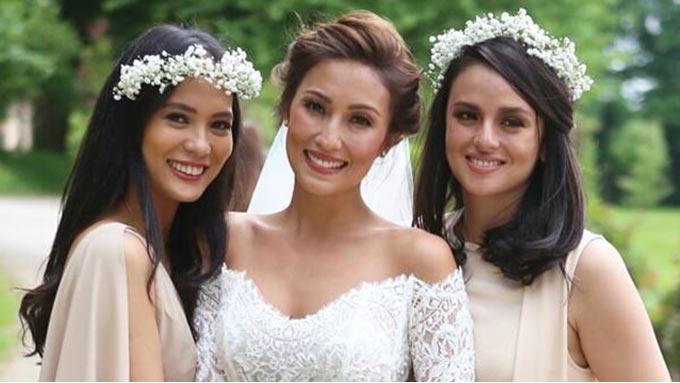 ---
Solenn Heussaf's post was about white-painted nails.
But her Instagram followers were drawn to her engagement ring, Isabelle Daza's, and Georgina Wilson's.
Of course there's no way to determine the carats and clarity of the diamonds, but the Netizens have been on a take-your-pick mode.
The Oro China pear-shaped ring belongs to Isabelle Daza.
The pave round diamond ring is owned by Georgina Wilson.
The round diamond ring in solitaire setting and rose-gold band is Solenn's.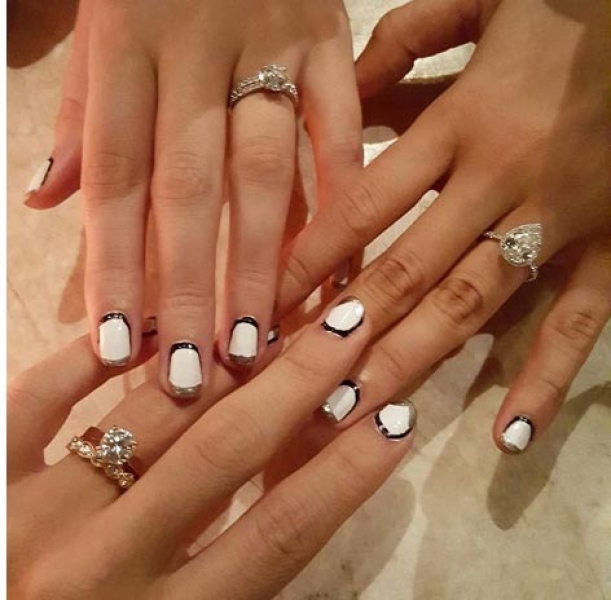 ADVERTISEMENT - CONTINUE READING BELOW
@solennheussaff on Instagram
The three besties have so many things in common aside from changing their status from single to married this 2016.
1) They picked Europe as their wedding location: Winchester, U.K. for Georgina last April 30; Brittany, France for Solenn last May 21; Tuscany, Italy for Isabelle by the end of this year.
2) They're in love with foreigners: Georgina's husband Arthur Burnand is British; Solenn's husband Nico Bolzico is Argentinian; Isabelle's fiance Adrien Semblat is French.
Back to their rings, which one is the fanciest of them all?