Richard Gomez is an excellent sportsman.
He's good at basketball, volleyball, fencing, motocross, karting, rowing, archery, target shooting, and baseball.
He actually holds the distinction of being the only Filipino athlete who became part of four national teams: rowing, fencing, shooting, and volleyball.
So it didn't come a surprise when Juliana, his unica hija with wife Lucy Torres, showed interest in sports.
Her mom however has a few restrictions for her.
In an interview with YES! magazine's May 2015 issue, Juliana said, "My mom, she's strict about me doing adventurous stuff like rock climbing, go-karting.
"It's something that she wouldn't allow me to do."
She added, "But my dad, he's the one who encourages me to do things like that."
Juliana plays volleyball, fencing, and football, and has brought home a few medals.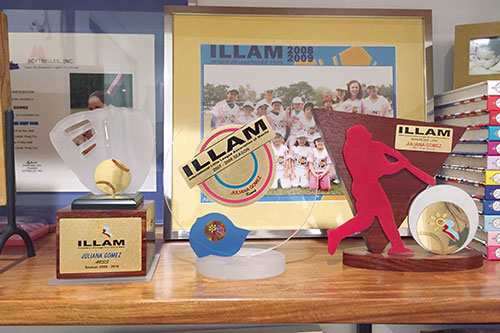 Lucy joked, "Si Juliana has sports medals. Richards comes home, he still has medals. The dogs, mga hall of famers [in dog competitions]. The fish are champions.
"Ako lang ang walang medal sa family."
Last December 24, 2016, Richard and Juliana went to a firing range in Ormoc City.
On Instagram, Richard uploaded a short clip showing his daughter shooting targets.
Her dad proudly said, "She shoots well!"
Nice aim, Juliana!