Jollibee broke the Internet today with its latest set of commercials for Valentine's Day.
The two equally heartwarming and heartbreaking stories took cue from the young generation's obsession with "hugot" stories, and tugged at the netizens' heart strings.
"Crush" summed up the Bible verse "Love is patient" in a rather cute way, while "Vow" patronized the selflessness of the best friend who got "friendzoned" in the most epic proportions.
"Date" has yet to be released online.
With the growing success of these commercials, meet the guys who became overnight Internet sensations.
The Best Friend
His real name is MJ Tam, whose character in the commercial is the kind of guy most girls would like to have in their life.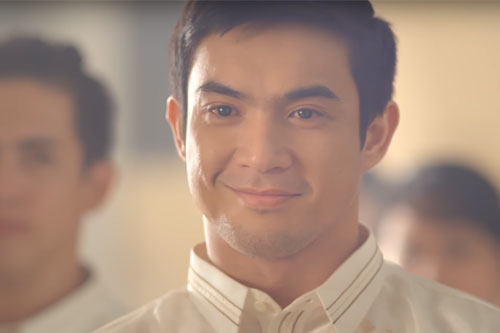 Memes had been posted in his honor.
This photo also made its rounds.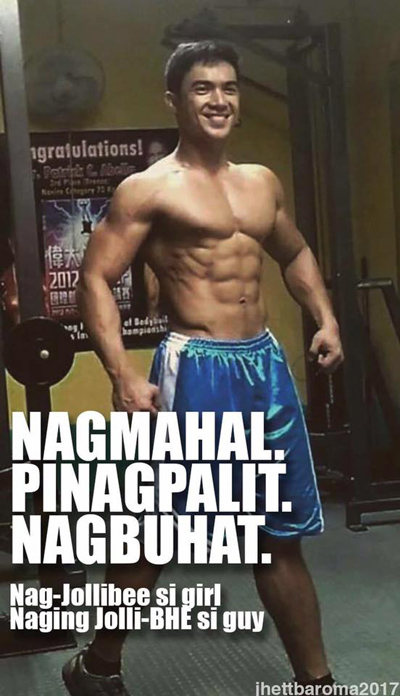 According to Facebook, MJ is a bodybuilder who's a familiar face in bodybuilding showdowns.
A gym buff, the guy also likes outdoor sports.
The Groom
The lucky man is Matthias Rhoads in real life.
And if the bride chose him over the best friend, he must be one hell of a guy.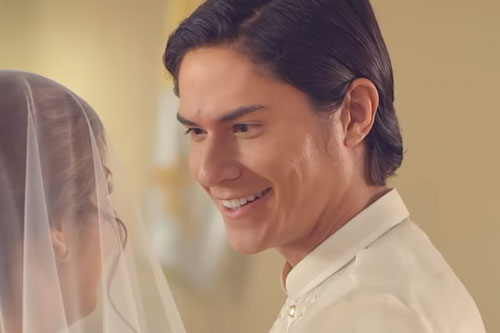 Matthias is an aspiring model and actor.
For theater fans, his name might ring a bell since Matthias took part in the musical parody of Fifty Shades of Grey, 50 Shades Manila, which opened in RCBC Plaza last February 12, 2016, and had its rerun last December 15, 2016, in Music Museum.
According to his portfolio website, Matthias also aspires to be a chef.
The cutie with the glasses
His name is Enrico Cuenca, an alumnus of California State University, where he studied Film Criticism and Production Management.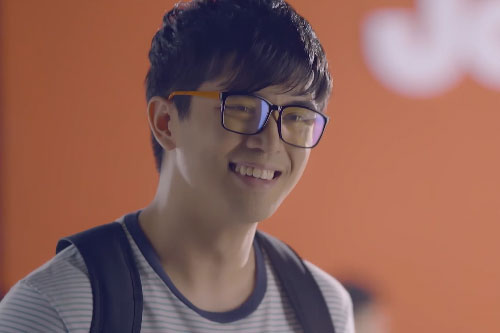 Who would have thought the combination of a burger and a post-it note could reward a guy with the gift of "forever"?
But of course, his earnest look was also very likeable.
The cutie had previously starred in other TV commercials, one of which was with John Lloyd Cruz.
He is part of the Mercator Artist and Model Management.