Back in 2015, a woman was pictured "holding hands" with Rodrigo Duterte at an event.
She was described by the then-mayor of Davao City as his ideal first lady because "she is dignified."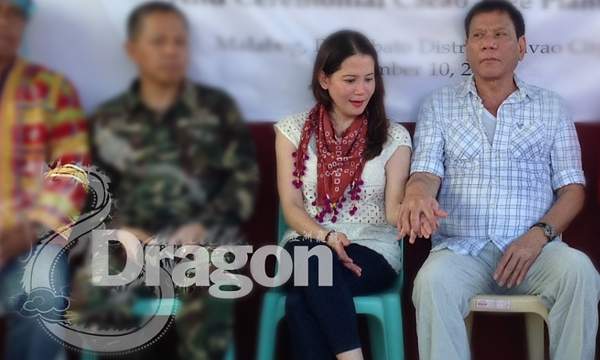 Her name is Berna Romulo Puyat, an undersecretary at the Department of Agriculture.
She is the daughter of Alberto Romulo, a former senator, the secretary of foreign affairs under President Benigno Aquino III, and the newly appointed chairman of Development Bank of the Philippines; the grandniece of Carlos P. Romulo, former President of the United Nations General Assembly; the great granddaughter of Katipunan doctor Pio Valenzuela, after whom Valenzuela City was named.
Recently, Berna was thrust into the limelight again.
The now-President Rodrigo Duterte called her attention while delivering a speech in Malacañang.
He said, "Berna, nadi-distract ako, you close your legs. National TV, 'no. Nakikinig pa ba ang papa mo?"
Duterte was, of course, joking. He has been vocal about his admiration for the 44-year-old widow.
AsianDragonMagazine.com would report that the president later personally apologized to Berna.
"He had no intention whatsoever to offend her and her family because indeed she was seated properly with her legs crossed. He was distracted and got carried away."
For her part, Berna seemed to have just let it pass.
Berna is a woman happy and content, after all. She has Charlie Cojuangco—a politician/businessman better known in showbiz circles as the widower of the late Eat Bulaga! co-host Rio Diaz—in her life.