The grandest symbol of love in the Philippines is found in Barangay Busay, Cebu, which is 40 minutes away from the city proper.
Our local version of "Taj Mahal" in Agra, India is called the Temple of Leah, which was built to show a husband's undying love for his wife.
The man behind the grandiose temple is named Teodorico Adarna, the grandfather of actress Ellen Adarna.
He has so far spent huge sums to build the edifice honoring his wife Leah Villa Albino-Adarna, who succumbed to lung cancer in 2012 at 69 years old.
In Adarna's interview with CNN Philippines aired last night, April 3, 2016, he said that the 500,000-square-meter property also serves as a repository for Leah's items.
Ellen's late grandmother was an "avid collector of vases, ceramic statues, even small knick knacks, and souvenirs of the couple's travels."
He added, "For her, traveling is buying something."
The temple has a collection of books.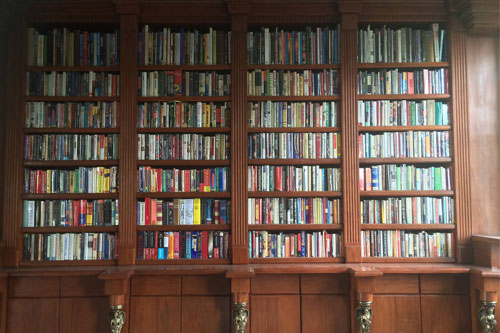 Adarna started building it in 2013, and will most probably complete the construction by 2020.
An engineer by training, he took inspiration from the Ancient Greek architecture of The Parthenon.
In his interview, the entrepreneur told CNN, "Parthenon has been there for almost 2,500 years, and I do hope this will last 2,500 years."
When asked how much money has he spent so far, Adarna admitted that he already lost count.
His wife's statue alone costs four million pesos.
Here's a photo of Ellen and her mom with the statue.
Part of the actress' caption were the hashtags "grandma, mama, me, and, three generations."
According to the locals, the Temple of Leah has the best view of the city, and has been attracting many tourists, including foreigners.
To this, the owner said, "When I'm gone, everyone will forget me.
"But when they see this, they will remember me so as my wife."