Kathelyn Dupaya recently made showbiz headlines after expressing her disappointment over the recent visit of Miss Universe 2015 Pia Wurtzbach to Brunei.
Pia was in the neighboring country in February with her beau Marlon Stockinger, his parents and sibling, plus one maid and two assistants.
Pia allegedly badmouthed Kathelyn, who reacted with a long rant on Instagram last April 20, 2017, part of which was, "Hindi ka lang marunong mag-appreciate kasi hayop ang ugali mo, Hindi ka man lang magpasalamat sa mga pagod namin."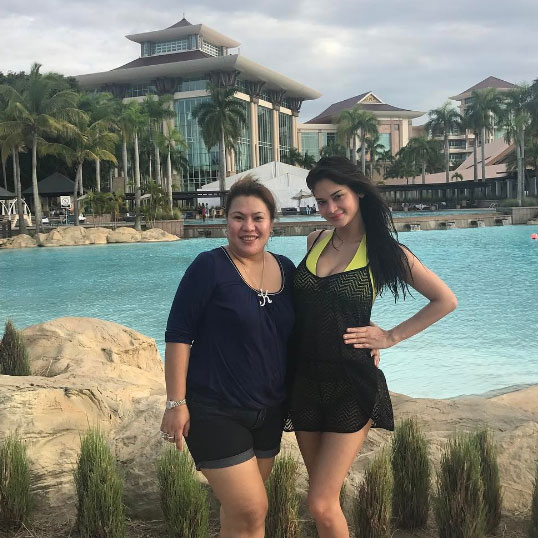 Kathelyn is known in showbiz circles as "the lady who brings stars to Brunei."
Her rags-to-riches story has also been featured in major broadsheets and on GMA's Magpakailanman.
She is perhaps the luckiest person in the world, having won the lottery thrice.
"I placed another bet and another and another, and I kept on winning," she had said In an interview with Philippine Star.
FAST FACTS. Luck and hard work have made Kathelyn a successful businesswoman in Brunei and the Philippines.
She owns a beauty salon, spa, boutique, bakery, and restaurants.
But before she became rich, she had her share of tragedies.
At three months old, she was a foundling thrown into a garbage dump in Iligan City.
She was saved three days later by her grandmother, Lola Inez, who came all the way from Jolo, Sulu.
Despite the hardships, she managed to finish her degree in Office Management, with honors, cum laude.
She also started working abroad at the age of 17.
At 18, she got married to a Filipino named Mar, with whom she has five children.
QUEEN OF LOTTERY. It was in Brunei where she won the lotteries.
First was the one-million-peso (converted from Brunei dollar) jackpot, which she won based on the numbers her child saw on a vehicle's plate number.
According to LottoExposed.com, "Since the big win, she has continued to have a winning streak—that arose suspicions.
"In 2009, the family's home was raided by authorities because they were suspected of illegal activities.
"Her husband was even suspended from work."
Next, she decided to gamble her last 50 Brunei dDollars, played the lotto, and won three million pesos.
She played again, and won ten million pesos.
In 2010, her daughters played the lotto in Malaysia, and won 33 million pesos.
Kathelyn's family has so far won 46 million pesos.
WELCOME TO BRUNEI. A generous lady, she is known to her kababayans as someone who organizes parties where nobody would go home empty-handed.
She is also a big movie fan.
Her stature has given her the means to bring stars to Brunei, inviting them to the events of her businesses.
Recently, Miss Universe Maxine Medina visited Brunei with her family, including her cousin Diane Medina whose boyfriend Rodjun Cruz tagged along together with his family.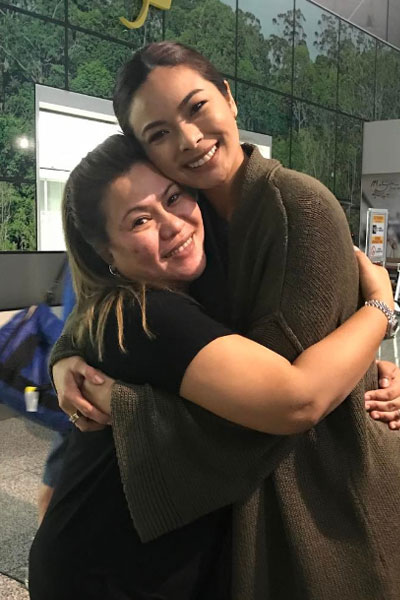 She also flew in Miss World 2013 Megan Young (leftmost) and Miss International 2016 Kylie Verzosa (second from left), along with her regular guests Sunshine Cruz (rightmost) and Ara Mina (second from right).
She also played host to the short stay of Ian Veneracion, Joross Gamboa, Melissa Ricks, Alma Concepcion, and Ynez Veneracion, among others.
Kathelyn had also given financial assistance to celebrities in need.
Ricky Lo revealed in his column that in 2015, the Dupayas helped April Boy Regino, who was turning blind due to the complication of his diabetes.
She has also received awards such as 15th Annual Gawad Amerika Awards Most Outstanding Filipino in the Field of Leadership and Service to Fellow OFW in November 2016.