Forced labor remains a concern in the Philippines.
An article published by The Philippine Star in June 1, 2016, cited a study on labor exploitation conducted that year by the Australia-based Global Slavery Index, which ranked the Philippines 33rd among 167 countries surveyed.
The report showed some 401,000 Filipinos were estimated to be living in modern slavery, in one form or another.
According to the report, the ones most vulnerable to exploitation were those in domestic service.
FAMLY SECRET. In the redemptive story written by Pulitzer Prize-winning journalist Alex Tizon for The Atlantic titled "My Family's Slave," he paid tribute to a woman who made it to 86 and "enslaved" by his family for almost her entire life
In making amends, Tizon opened the lid on his family's secret, their horrible treatment of a domestic help they called Lola.
She was Eudocia Tomas Pulido, a native of Tarlac province.
Like many Filipina domestic workers, poverty drove her to the Tizon household.
According to the story, she was tasked to do all the chores—cooking,cleaning of the house, taking good care of everyone, including five children.
Tizon wrote, "Her days began before everyone else woke and ended after we went to bed."
His parents never paid her. Instead, Lola worked day and night in exchange for food and shelter.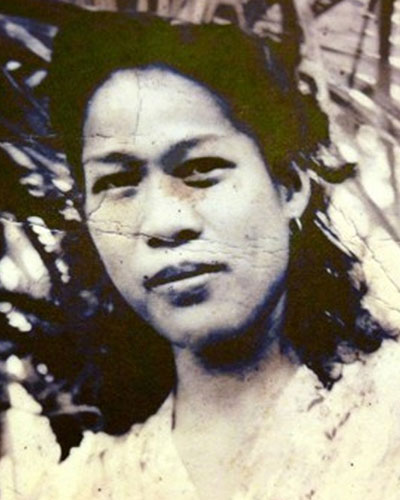 In 1943, Alex's grandfather, Lieutenant Tomas Asuncion, brought home a penniless, unschooled girl as a "gift" to his only daughter, Alex's mother.
Hailing from a family of rice farmers, her parents obliged the young lass to marry "a pig farmer twice her age."
So when Alex's grandfather approached her with a seemingly good offer, Eudocia found an escape and readily accepted.
Alex narrated, "She could have food and shelter if she would commit to taking care of his daughter, who had just turned 12.
"Lola fed, groomed, and dressed my mother... and fanned her to sleep."
Little did she know, the deal was going to change her life.
LIFE IN AMERICA. Things changed years later when Alex's grandfather died from a shot on his temple, and his mother married his father.
The family tagged Lola along, despite her hesitation, when they pursued their American dream.
"In the end what convinced Lola was my father's promise that things would be different in America."
His parents promised to give her an "allowance" as soon as they were able.
But she never got it.
Alex revealed, "In the old country, my parents felt no need to hide their treatment of Lola.
"In America, they treated her worse but took pains to conceal it."
Every time people would ask who she was, his parents would give different alibis.
"Lola's legal status became what Filipinos call tago nang tago, or TNT—'on the run.' She stayed TNT for almost 20 years."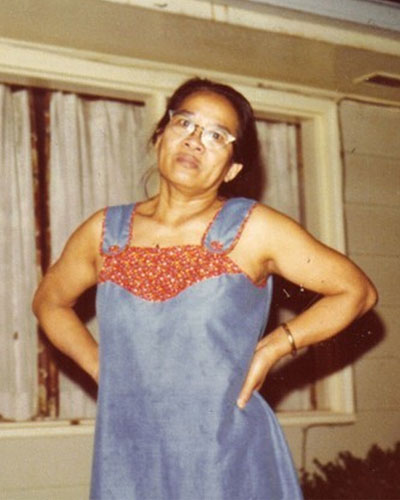 When things got rough between his parents, Lola was the only one to comfort his mother.
When his mother remarried, Lola stayed.
She became like second mother to Alex and his four siblings, which did not sit well with their mom.
She even felt the old lady "had stolen the kids from her," he wrote.
ATONEMENT. With the help of the siblings, their kasambahay "became a citizen in October 1998, four months after my mother was diagnosed with leukemia."
The day before their mother died, Alex recalled, "the priest asked Mom whether there was anything she wanted to forgive or be forgiven for.
"She scanned the room with heavy-lidded eyes, said nothing.
"Then, without looking at Lola, she reached over and placed an open hand on her head."
Lola was 75 years old when she came to live with Alex and his own family.
There, he gave her a better life—a room of her own and the license to do anything and everything she wanted for the first time in her life.
"Just after her 83rd birthday, I paid her airfare to go home.
"The unspoken purpose of her trip was to see whether the place she had spent so many years longing for could still feel like home."
She found the answer, "Everything was not the same."
Lola Eudocia returned to her home in Seattle, Washington, with Alex and his family.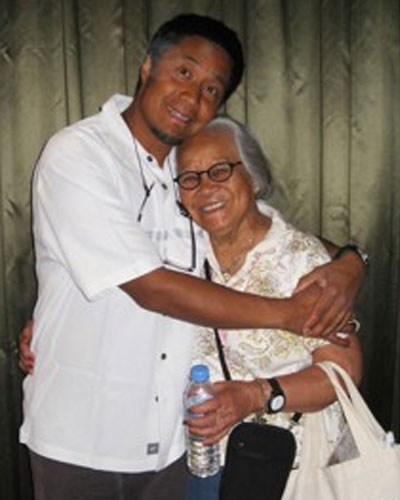 "All the kids and grandkids noted, but were unsure how to take, that she died on November 7, the same day as Mom. Twelve years apart.
"Lola made it to 86," Alex wrote.
"She'd had none of the self-serving ambition that drives most of us, and her willingness to give up everything for the people around her won her our love and utter loyalty."
In the end, she found her liberation, in a place where she belonged, and with people who gave back to her the unconditional love she showered on them.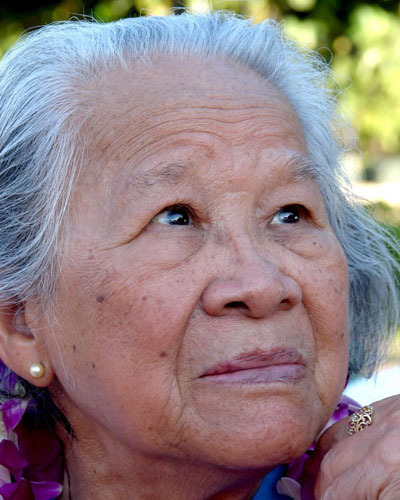 Originally written by Alex Tixon for The Atlantic. Read full story here.