On Tuesday, June 20, the Filipino look-alike of Korean superstar Gong Yoo has sent the netizens abuzz.
Gong Yoo is best known for his portrayal in the hit Korean drama series Goblin, where he played Kim Shin, and the blockbuster film Train to Busan.
His look-alike, a crew member of KFC Philippines, here in Manila was spotted by Facebook user Eriel Pangan Mendoza.
Her post read: "Natagpuan ko na din si Kim Shin ng Goblin, at nakikita ko ang sword... ibig ba nitong sabihin ay ako ang bride niya? Omg!!!
"Hello kuya, hindi ko nakita yung name niya nakatago kasi. Pero swear kamukhang kamukha ni Gong yoo!!!
"Hindi ko na kailangan pumunta ng Korea para makita si gong yoo!! Eto na nakita ko na siya #FindingNemo #Kfc"
At press time, the post has generated more than 38,000 likes and 24,000 shares on Facebook.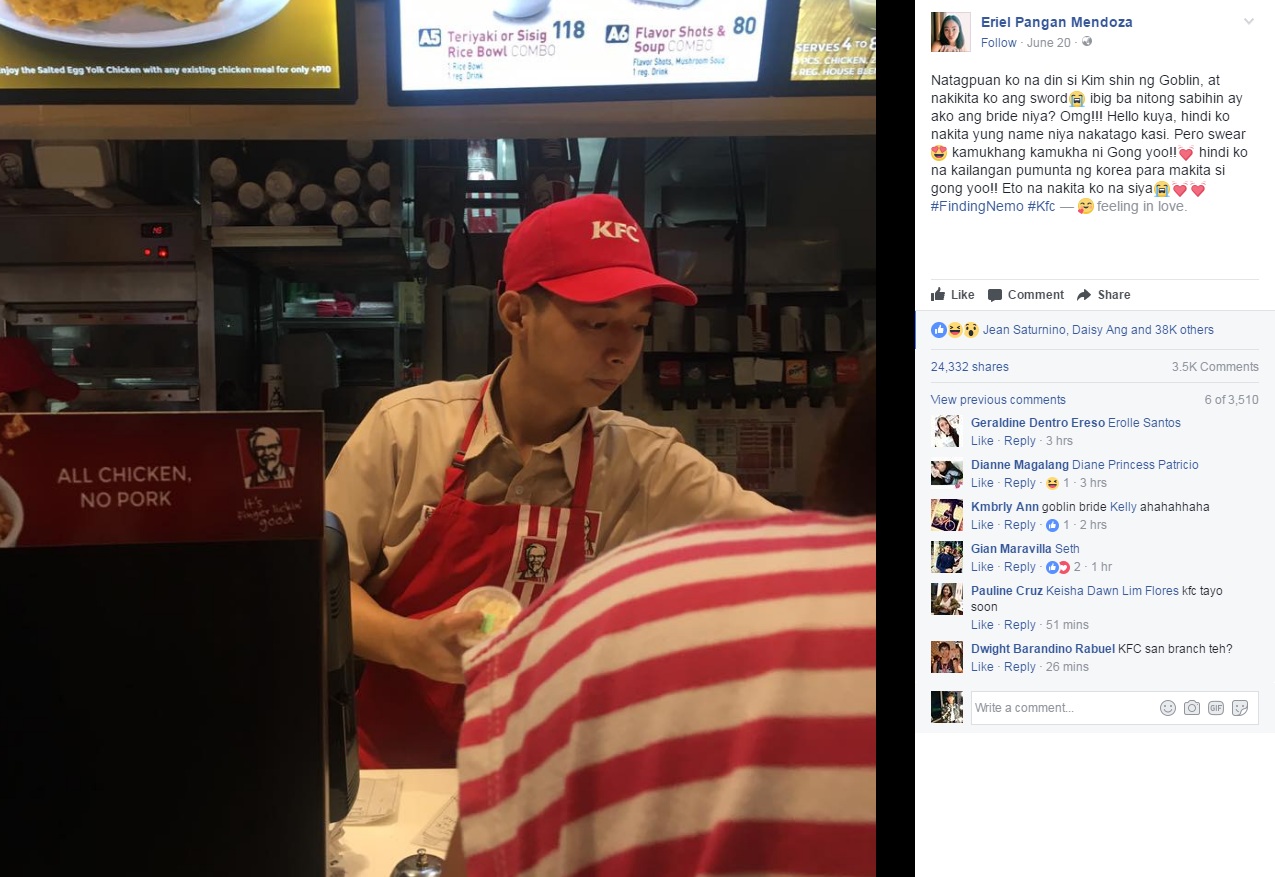 The following day, Cosmo.ph went to the fast-food chain's branch in Vista Mall, Taguig, and, eureka, the name of Pinoy Gong Yoo is Michael Cordova, 23.
And after realizing that Gong Yoo's look-alike has been a member of its crew for seven months now, KFC quickly launched a promo searching for the Goblin bride.
To those who have not watched the series, Gong Yoo is a goblin and protector of souls who no longer wants immortality. To break his 'curse,' he needs to find a human bride who can put an end to his immortal life.
Back to the promo, the winner will get to meet Gong Yoo's Pinoy doppelganger, and win P5,000-peso worth of KFC gift certificates.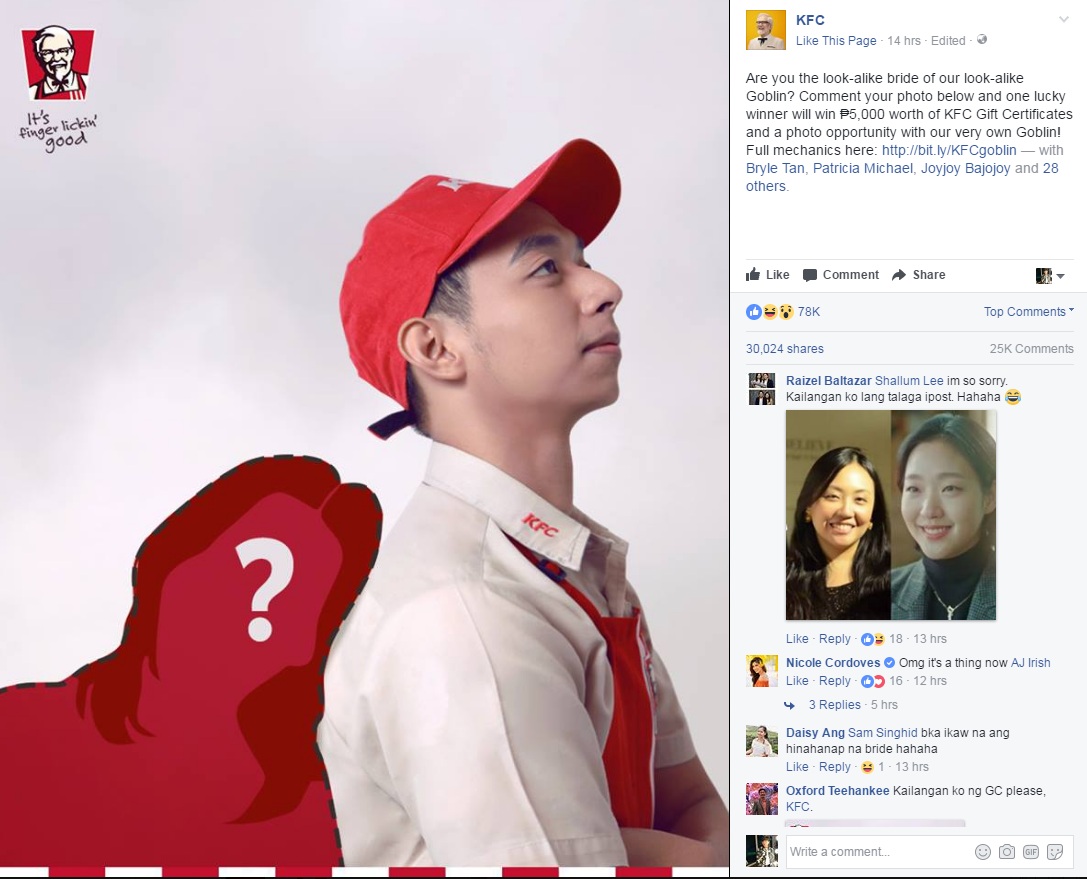 We scoured the comments section of the promo's post, and found the perfect Ji Eun Tak look-alike for Michael.
Meet Raquel Lucas!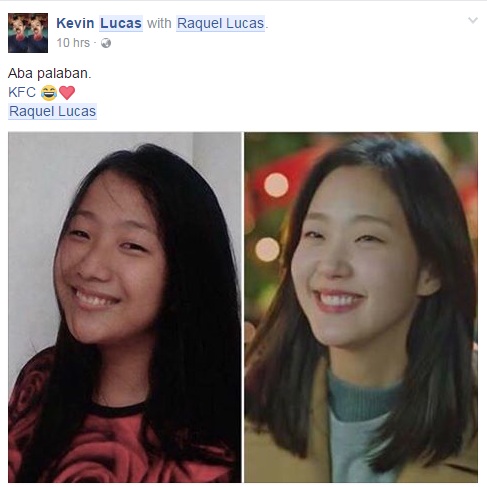 Raquel joined the promo, and posted her photo, which has so far received 15,000 likes. She is presently second place after Facebook parody page Senyora Santibanez posted her entry.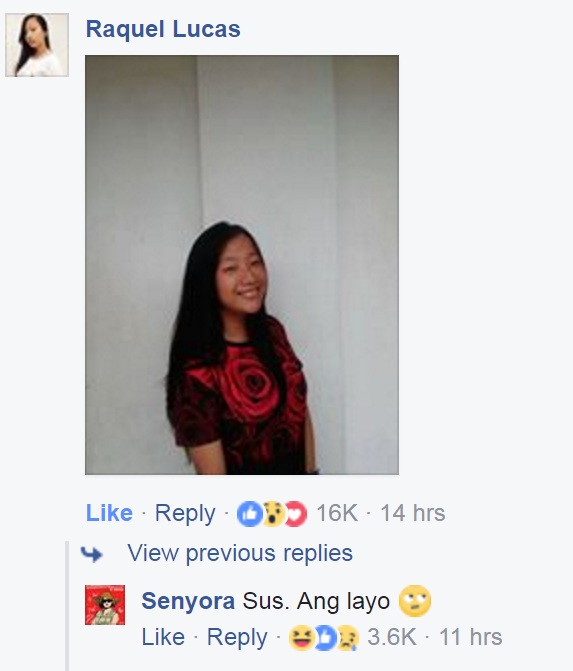 We checked the photos of Raquel, and saw her resemblance to Kim Go-eun. Look at their eyes and smiles.
We think the real Kim Shin will agree.