South Korean superstar Park Shin Hye is here in Manila!
Arriving at the airport yesterday, July 27, she went straight to her press conference in Makati Shangri-La Hotel to promote her concert Flower of Angel, which will happen at the Araneta Coliseum later, July 28.
She was also launched as the endorser of Ben Chan's (right) clothing and lifestyle brand.
Shin Hye remarked, "...It was a pleasant surprise and I'm very, very happy to receive this project."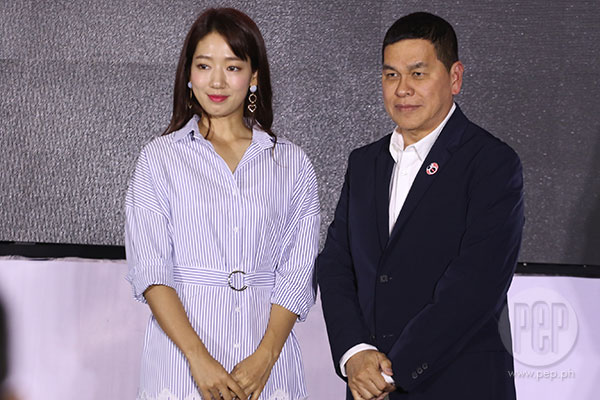 There's more to Shin Hye than being a singer and Bench endorser.
To those who are not into K-Pop, here are a few interesting things worth knowing about this Korean actress.
1. If you watched Stairway to Heaven, which aired on GMA in 2003, she played the young Jodi.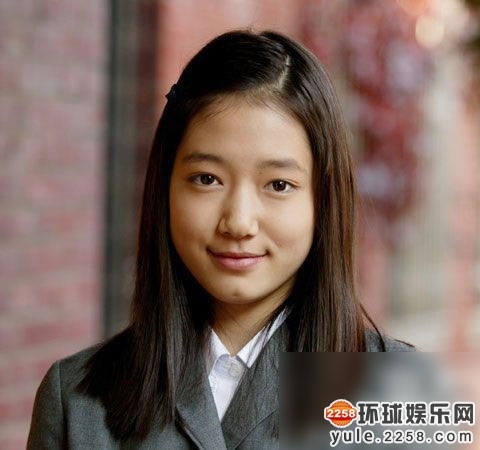 2. She is best known for her portrayal in The Heirs, which had its successful run on ABS-CBN back in 2014.
The series also starred Lee Min Ho.
She said (translated in English), "I heard that my drama, it had a very successful airing on Philippine TV, and I've been really looking forward to come back to meet with my fans and see them face to face.
"I'm very, very happy to have this opportunity this year."
Aside from The Heirs, Shin Hye also played the female lead in You're Beautiful with Jang GeunSuk (ABS-CBN) in 2010 and Pinocchio with Lee JongSuk (GMA-7) in 2015.
Her next series Doctors will air on ABS-CBN this year.
Shin Hye also announced her upcoming movie Silence.
"I finished filming a movie last May, and this will be opening in November. The last time, I played a doctor. This time, I'm playing a lawyer."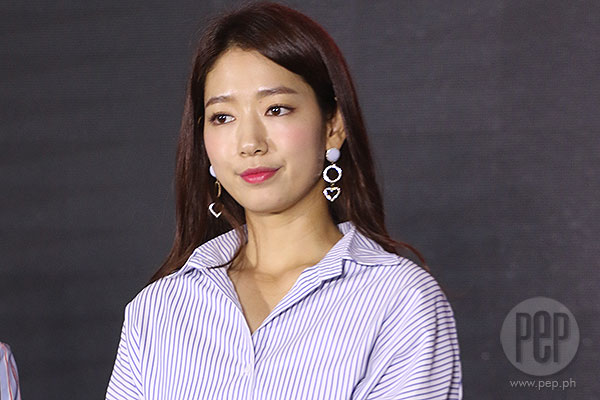 3. This is her third visit to the country.
In English, Shin Hye said, with a little help from fellow Korean Sam, "The first time I came here is in 2013, that's the first time I met with my fans.
"And ever since my first visit, I notice a lot of comments from my Filipino fans on my social media accounts inviting me to go back to the Philippines and meet my fans again.
"I've been excited to come back and do that. I'm very, very happy to be here."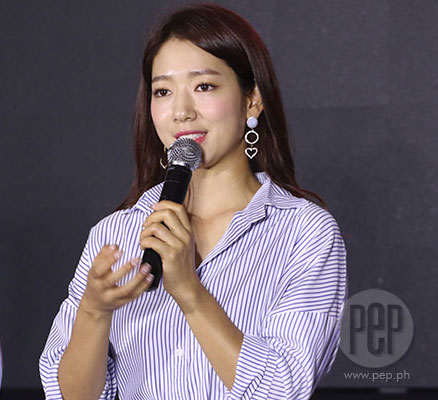 4. What she does during her free time: "I always exercise, it's something I try to do every day especially when I get a day off."
She added, "I'll meet with my friends and hang out. I also recently tried surfing and I thought it was fun and exciting."
5. She described her personal style as "boyish."
Her fashion staples: pants, layered clothes during winter, shorts and skirts during summer, as her fashion staples.
6. Her beauty routine is "basic."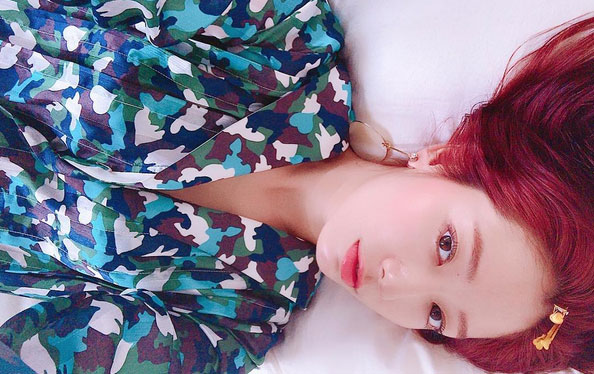 She revealed, "I think there are a lot of other women out there who know more useful tips than me, but the most important for me is the basics, so it's cleansing and skin care.
"Whether you have makeup or not, if you have really healthy skin, then everything follows.
"So it's a basic regimen that I'm prioritizing."
Shin Hye also mentioned that importance of protecting your skin from the sun.
"In summer, I tan quite easily so I have to take extra care to protect my skin. I always make sure to moisturize my skin, and also sunscreen is very important."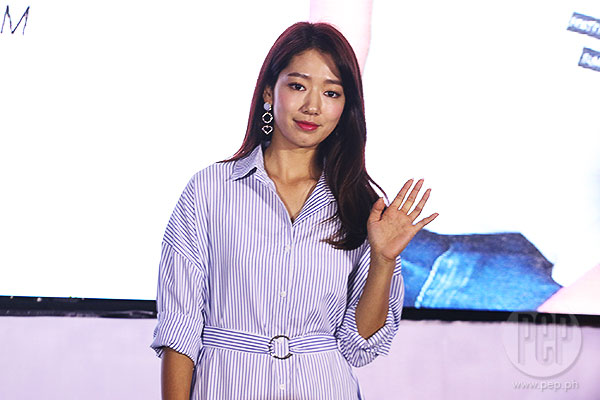 7. The Korean actress established the Shin Hye Center in Manila in October 2016.
The center is part of her charity projects as an ambassadress of Korea Food for the Hungry International (KFHI), which helps underprivileged and malnourished kids.
She related, "I actually started working for malnourished children in Ghana, and then I started to feel that Ghana is a little too far away and visit the kids I'm helping out.
"So I was wondering how I could help out kids that are more accessible or close to Korea.
"I've heard from a Korean preacher in the Philippines, and the preacher was the one who suggested a community in the Philippines which, of course, fit perfectly in the criteria that I was looking for.
"It's closer to Korea and I can come often and visit and help out at the same time."
In 2016, Shin Hye visited a community in Sampaloc, Manila, and personally served food to 150 children.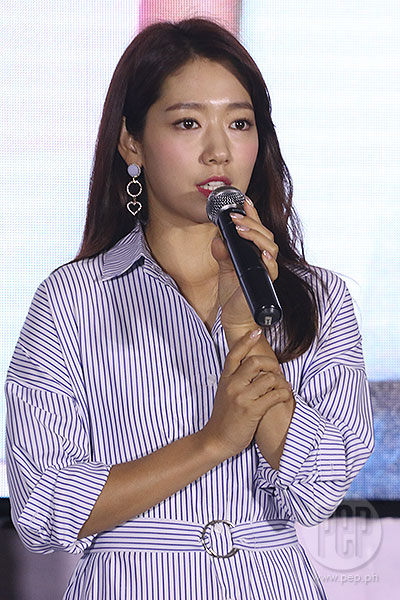 At the end of the press conference, Shin Hye said, "Thank you so much to all my fans in the Philippines!
"I love all of you, and I'm very excited to come back with another project.
"I'm very happy to be here and I'm looking forward to my next visit in the Philippines."