Beauty blogger Kim Cruz has started making a name for herself.
Apart from being known as the "non-showbiz girlfriend" of Kapuso leading man Gil Cuerva, she is currently one of the ambassadors of Pantene for its "Fight Hair Asthma" campaign, along with celebrity endorsers Gabbi Garcia and Jasmine Curtis-Smith.
(L-R) Ambassadors Rhea Bue, Kim, Camille Co, Jasmine, Gabbi, Alodia Gosiengfiao, Chinchin Obcena, and Say Tioco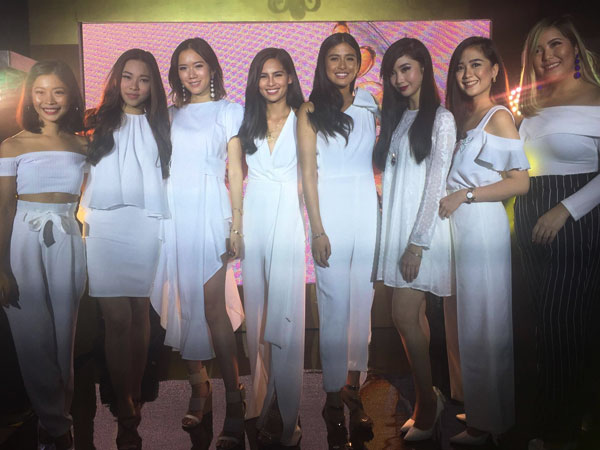 A quick chat with Kim led us to these five interesting details about her:
1. She has five shows as the new MYX VJ.
She told PEP.ph (Philippine Entertainment Portal), "As a MYX VJ, I'm having so much fun, actually. I just started about a month ago."
Asked what she enjoys doing the most, blogging or hosting, the mestiza beauty said she loves both.
"I got to be both people at the same time—while being a blogger, I can still be a VJ.
"There's no really more fun job, I think I'd rather do the same."
Her shows are The Myx Daily Top 10 International Edition every Thursday, Pop Myx, Pinoy Myx, My Myx, and Myx Versions!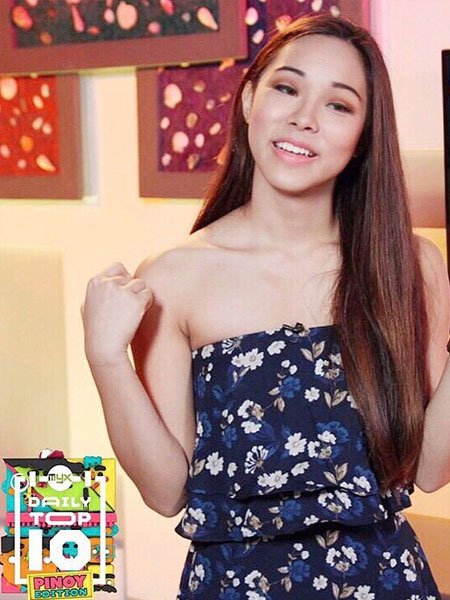 2. She is now a Star Magic talent.
But she clarified, "I don't have plans of being an actress or going to showbiz."
Aside from blogging and hosting, Kim is currently putting up her own clothing line.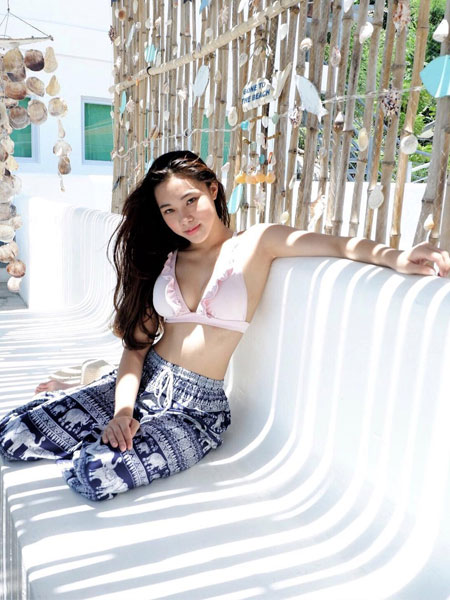 3. She is kikay, and enjoys watching car shows.
In one of her Instagram posts, VJ Kim explained, "I may be pretty girly, but all of that fades when I talk about cars. My family collects vintage cars..."
She also gets to drive those cars.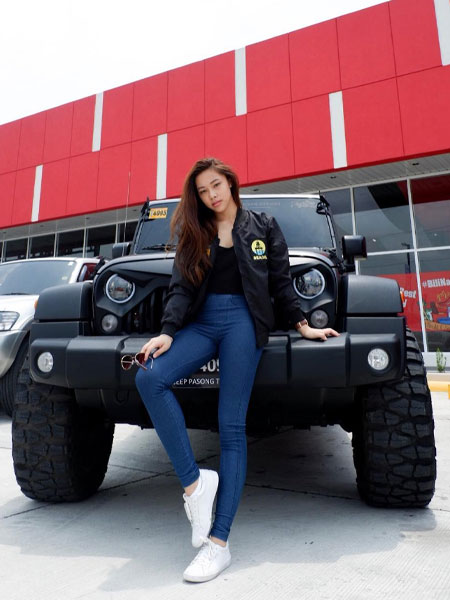 4. She doesn't put too much effort on curating her Instagram feed.
"I don't want to pretend kasi to be conservative, or I don't want to pretend to like dress down just for the likes of other people.
"So me, I'm very free to do anything with my social media, but siyempre, may limits din."
She's "very liberated" when it comes to her social media posts, which sometimes attract a lot of bashers almost "everyday."
Kim said, "I guess, eventually you'll get so used to it that it doesn't really matter anymore.
"Especially if it's about looks, about physical stuff, it doesn't bother me anymore."
How does she deal with these people?
"Block lang, madali lang naman mag-block."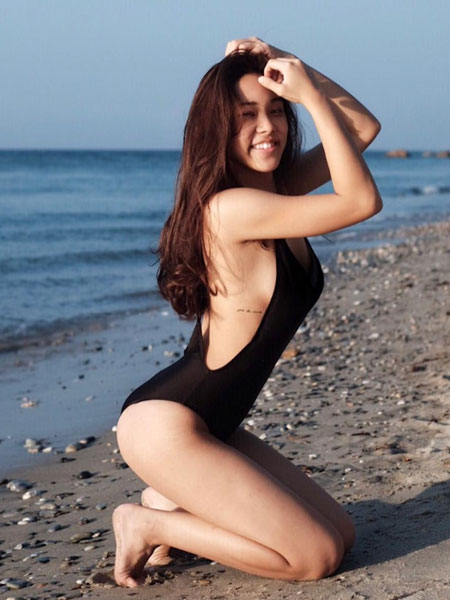 5. She doesn't want to meddle in Gil's career.

Kim emphasized that they are very supportive of each other's endeavors.
In fact, she watches Gil's serye My Love From The Star from time to time.
"I'm super proud of him."
But she prefers "to stay away as possible from his career."
She elaborated, "Kasi, that's his life na. That's his thing, and I do my own thing.
"But as much as possible nga, we just stay quiet, because I'd like to keep my privacy as non-showbiz girlfriend.
"And I'd like to stay that way."
Kim and Gil met through a friend two years ago, and she was a batch mate of the latter's youngest brother.
Half a year since their first meeting, they started hanging out with the same circle of friends.
The rest, as they say, is history.
If Kim will have her way, she wants their relationship "to keep it down low, because nga magulo" with the kind of work that they both have.
In the end, she told PEP, "I think it's just as important that we're growing in our own space."