An Arianator since 2011, my dream of seeing her perform live came true last night, August 22.
Though it rained, and my mom reminded me more than 100 times to be very careful "baka raw may bomba," I was among the thousands of Ariana Grande's fans who trooped to the Mall of Asia Arena.
Even when the guards asked the concert-goers to leave their bags at the entrance (I heard a fellow Arianator say, "I will leave my Givenchy bag here?"), I didn't mind standing and waiting for more than an hour just to comply with such extra security precaution.
Yass, finally, I'd be seeing her (thanks to PEP.ph and Smart), and my heart was exploding because of excitement.
The crowd was mostly millennials (like me!) plus some teens and tweens who came with either their moms or dads or kuya or ate or squad.
For some reason, a few, who were not exactly fans, also came to see our Ari.
I could almost see their thought balloon, "What's the big deal about Ariana? Why did some spend as much as PHP19,070 for a ticket?"
Aside from her great set of pipes, here's what makes her a singing sweetheart.
She has a way of turning things around.
Back in 2010, when she played Cat in Nickelodeon's Sam & Cat, she had to bleach and dye her hair every other week for four years.
The result: damaged strands for her curly locks.
Her high ponytail became the solution, and, eventually, her signature 'do.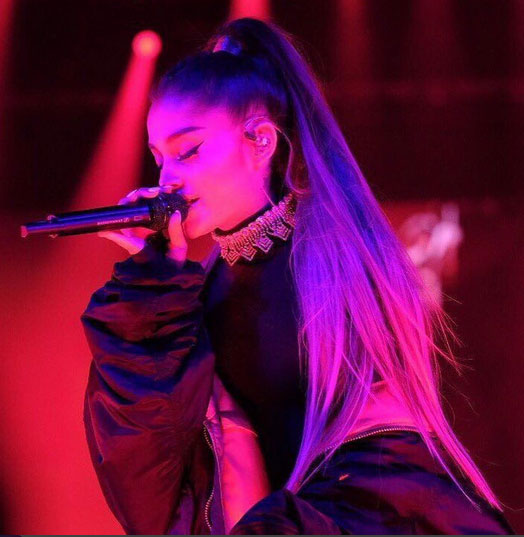 She said on a Facebook post many years back:
"My real hair is back to brown, and I wear extensions but I wear it in a ponytail because my actual hair is so broken that it looks absolutely ratchet and absurd when I let it down.
"So as annoying as it is for y'all to have to look at the same hairstyle all the time, it's all that works for now.
"And trust me, it's even more difficult for me to have to wait forever for my natural hair to grow back and to have to wear more fake hair than every drag queen on earth combined."
Ariana wore her high-ponytail 'do throughout the concert.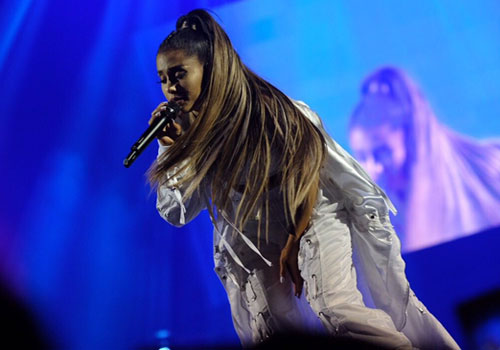 She surely knows how to stand out.
Given the stiff competition in Hollywood, it was cool to see how she made "kitten ears" part of her signature style.
When it comes to fashion, Ariana is not one to conform. She makes choices that are distinctively hers.
Her dresses and tops are usually cut-out and cropped.
Her pants are either sporty or wide-legged.
She wears her coats and jackets with a casual chicness, like she just threw them over her shoulder and forgot about them.
Check out her wardrobe staples for the Dangerous Woman tour.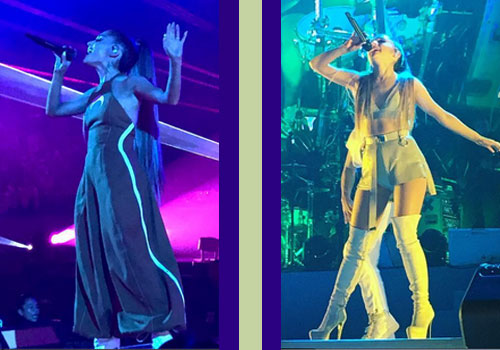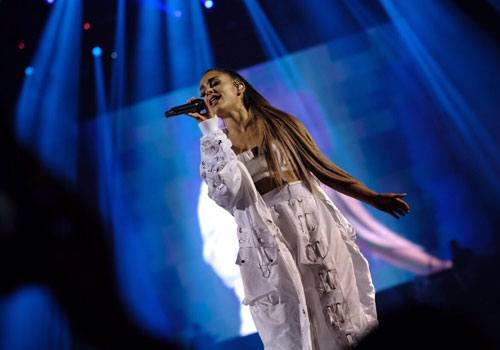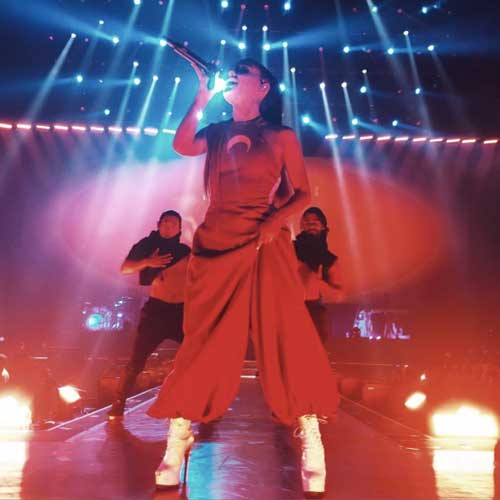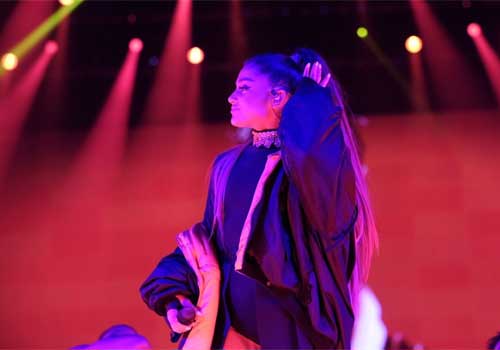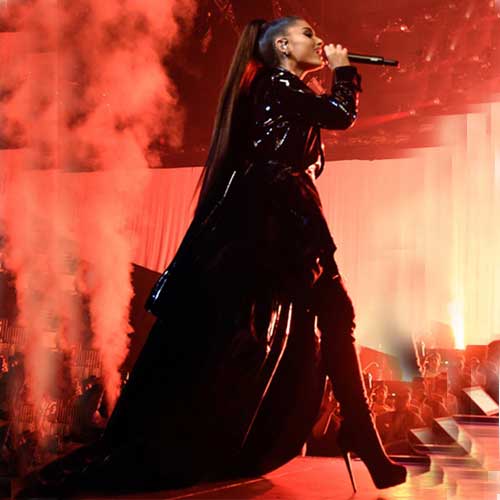 She loves what she does and gives her all no matter what.
Ariana was "really sick," but she still managed to perform 23 songs.
Oh, Ariana, how to be you!