Isabel Granada's death surprised us all.
She was young (only 41 years old), a health buff, and in love with her husband Arnel Cowley and son Hubert.
This was taken on October 19, their anniversary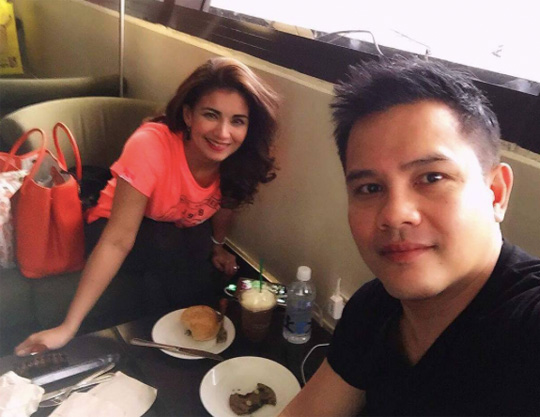 She had just reminded all of us that life, indeed, is precious.
As remarkable as she was in life, she went 11 days after delivering a message of hope at a tourism conference in Doha, Qatar, her last stop in this world.
Her fans will never forget the vibrant girl that she was, the go-getting woman she grew into, the actress admired both for her beauty and talent.
In rememberance:
"Pilik-matang abot hanggang EDSA"
That was the description of Isabel by the late German Moreno, who created in the 1980s the youth-oriented show That's Entertainment.
The former child star was part of the Tuesday Group.
(L-R) Robert Ortega Jr., Billy Crawford, and Isabel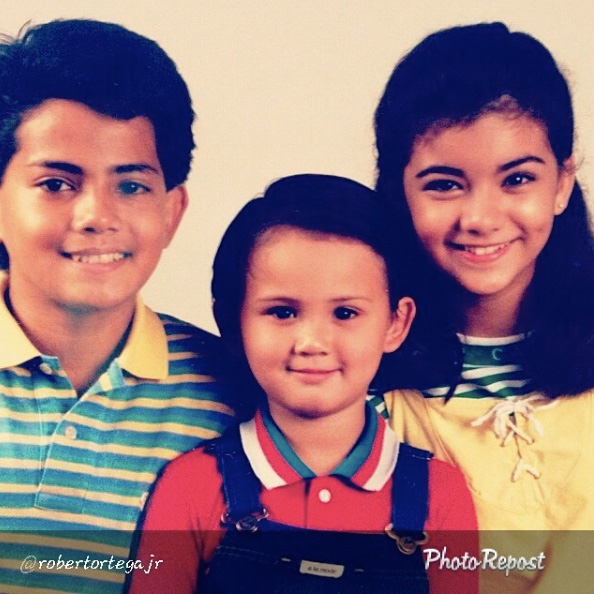 Falsies were not uso then, making her incredibly long eyelashes the envy of women who wanted to look like Brooke Shields.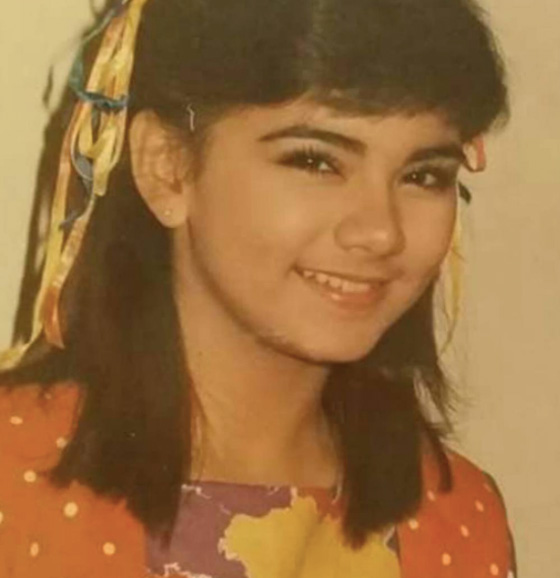 Big hair
Those who lived through the '90s will also remember Isabel's teased bangs, big waves, and brown hair color.
In one of her interviews with PEP.ph (Philippine Entertainment Portal), she had said, "I tried the straight hair, maganda, but it's so high-maintenance for me.
"Even when I was a teenager, and the hairstylist then would straighten it, naku, I looked different. Parang hindi ako."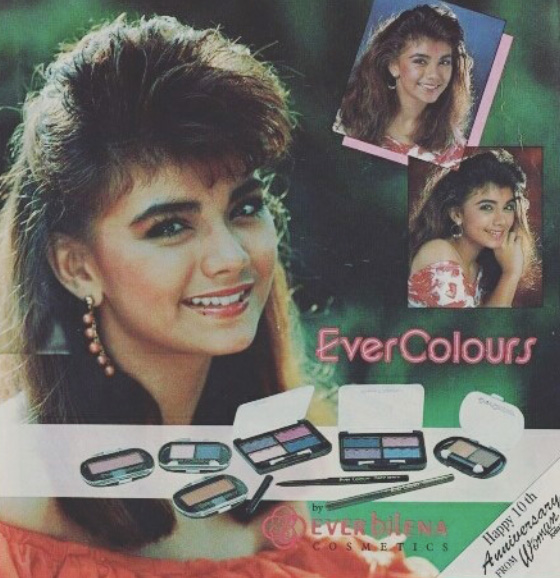 Bushy eyebrows
At a time when pencil-thin eyebrows became all the rage, Isabel was among the very few stars who maintained her thick brows.
This was taken in 1992.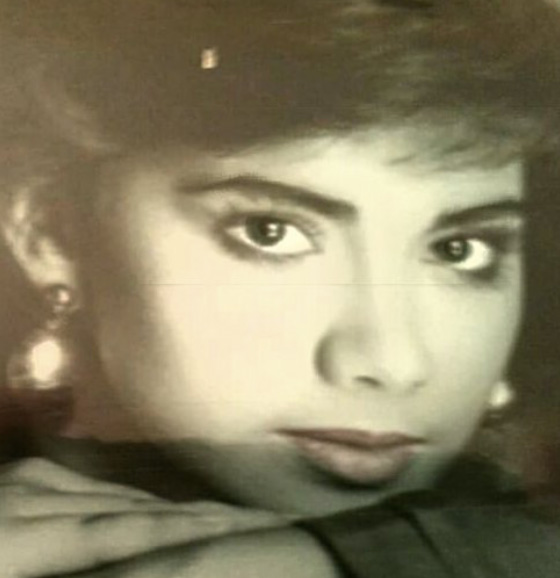 TV commercials
Before playing the younger sister of Aga Muhlach in the 1986 film Bakit Madalas ang Tibok, she was commercial model very much in demand.
In an interview with Philstar entertainment editor Ricky Lo, she mentioned doing 30 TV commercials in two years.
She was first approached to become the face of Colgate, but "wala pa akong masyadong ngipin because it took quite a while for my milk teeth to fall."
Isabel didn't get the part as a kid, but one of her most unforgettable commercials during her teens was with her then-love team Chuckie Dreyfus in a trio with Jennifer Sevilla for, guess what, Colgate.
The 80's kids would probably remember a line or two from their jingle: "Umaga na mag-Colgate na/ Up and down/ Night and day..."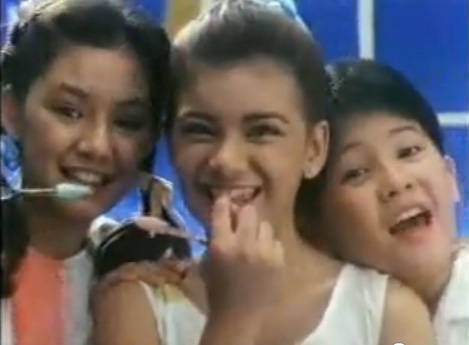 Spanish blood
Before Marian Rivera, Isabel was the only young actress who spoke Spanish, being brought up by Spanish-speaking parents.
In the same interview with Ricky Lo, she said, "I was born in the Philippines, but I was raised in El Ferrol del Caudillo, Spain, which is quite far from Madrid.
"Twenty days after I was born, I was brought by my parents to Spain.
"My father was half-Filipino and half-Spaniard, while my mother is pure Spaniard.
"Kaya 75 percent Spaniard ako, 25 percent Filipino."
She was the daughter of Isabel Villarama, aka Mommy Guapa, and the late Huberto Granada.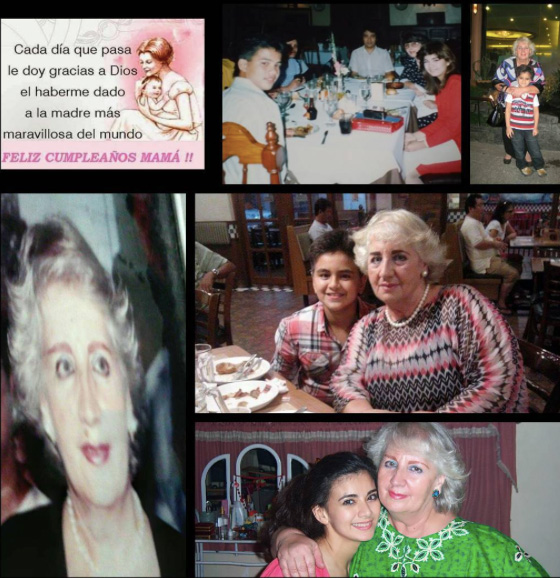 First actress/pilot
Isabel was the first actress and lone female in a class of 50 to finish B.S. Aeronautical Engineering at the Philippine Air Transport and Training Services College of Aeronautics (PATTS) in 2001.
Had she joined the Philippine Air Force, she would have become second lieutenant after her graduation.
She was a proud holder of a private pilot license.
Hands-on and hot momma
She quit showbiz to become a "full-time mama" to Hubert in 2003.
Her son is now 14 years old, and she's like a barkada to him.
This was taken in 2008, when Huber was five.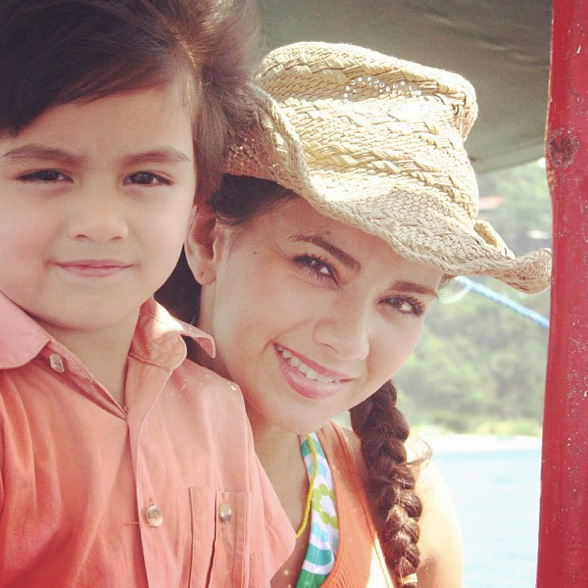 Despite the numerous things she had been busy with, she managed to main her figure. Thanks to Zumba, her "eating in portions" habit, badminton, and other sports.
Competitive
Once Isabel set her mind on something, she would give her 100 precent.
When she started playing volleyball in the early 2000s, she became a star player. And when she shifted to playing badminton, she had won numerous tournaments.
Remember her fire dance on Its' Showtime in 2013? It was exceptional that even host Anne Curtis called it "nakakaloka" and "amazing."
She was the first-ever winner of "Bida Kapamilya Celebrity" round of the show.
Even the "Taong Grasa na magaling sa Tango" challenge she accepted Eat! Bulaga in 2016 was remarkable.
Again, she won the contest.
Aneurysm
The cause of her death instantly brought public attention to the dangers of brain aneurysm.
Her dad, a chief marine engineer of a luxury liner, died of aneurysm of the brain in 1995 during a stopover in Puerto Rico.
He was 47.
Isabel died on November 4, 2017 (Doha time), at Hamad Hospital.