What's your idea of a staycation?
Generally defined as "staying at home," it has been the hotel industry's magic word in their marketing promotions.
This year's Halloween weekend, for instance, brimmed with tons of gimmickry such as the usual costume and trick-or-treat parties.
But one hotel raised the revelry a notch higher.
Found at the heart of Subic, Le Charmé Suites went out of its way to give its guests a "spooktacular" visual treat inspired by HBO's medieval fantasy epic series Game of Thrones.
Some of its famous characters actually showed up at the Halloween party held on Saturday, October 28.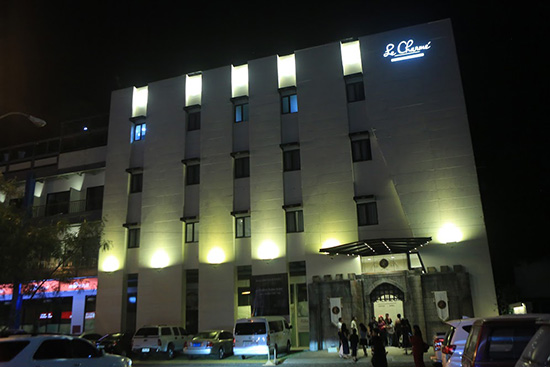 Here's Khal Drogo (Jason Momoa), a warrior leader of a vast tribe of horseman who was killed in season one.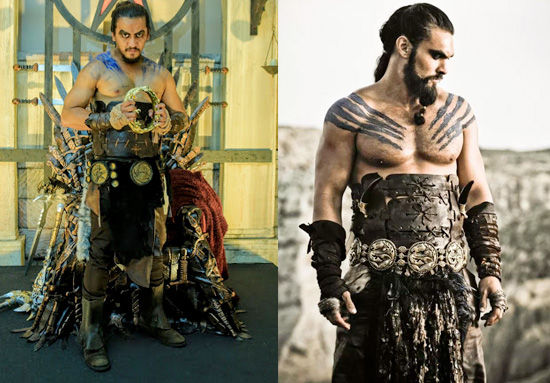 Khaleesi Daenerys Targaryen (Emilia Clarke), also known as Princess Daenerys Stormborn, was married to Khal Drogo.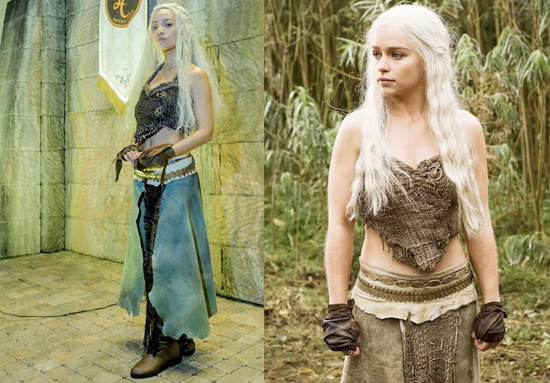 Arya Stark (Maisie Williams), the younger of the Stark daughters, is a badass assassin.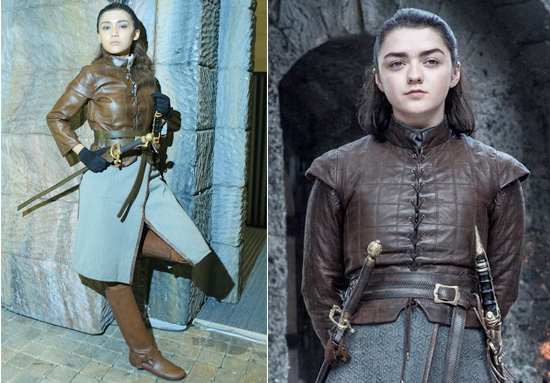 Lady Lyanna Mormont (Bella Ramsey) is the young Lady of Bear Island.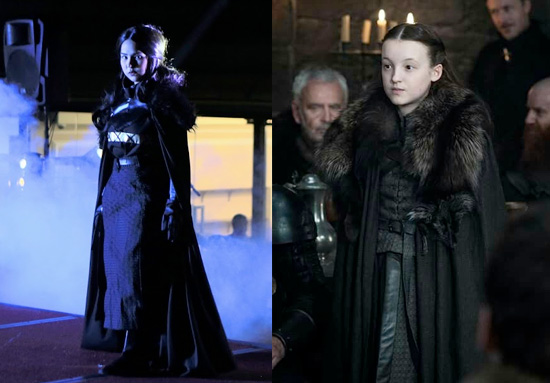 For one evening, they reunited to judge the hotel's costume party.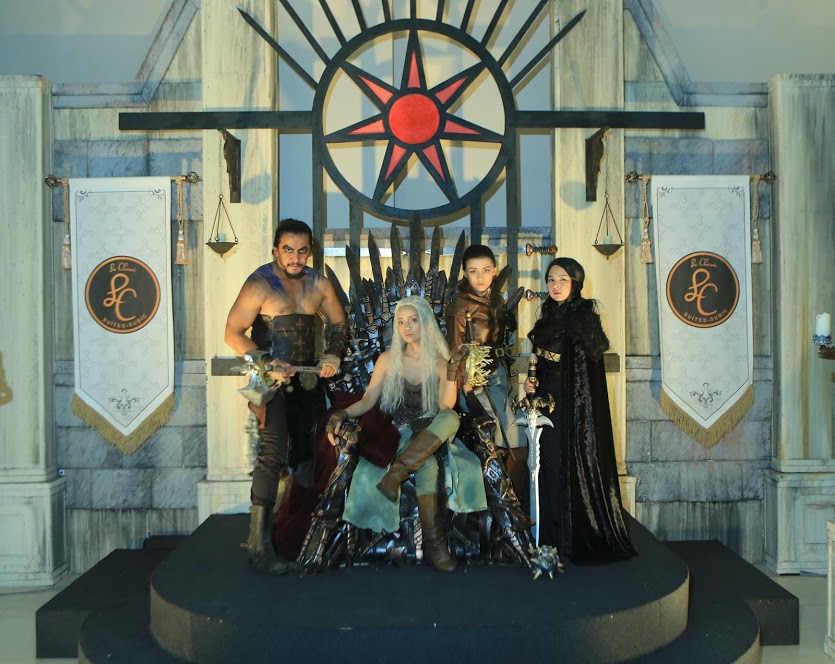 Here's Ms. Josephine Floresca (4th from L), part-owner and managing director of Le Charmé Suites, awarding the cash prize to the winner (middle).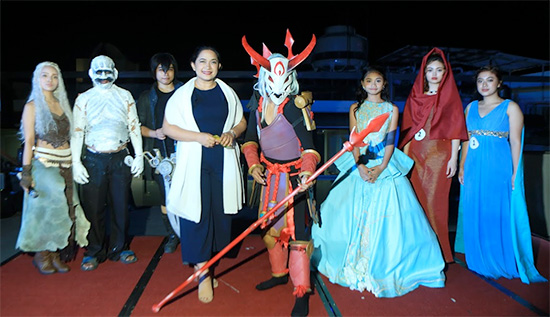 Le Charmé did not forget the spooktacular part, and transformed its third floor into a haunted corridor...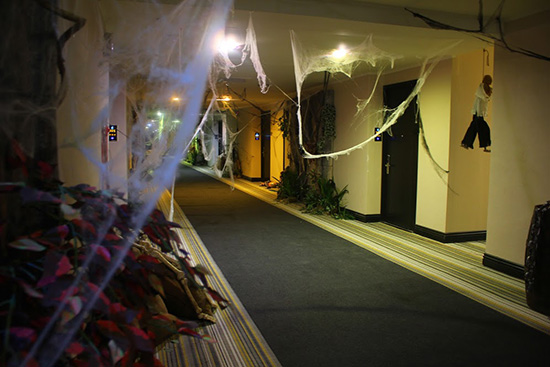 ...with scary ghosts and creatures...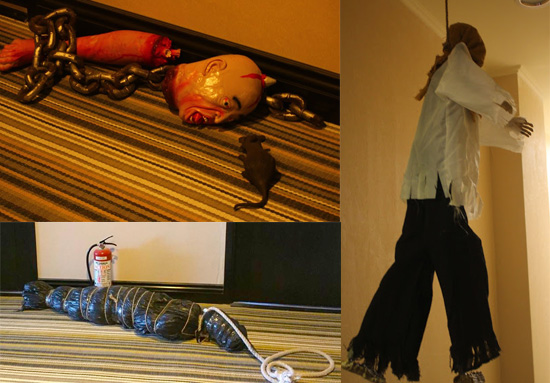 ...plus eerie sound effects!
"And it's just the beginning," said Ms. Floresca in an interview with PEP.ph (Philippine Entertainment Portal) on October 29.
"This Christmas, we'll have a tall Christmas tree, distribute socks to children, and have Santa Claus give away goodies.
"It will be an experience the guests will not forget."
But sans all the hoopla, the 46-room hotel is by itself a game changer.
Its rooms have bike racks.
"We thought of that because of the triathlon being held here. We also know for a fact that bikers really invest in their bikes, so we give them the security and peace of mind."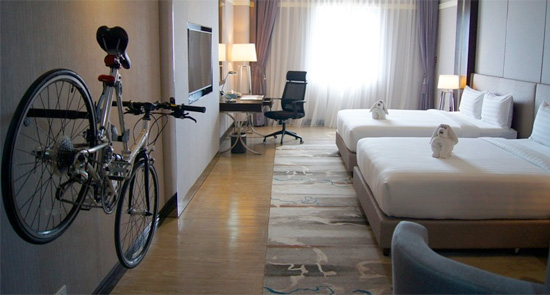 The hotel also has spinning classes, which are always jam-packed. The fee is 1,000 pesos per month.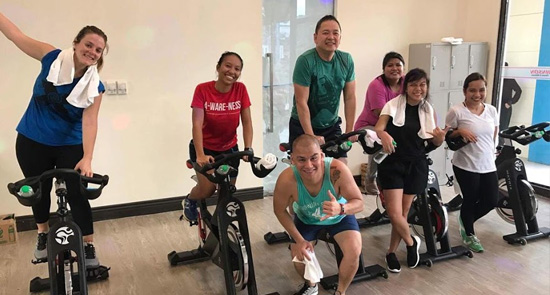 The pool offers a vast view of the Freeport Zone, and has cozy couches and lounge chairs that are perfect for sunbathing and stargazing.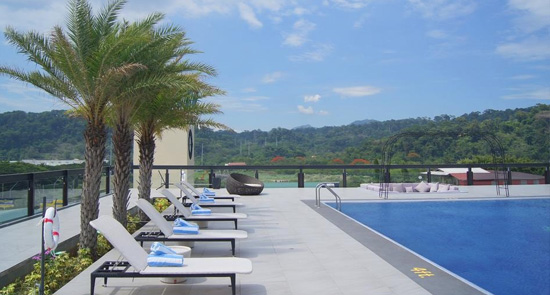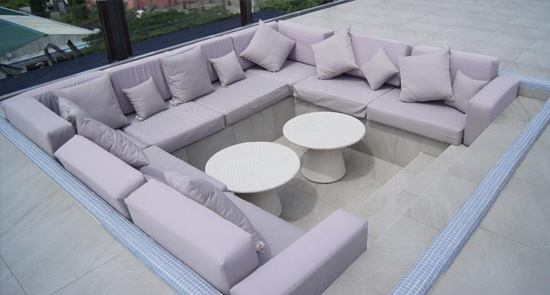 It has videoke and Virtual Reality rooms.
The latter, according to the hotel staff, is "dinadayo."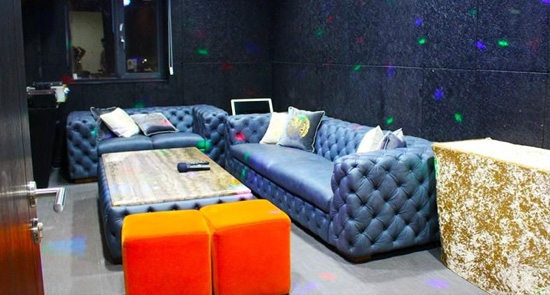 The main attraction: the hotel rooms.
They're spacious (at least 40 square meters in size), have bath tubs, and motion sensors.
"If you're after comfort kasi, the room has to be big," said Ms. Floresca.
"It has to have that feel of a home. Even the bathrooms are big, the cabinets and drawers have enough room for your things."
The next phase of the project is to come up with much bigger rooms for families and groups of friends.
When PEP mentioned the idea of having a mini-pool inside the room, Ms. Floresca said, "Why not?"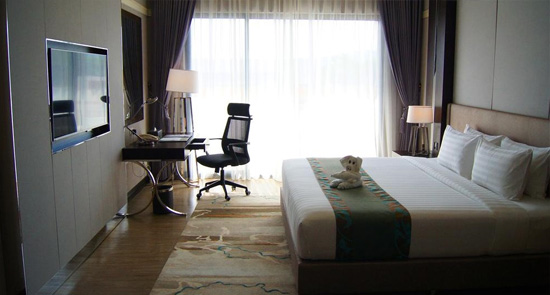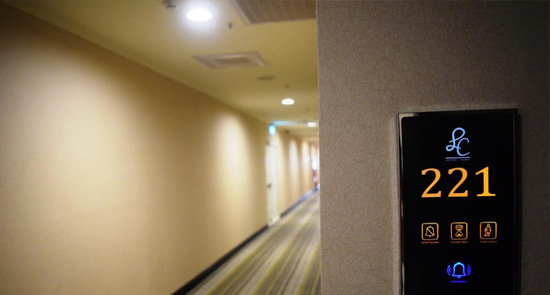 The hotel's location is near factory outlets, a duty-free mall, spas, a milk tea store, and a teppanyaki restaurant.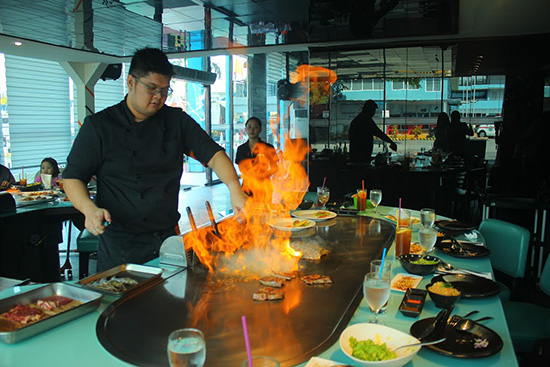 Indeed, it has the comforts of your home, the convenience of being surrounded by exciting things that will help you relax, and forget work and all your worries.
Now that's what a staycation is all about.
For inquiries, email frontoffice@lecharmehotels.com or send a text message to 09159338113.