Jennifer Sevilla and Isabel Granada met each other more than three decades ago.
Jen was 10 and Isa was 8 when they were cast, together with Chuckie Dreyfus, in a toothpaste commercial.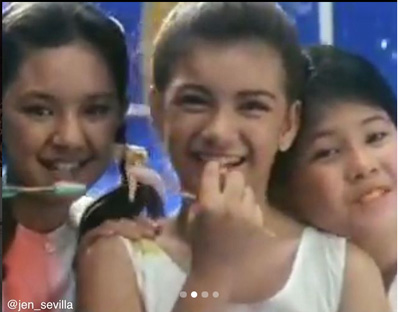 In the late 80s, the two pretty teens got reunited in German Moreno's That's Entertainment, and became good friends.
Initially, they were both members of the Friday group. But after Kuya Germs made changes on the groupings, Jen was transferred to the Thursday group, and Isabel, to the Tuesday group.
Here's the story of their friend friendship, as posted by Jen on her Instagram account.
"I have been blessed to have known her since I was around 10 and she was 8. We did a Colgate TV commercial together with @chuckiedreyfus.
"Like Chuckie, she was very talented and fun to work with. She was pretty as a doll with her lovely eyebrows, thick lashes, and that sweet smile!
"We were both into many commercials, some tv shows, and movies as child stars.
"But we also shared the awkward stage of being too young to be a 'dalaga' and not looking 'bata' anymore not just on a personal level but also for work.
"Plus we were sometimes called 'too mestiza' to get lead roles.
"This stage also made casting us in roles more challenging. Fellow child stars even discontinued acting that time yet we persistently and luckily transitioned to being 'teen stars' and were given the chance to be members of #ThatsEntertainment!
"Kuya Germs believed in us, trained and loved us all.
"She welcomed me and #RomnickSarmenta happily when we were launched in the Friday Group."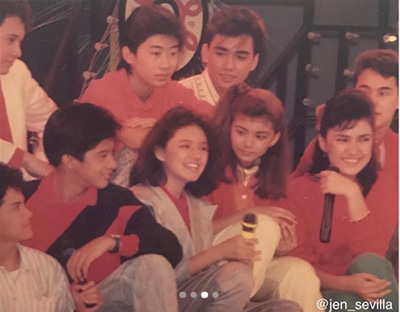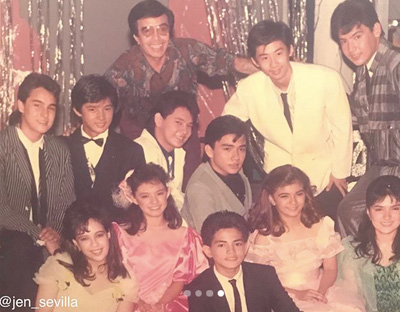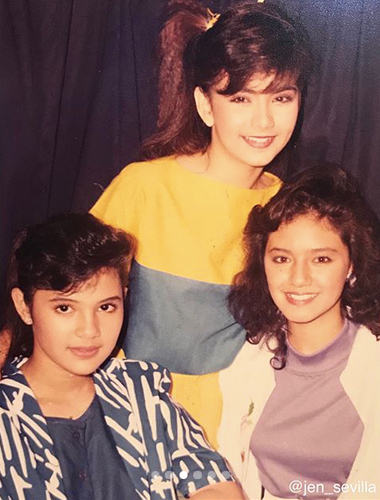 She continued, "Then I was moved to the Thursday Group after Kuya Germs' reshuffling of That's members.
"I missed her but we would always see each other during Saturdays and other gigs.
"After That's, we have not seen much of each other, but only during GMA Supershow, promos, other guestings, and reunions."
Their friendship continued even after both of them became moms.
"Years later, and both with our families, we found each other on Facebook and stayed connected somehow. Then she became my client for @lynellehair. She loved our wigs and hair extensions and was proud to wear them as she would fondly say and post on her IG.
"She was very supportive and a dear friend through the years. .
"Isabel was a truly beautiful human being, inside and out."
The actress turned businesswoman said Isabel played her real-life roles extraordinarily.
"Her smiles radiated her inner joy.
"I always admired her being multi-talented and skillful in many areas.
"She was very strong, brave, driven, hardworking, and excellent at everything that she did.
"She was always positive, thankful and had a joyful, adventurous spirit. She was nice and kind to everyone she met and knew.
"Isabel was an amazing woman, daughter, mother, wife, friend, entertainer, airforce pilot, and more.
"Isa, grateful and honored to have known you. Love you, sis."
Isabel died on November on November 4, 2017, in Hamad General Hospital, Doha, Qatar.
Her remains lie in state at the Sanctuario de San Jose parish in Greenhills East, Mandaluyong.