The world's hottest math teacher was also the hottest celebrity in the Bench 30th anniversary show, Under The Stars, last Saturday, November 18, at the SM Mall of Asia Arena.
Pietro Boselli on the runway was truly... Omigosh! Take a look!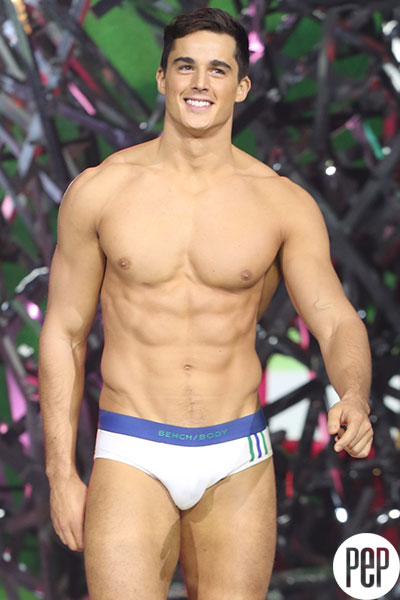 Pietro as the night's finale showed the crowd his rock-solid abs and muscular build.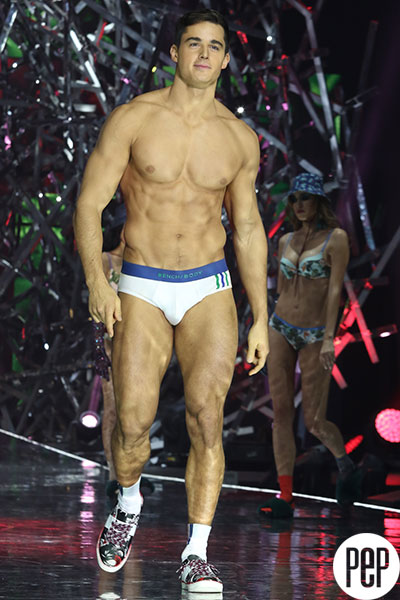 As thrilled as the audiences were to see the 28-year-old model-turned-engineer in the flesh, Pietro was himself visibly delighted to be part of the show and meet the cheering fans.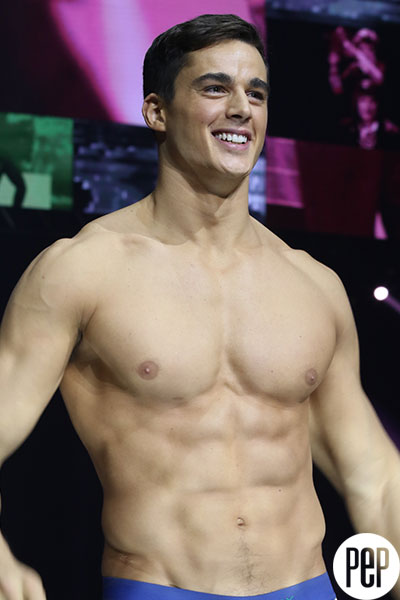 He flashed a shy smile as he entered in a white and blue pair of undies, socks, and sneakers.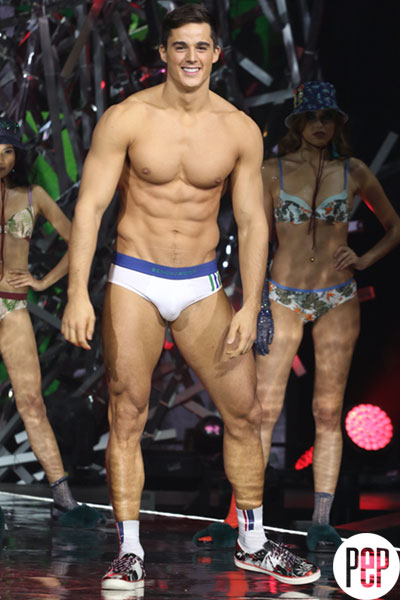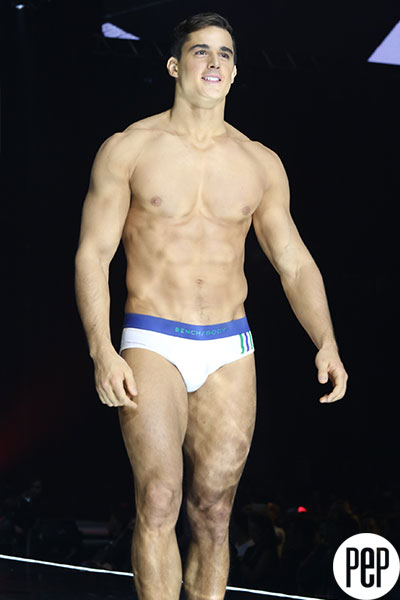 Pietro then waved at the crowd that was left breathless by his Adonis-like body.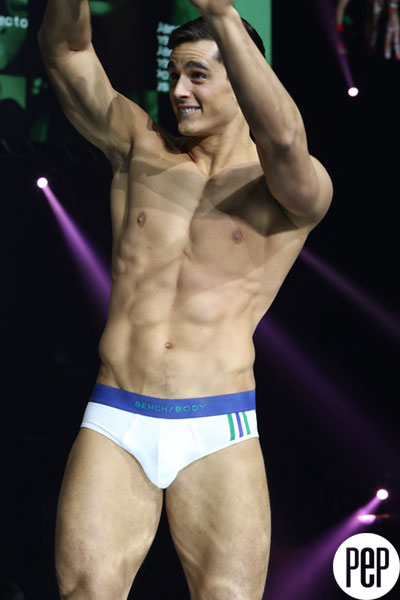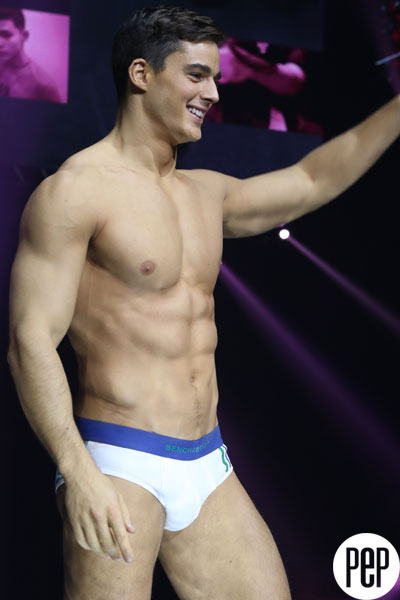 And for the maximum pleasure of the crowd, Pietro flexed his muscles à la Tarzan.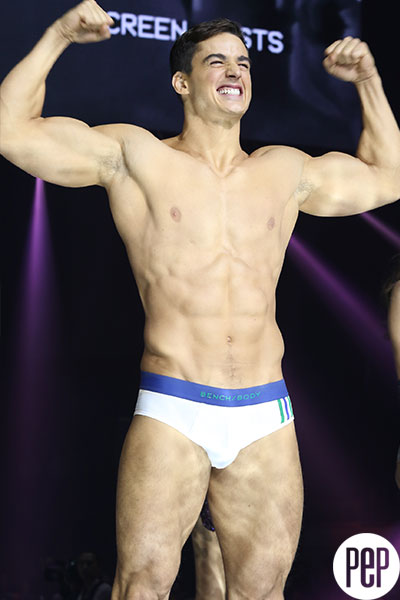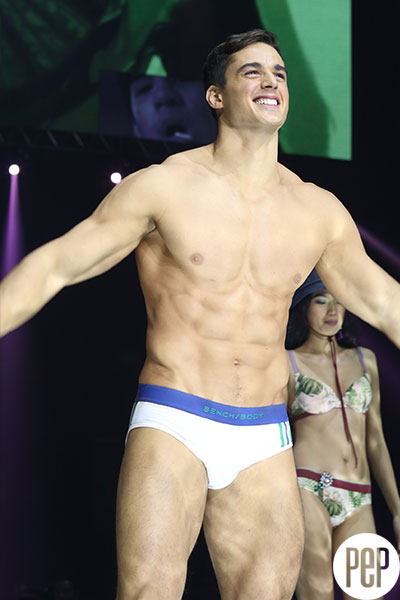 Pietro was introduced as one of Bench Body's newest faces earlier this year when he flew to Manila for a special meet-and-greet.