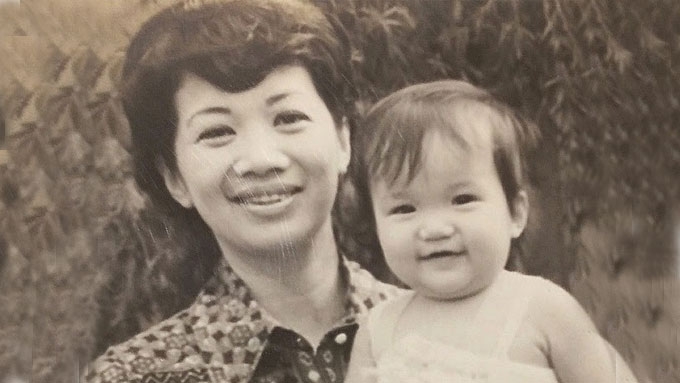 IMAGE @krisaquino on Instagram
---
Kris Aquino honored her mother, the late Corazon "Cory" C. Aquino, whose birthday is today, January 25.
The former President would have been 85 years old.
President Cory was born on January 25, 1933 in Paniqui, Tarlac. She passed away at the age of 76 on August 1, 2009, at the Makati Medical Center because of cardio respiratory arrest.
It was on March 24, 2008, when the Aquino family announced that Madam Cory was battling colorectal cancer.
Kris posted two photos on Instagram, with long captions that talk about memories and lessons she learned from her mom.
In her first post, Kris shared a photo of a Bvlgari watch, which she gave her mom when she started earning well. 
Included in the caption was the story behind the gift.
"This watch was 1 of the gifts i gave my mom when i started earning okay money..." Kris began in her caption.
"I'm sure this was during the airing of prime time Game KNB, she was meticulous about keeping boxes and the warranty—and the date says October 2002.
"If you are wondering about the significance of the date, i'm 100% sure it was from a contract renewal with ABS CBN (Today w/ Kris started last quarter of 1996)...
"i wanted to give my Mom something to mark my success then—nothing flashy that she wouldn't wear but something i felt had meaning & was SPECIAL.
"It was important to me to pay tribute to her because she always put me first.
"By no means were my faults & shortcomings overlooked—but she had the faith that i could & would be all she'd hoped & prayed i'd turn out to be.
"Ratings then used to come out only once a week, and every Friday i'd forward to my Mom how we did & she always congratulated me & reminded me to go to Mass to say THANK YOU."
ADVERTISEMENT - CONTINUE READING BELOW
The Queen of All Media then revealed how much the former President treasured the timepiece, especially during her cancer treatments.
"During the last year of her life, there were only 2 pieces of jewelry she never removed, this watch, and an older Baume & Mercier watch i'd given her several years prior to this.
"In Makati Medical, she still wore this watch. Maybe because she knew how precious the remaining days she had left with us were...
"When i recall this, my tears flow.
"Our mom said she fought Stage 4 cancer because her children lost their dad instantly, by a dictator's assassin's gunshot.
"Her children deserved the time to prepare themselves to be able to let her go—regardless of how painful the operations & treatments were.
"We saw how brutal her physical suffering was, and God wanted us to see her selfless love & sacrifice for us to appreciate just how blessed we were that on January 25, 1933 Maria Corazon Cojuangco was born."
Kris then ended her first post with a valuable lesson her mom's love taught her.
"Every time i need a reminder that weakness isn't part of my DNA, i take out this watch from my safe & I think of my mom.
"And whenever i look at it, I am humbled—because i was loved unconditionally, in my totality—and i'm reminded that there was nothing she wouldn't have done for her children & following in her footsteps as a parent is now my greatest tribute of love to my mom. #FAMILY"
Her next post was more lighthearted. It featured two photos, one black and white and one in color. 
The black and white photo showed her mom Cory, and her elder siblings Ballsy, Pinky, Noy, and Viel.
In the second photo showed a young Kris blowing out a candle on her birthday cake, with her mom behind her.
ADVERTISEMENT - CONTINUE READING BELOW
Her full caption read: "I didn't want to sleep feeling sad & missing our Mom.
"So i'm posting 2 pictures—the 1st was when their existence was still black & white because i wasn't born yet BUT Mom was really slim & so PRETTY.
"Swipe left & her life was now full of color because look who's already in the picture? I love you Mom. And yes, uunahan ko na kayo, Bimb's really a #timetraveler—sobrang magkamukha talaga kami.
"Thanks for praying for his recovery, he's been obedient & healing well.
"And thank you for all the comments in the previous post expressing your love for my Mom. Good night from a very grateful daughter & mother. #lovelovelove"