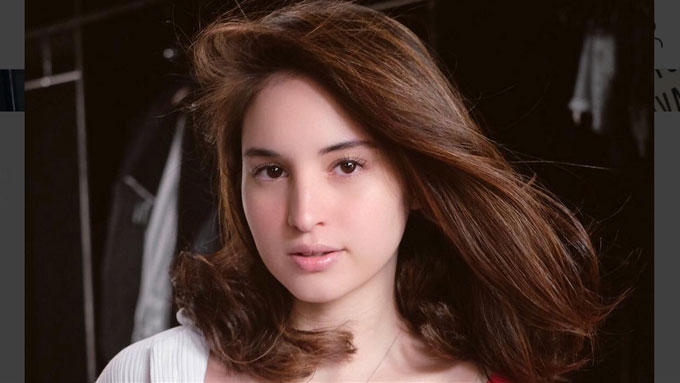 IMAGE @coleen on Instagram
---
Coleen Garcia, 25, is all set to become Mrs. Billy Crawford this Friday, April 20, 2018.
During her Despedida de Soltera last April 15, the Kapamilya actress admitted that she has been getting a lot of, "Bakit ang aga mo magpapakasal?" comments ever since they announced their engagement in December 2016.
Yup, mid-20s is considered too early for marriage. These days, more women prioritize career over love.
She told PEP.ph (Philippine Entertainment Portal), "You know kasi a lot of people are telling me before, kasi syempre medyo bata di ba para magpakasal, they were telling me, 'No, you have to enjoy first yung freedom mo, gano'n-gano'n.'
"But you know, I'm more free with Billy.
"I feel like I can be myself more with Billy kasi imbes na tino-tone down ko yung sarili ko, I feel like he's amplifying me even more.
"There are days na tamad ako, there are days na I'm discouraged, siya pa yung nagsasabi na, 'Love, you should go spend more time with your friends, you should really go experience new things also kahit wala ako.'"
With so much love in her eyes, she emphasized, "Instead of holding me back, siya pa nage-encourage sa 'kin to experience new things and to really put myself out there."
Their 10-year age gap also came in handy in maintaining a healthy relationship.
To this, the bride-to-be said, "It really helps, I love that I'm with somebody who's so experienced already, who's been through so much in life…
ADVERTISEMENT - CONTINUE READING BELOW
"To the point na I don't have to worry about certain things kasi may mga bagay na pinagdaanan na niya so he was able to give me advice especially since, you know, he's been in the industry for more than 30 years.
"Also, he's been all over the world, he lived in the States, he's lived in Paris, he's really been everywhere, so it helps, it really helps."
Right after the wedding, the couple will be moving in to their new home which they fondly call the Crawford Crib.
SHARE THIS STORY the one" data-url="https://www.pep.ph/lifestyle/lifestyle/37319/coleen-garcias-response-to-bakit-ang-aga-mo-magpapakasal-reveals-why-billy-crawford-is-emthe-oneem" data-desc="Coleen Garcia on 10-year age gap with Billy Crawford: "I love that I'm with somebody who's so experienced already, who's been through so much in life."" data-image="https://contents.pep.ph/images2/writeups/2018-04-19_15:36:58_Coleen-Garcia.jpg"> the one" data-url="https://www.pep.ph/lifestyle/lifestyle/37319/coleen-garcias-response-to-bakit-ang-aga-mo-magpapakasal-reveals-why-billy-crawford-is-emthe-oneem" data-desc="Coleen Garcia on 10-year age gap with Billy Crawford: "I love that I'm with somebody who's so experienced already, who's been through so much in life."" data-image="https://contents.pep.ph/images2/writeups/2018-04-19_15:36:58_Coleen-Garcia.jpg"> the one" data-url="https://www.pep.ph/lifestyle/lifestyle/37319/coleen-garcias-response-to-bakit-ang-aga-mo-magpapakasal-reveals-why-billy-crawford-is-emthe-oneem" data-desc="Coleen Garcia on 10-year age gap with Billy Crawford: "I love that I'm with somebody who's so experienced already, who's been through so much in life."" data-image="https://contents.pep.ph/images2/writeups/2018-04-19_15:36:58_Coleen-Garcia.jpg">
SHARE THIS STORY
the one" data-url="https://www.pep.ph/lifestyle/lifestyle/37319/coleen-garcias-response-to-bakit-ang-aga-mo-magpapakasal-reveals-why-billy-crawford-is-emthe-oneem" data-desc="Coleen Garcia on 10-year age gap with Billy Crawford: "I love that I'm with somebody who's so experienced already, who's been through so much in life."" data-image="https://contents.pep.ph/images2/writeups/2018-04-19_15:36:58_Coleen-Garcia.jpg"> the one" data-url="https://www.pep.ph/lifestyle/lifestyle/37319/coleen-garcias-response-to-bakit-ang-aga-mo-magpapakasal-reveals-why-billy-crawford-is-emthe-oneem" data-desc="Coleen Garcia on 10-year age gap with Billy Crawford: "I love that I'm with somebody who's so experienced already, who's been through so much in life."" data-image="https://contents.pep.ph/images2/writeups/2018-04-19_15:36:58_Coleen-Garcia.jpg"> the one" data-url="https://www.pep.ph/lifestyle/lifestyle/37319/coleen-garcias-response-to-bakit-ang-aga-mo-magpapakasal-reveals-why-billy-crawford-is-emthe-oneem" data-desc="Coleen Garcia on 10-year age gap with Billy Crawford: "I love that I'm with somebody who's so experienced already, who's been through so much in life."" data-image="https://contents.pep.ph/images2/writeups/2018-04-19_15:36:58_Coleen-Garcia.jpg"> the one" data-url="https://www.pep.ph/lifestyle/lifestyle/37319/coleen-garcias-response-to-bakit-ang-aga-mo-magpapakasal-reveals-why-billy-crawford-is-emthe-oneem" data-desc="Coleen Garcia on 10-year age gap with Billy Crawford: "I love that I'm with somebody who's so experienced already, who's been through so much in life."" data-image="https://contents.pep.ph/images2/writeups/2018-04-19_15:36:58_Coleen-Garcia.jpg">