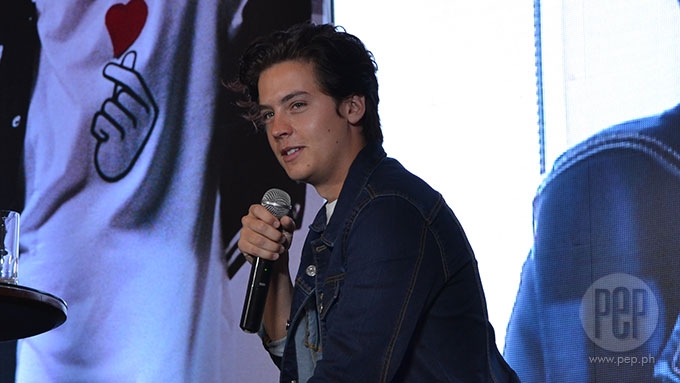 IMAGE Nikko Tuazon
---
Riverdale star Cole Sprouse is currently in Manila to do a series of shows for the local clothing brand BENCH.
The 25-year-old American actor met with the local press at a luncheon held in Makati Shangri-La.
The former star of the now-defunct Disney series The Suite Life of Zack & Cody impressed the press with his knowledge in photography, interest in archaeology, and profound understanding of his craft as an actor.
Below are some of the things the 25-year-old actor expounded on eloquently during the press conference.
1. On being a photographer: "Carry a camera around with you all the time, and just shoot every thing all the time. Really make it an extension of your self."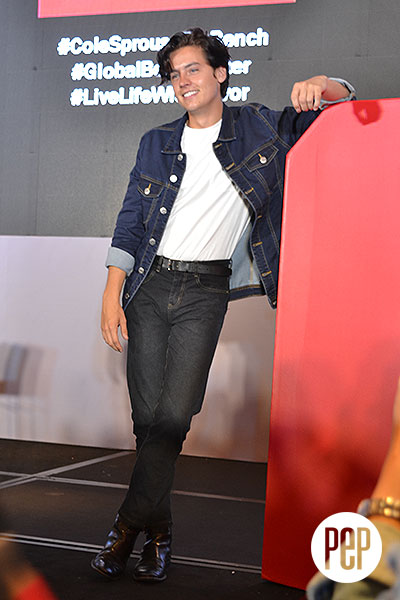 2. On acting vs. photography: "Acting is often times one of those things that you have quite a different power when you're playing a certain role or character.
"But you're still bound by many other elements—the writing, the direction.
ADVERTISEMENT - CONTINUE READING BELOW
"Essentially... unless you're bringing to life you're own project, you're bringing to life someone else's project.
"And you're essentially dancing to the beat of their drum.
"Whereas photography is very empowering, and many of you sitting here will be able to understand.
"Photography is one those things where you're able to flex completely your own creative control, without hindrance and, for me, that's a therapeutic thing."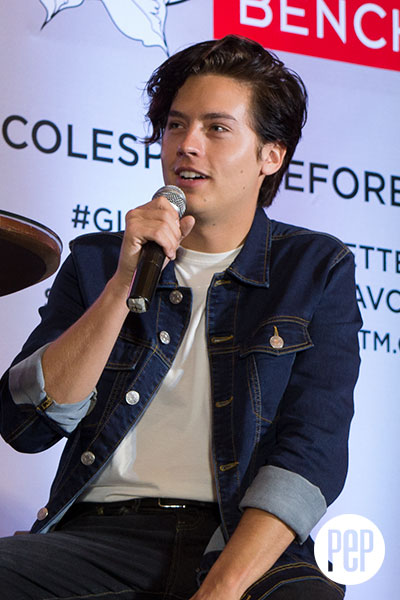 3. On being an artist: "I think we're in an age now where you can do both successfully, so much of I think more than any generation of actors in the past, so much of your success is bound within your ability to show yourself through an image set in social media.
"And it's given me the opportunity to kind of illuminate the way I'm able to see, and produce high-quality imagery and show other people.
"I think that informs people's understanding of me as an actor, and as an artist so I don't necessarily think that the two are divided.
ADVERTISEMENT - CONTINUE READING BELOW
"I also think, in most cases, photography is one of those things that's a natural catalyst for something like directing and for other outlets, which I think is kind of the natural progression of the two disciplines being followed more exclusively, they'll eventually combine."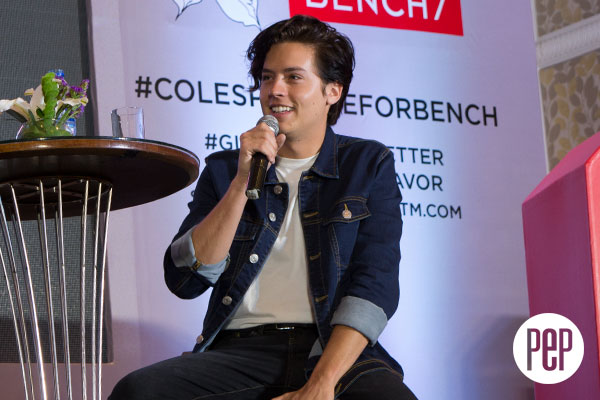 4. On Instagram as therapy: He manages an Instagram account called @camera_duel which shows photos and videos of random people taking photos of him in public places.
Cole narrated, "That started from pure existential rage and dread. It was an idea that I had when I was still working on The Suite Life
"But social media wasn't really a thing on the Disney show until pretty late in the game. And I realized that Instagram is a really perfect platform for it."
He continued, "It started 'cause it just used to annoy me and it was a way that I could gain a little power back in the scenario and poke fun at it, at the same time, in a kind of lighthearted way.
ADVERTISEMENT - CONTINUE READING BELOW
"So I started curating it like I was really angry about it, and I really wasn't.
"But it was kind of therapeutic for me, so it took all the strangeness of that events, the people just taking pictures of you in the bathroom.
"And it made it something that could be palatable for me. And when it became palatable, I kind of stopped doing it.
"Now that I'm getting more and more annoyed again and my existential is coming back slowly, but surely, I'm gonna start updating it."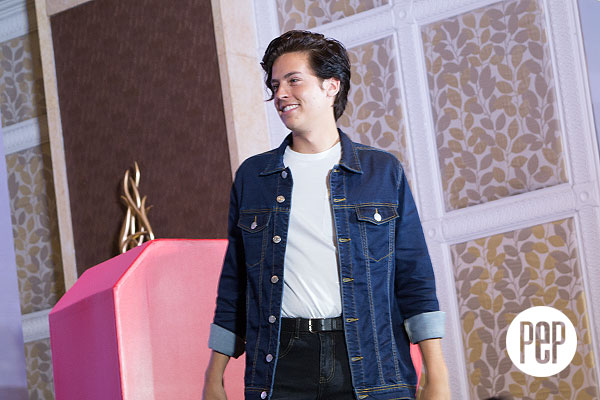 Now, Cole said he doesn't mind taking photos every time a fan sees him on the street.
He said, "It's one of those things now that... especially social media and fanaticism is based around the image that it's much more common now.
"And it's kind of a part of the daily life of it. When I was younger, it used to annoy me.
ADVERTISEMENT - CONTINUE READING BELOW
"But that's not the right way to deal with it and it was never a healthy way for me to deal with that personally.
"So I used that account as a way from the terms of it."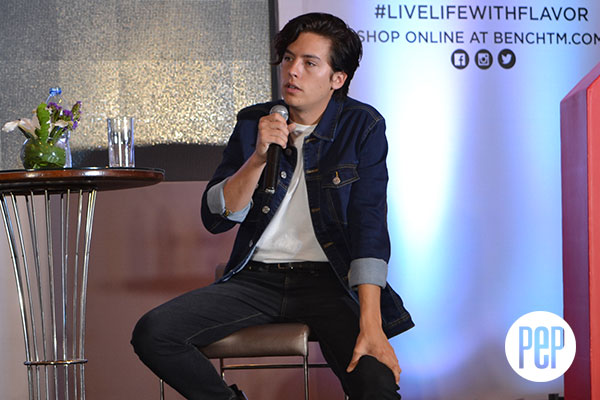 5. On pursuing archaeology in college, the American actor revealed, "My grandfather was a geologist. I suppose I got a fascination with the Earth Science, at first.
"I was interested in doing geology, and I went for astronomy for a little bit, and I realize that both disciplines allowed me to travel quite a bit.
"And the lifestyles that came with those professions were quite romantic.
"And I sort of fell upon Archaeology during one of my semesters and realized it integrated a lot of those disciplines.
"It integrates Earth Science, Astronomy, the study of ancient humans, a ton of different disciplines.
"I ended up falling in love with that and it was quite challenging and very competitive."
ADVERTISEMENT - CONTINUE READING BELOW
Cole and his twin brother Dylan took different paths in college; both earned their college degrees with flying colors at the New York University. Dylan finished Video Game Design, while Cole completed his Archaeology degree.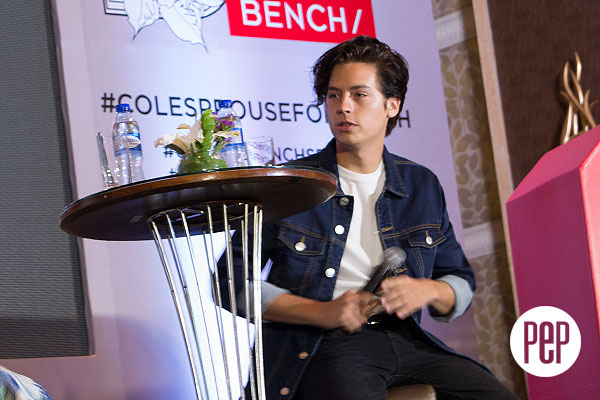 In relation to his interest in archaelogy, Cole said he has a "great collection" of masks.
In fact, BENCH's Chairman and CEO Ben Chan gave him a Moriones mask to add to his collection.
Cole revealed, "Last night as I was out with Ben Chan, I happened to mention that I have a great collection of masks and he showed up today with the most beautiful antique mask and I was so flattered.
"What he didn't know was if he just put that as the payment for the entire thing I would have come over and stayed for the rest of my life!
"Just bribe me with masks and I'm here again!"
ADVERTISEMENT - CONTINUE READING BELOW
Ben Chan welcomed Cole's dad, Matthew Sprouse, at the venue of the press conference.