Before Ellen Adarna became a household name, she was the princess of her dad Alan Modesto Adarna and mom Meriam Go.
She hailed from the famous Adarna clan in Cebu.
But she rarely talked about her family save for some posts on Instagram, where she referred to her dad as "my first love," "my hero," and "forever love"; her mom as "the best"; and her siblings as "my slaves" and "my monkey pets."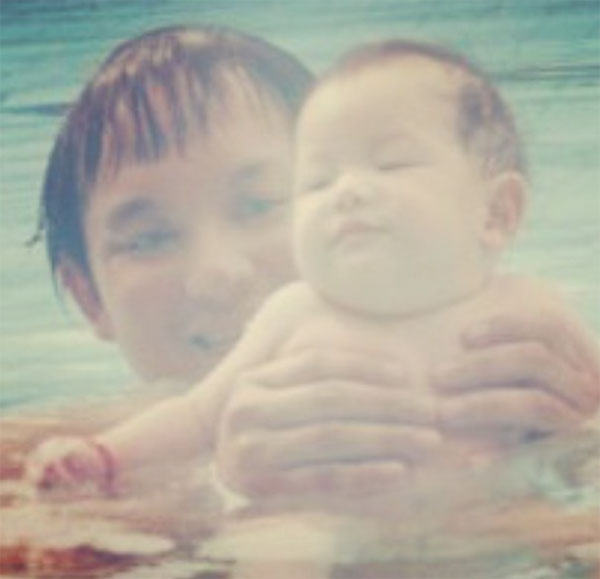 Alan, who is the eldest among four children, ran the Queensland motel empire—which was put up by his father and Ellen's grandfather Teodorico Adarna in Cebu, and now has branches in Davao, Cagayan de Oro, and Metro Manila.
The motel chain became Ellen's first work place, with her dad as her first boss.
Her previous interviews revealed that she worked as Alan's secretary when she was in grade school, and also did part-time jobs in the motel if she wanted extra money.
Her dad taught her the value of hard work, and introduced to her the concept of independence.
In an article published in The Philippine Star in March 2014, the 30-year-old actress related, "When I was 18, kicked out na kami ng bahay.
"When we're 18, may mga offices kami sa Cebu.
"So ang ginawa ng dad ko, pinaalis niya kami ng bahay 'tapos pinalagyan niya ng parang bahay yung taas ng office."
In 2010, at the age of 22, Ellen joined showbiz—a decision considered by her dad as "foolish."
For two years, they were not on speaking terms.
But after proving that she could stand on her own, Ellen and her dad eventually reconciled.
Among the many things the actress inherited from the construction and real-estate tycoon was the gift of music.
According to Ellen's Cebuano followers, Alan was a "piano virtuoso" and a "legend in the world of music."
The Kapamilya star affirmed, "He's a pro...he's been playing Johann Sebastian Bach since six years old. Promil kid...!!!"
Here's a video of Alan playing a Frédéric Chopin piece, the Valse Op. 64, No. 1, also known as the "Minute Waltz":
Ellen is also a panganay like her dad, and is the only girl in a brood of five.
Trivia: All of them are musically-inclined.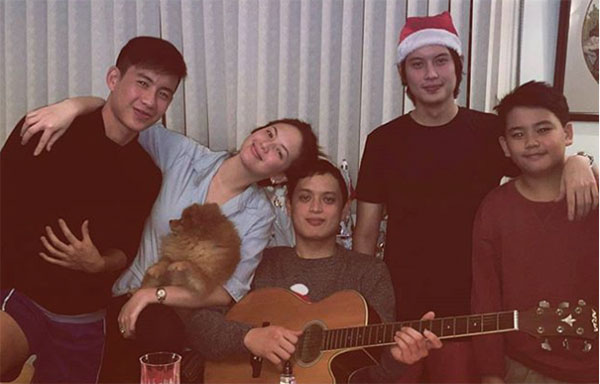 (L-R) Teodorico, Bruno, Carlitos, and Danton Manuel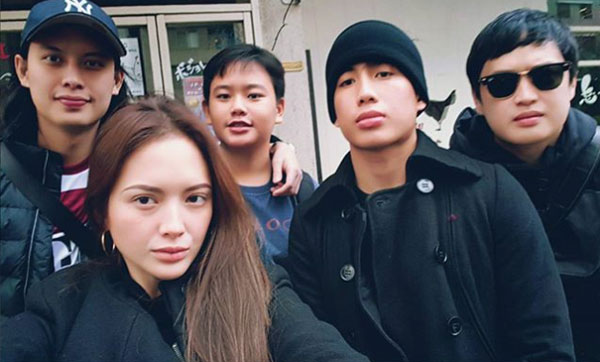 Ellen and Alan share the same birthday, too.
In 2016 and 2017, she greeted her dad on April 2, quoting these lines from contemporary writer and poet Lang Leav's book Love & Misadventure.
Before I fell in love with words;
with setting skies and singing birds-
it was you I fell
in love with first
#papa 04.02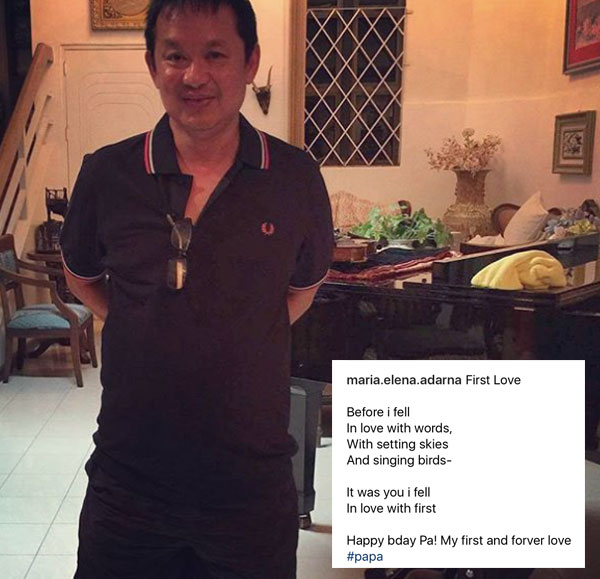 Ellen's dad died on May 31, 2018, due to cardiac arrest.
He didn't have the chance of seeing Ellen's baby, but was able to meet the baby's dad, actor John Lloyd Cruz.
Condolences, Ellen.
Rest in peace, Mr. Alan Modesto Adarna.