Have you ever tried solving a Rubik's cube?
It's a classic puzzle among kids and adults, and it's always a thrilling moment when you do end up solving it.
But there are some individuals who are prodigies with extraordinary Rubik's cube-solving skills.
Meet Que Jianyu, a 13-year-old boy from Fujian, China.
He doesn't just solve one Rubik's cube, he solves three... while juggling!
Que Jianyu currently holds the Guinness World Record for solving three Rubik's cubes as he juggles them.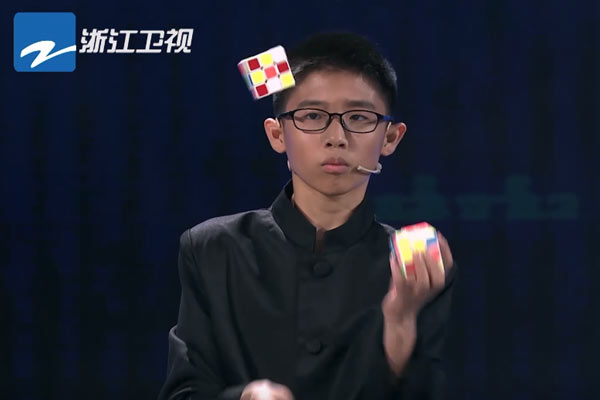 According to the official article on guinnessworldrecords.com, Que Jianyu spent two years learning the trick from his master, Ye Jiaxi.
The trick was quite difficult to catch on camera, but when watched in slow motion, you can see his fingers swiftly solving each cube as soon as it falls on his hand.
Que Jianyu successfully solved all three Rubik's cube in five minutes and 6.61 seconds.
Watch his world record attempt below: