Remember Ryan Bacalla, the teen housemate dubbed as "Kid Sunshine ng Cebu" from Pinoy Big Brother 737?
The photos of the former reality TV star showing his gorgeous physical transformation has gone viral on Facebook with over 24,000 reactions and 49,000 shares, as of writing.
The photos were shared by Facebook user Armson last Wednesday, October 31.
Some netizens even noted Ryan's resemblance to social media superstar/entrepreneur Kylie Jenner.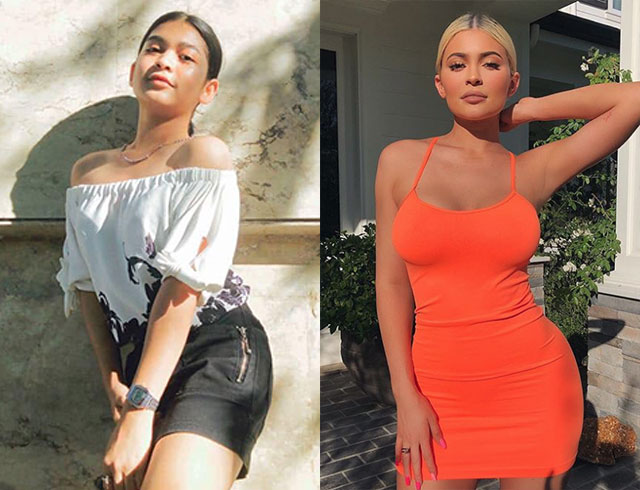 Ryan left a comment on Armson's post that expressed his gratitude for his sudden fame on social network.
He wrote, "OMG! Hi guys! Nagising ako sa sobrang ingay ng phone ko andami ko na pala notifs. Thank you for this hihi I did not expect this at all."
In a short chat with PEP.ph (Philippine Entertainment Portal) via Facebook, Ryan said he was shocked by all the attention.
"I woke up sa sobrang ingay ng phone ko. When I opened my messenger, my boyfriend messaged me that he mentioned me in a post about my 'before and after' photos and it's viral daw ng sobrang bilis.
"I was shocked, for real! Kase it's been a long time na I chose to live a private and simple life not expecting anyone to notice or remember me."
Ryan had once admitted he was bullied because of his sexuality before he entered the Pinoy Big Brother house.
The Grade 11 student said the bullying has not stopped, "Until now even in my private life I still encounter countless number of people who discriminates me.
"But after the bashing I got after joining PBB, I was way stronger now that I can just read a comment and give it a good laugh.
"I mean, what is it for them if I'm gay? Bashers are just fans that hate you because they can't be like you. That's how I deal with them, I continue what I do.
"I continue being an all-out gay because the more they hate me, the more they are giving problems to themselves because they hate me. Seriously, masarap silang inisin. Hahahahah!"
Ryan left a message to those who are experiencing the same, "Be strong. As a gay, we are endowed with the strength of a man and the sensitivity of a [woman].
"We should use this strength to deal with bashers constructively or we always have the option to treat them like they're ghosts-they are existing but we cannot see them to we tend to ignore.
"On the other hand, we should use this sensitivity that we have to empathize with our self because listening to yourself can help you overcome the anxiety that you may get from these bullies.
"In the end, what they say doesn't matter. It's your own life, after all."
LIFE AFTER PBB
Ryan belonged to the Pinoy Big Brother batch of Bailey May, Ylona Garcia, and Hashtags member Jimboy Martin.
Unlike his batch mates who answered the call of showbiz, Ryan decided to continue his studies.
Ryan is now a senior high school student at the Southwestern University in Cebu.
In a post last April 6, Ryan admitted that he missed his life as a celebrity.
Ryan's last appearance on TV was for Wansapanataym's Susi Ni Sisay which starred Sharlene San Pedro and Jairus Aquino.
Part of his Facebook post read, "My life 2 years ago revolved in the spotlight. With people cheering for me everytime I hit the TV, people bringing large tarpaulins and banners with my name imprinted on it that showed their unwavering support to me. It was way back when I was in my career in showbiz. It was one of the most beautiful days of my life."
The former PBB teens housemate also revealed going through depression after his failed attempt in the entertainment industry.
"Unfortunately and inevitably as they say, 'Showbiz is not a lifetime career' And my career was killed, and so is my happiness.
"My parents decided to get me back to school and that is what they always wanted which is the exact opposite of what I want. It was a very tough decision to quit it and get back to school.
"The moment I left that spot, my depression started.
"Seriously, I missed showbiz a lot. The lights, the cameras, the people and the cheers that I always love to hear- it was all a memory now."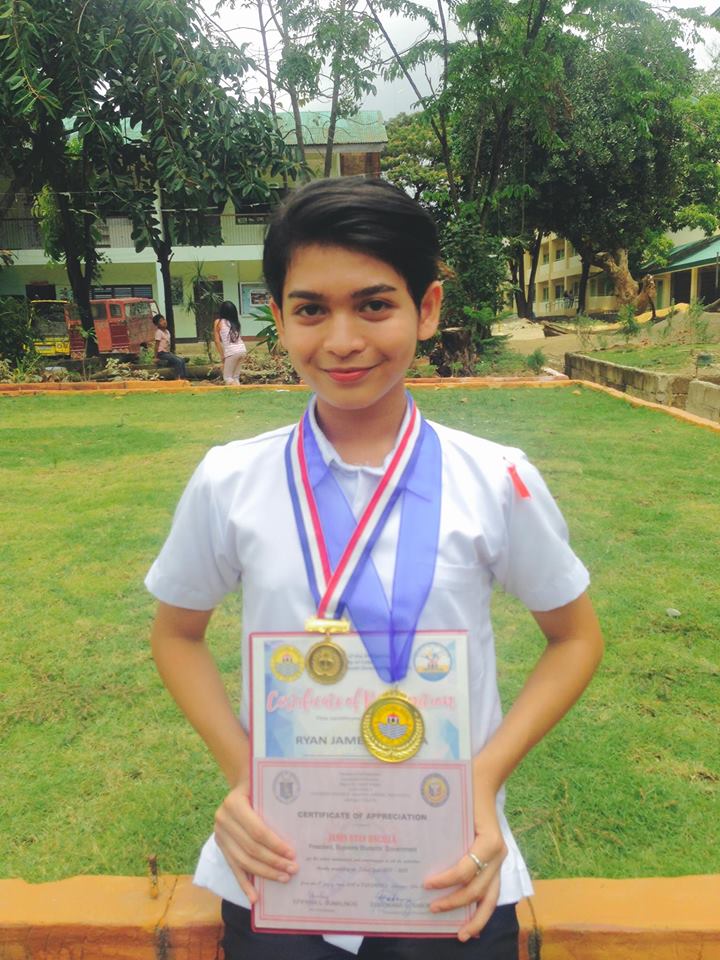 This, however, did not stop Ryan from pursuing his other dreams in life.
His post continued, "I hate to say that I lost in the game, but I have to accept that in life, we sometimes lose.
"But quitters never win, so I kept going. Instead of being questionable about what God had called me to do, I chose to follow the path He wanted me to go.
"For 2 years, I've been questioning myself why I was out of it, why it was cut out. For 2 years, I was overthinking that I was a loser, that I was a trying-hard piece of shit trying to make things work out the way I wanted.
"But maybe God has better plans. Maybe He got a better way of making me understand what is important to life."
Ryan noted that this also fueled his him to do better in his studies.
In fact, he finished his junior high school with flying colors.
"Having been able to achieve this far is already a proof to everyone who belittled me and underestimated me.
"To the people that doubted my capabilities and capacities. YES, I AM A FAILURE. BUT LOOK! I FAIL SO GOOD!"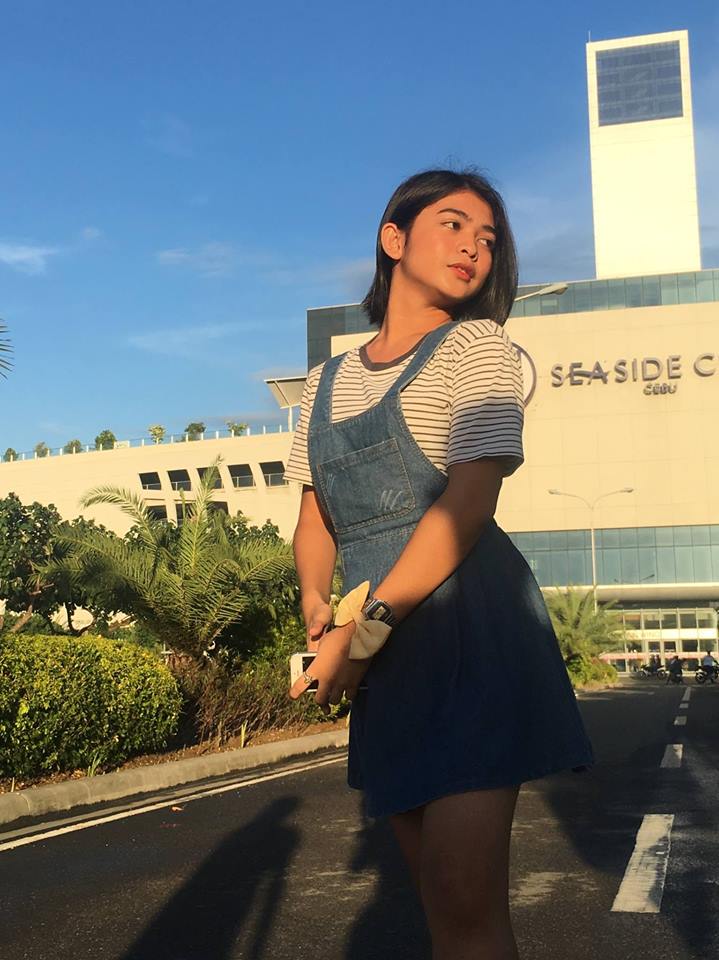 Towards the end of his post, Ryan reminded his followers to continue standing up for one's dream.
He wrote, "This is Ryan James Bacalla. An ex-PBB 737 Housemate sa bahay ni kuya. A junior high school completer that says: No matter how many times you fail, you always have a hand to help you stand up. Just lift up your head and call Him. He will help you."