Netizens are presently having a laugh over a narrow metal footbridge being built along EDSA, near the GMA-Kamuning MRT Station.
The construction of the footbridge had to work around the cable wires for the trains passing through the highway.
The result was a footbridge with such an unreasonable height, especially for senior citizens, PWDs, and children.
A Facebook post by netizen Jamira Bacrol showed a photo of the footbridge, which looked at least two levels high.
The walkway was narrow, and seemed unstable, and it could give people with fear of heights make a double take.
In a separate Facebook post by netizen Jeremy Layson, an edited photo showed mountain climber Mercy Caba holding a Philippine flag atop the unfinished footbridge.
The caption read: "My friend, Mercy Caba of Yes to Adventures is the first Filipina to climb the dangerous GMA Kamuning Traverse (10,238 MASL).
"Please join us in the upcoming Shaw Dayhike"
Jeremy then posted the link to a Facebook event for a "day hike" to climb from the MRT Shaw Station's footbridge to the fifth level of a shopping mall.
He added, "Congratulations!"
PEP.ph (Philippine Entertainment Portal) got in touch with Jeremy via Facebook Messenger, and he told us why he decided to make the now-viral photo.
"I'm personally offended by its height coz I'm lazy lol," said Jeremy, a web developer who loves doing memes and editing funny photos.
He added, "Since Mercy is a friend of mine and she does those weird hiking stuff so I thought it would be funny as a form of exaggeration to edit her in that photo."
Mercy, a financial advisor who also runs the blog and Facebook page Yes to Adventures, told PEP.ph via Messenger that she was surprised when people started tagging her on the post, and adding her as a friend on her personal account.
Jeremy did not inform her beforehand that he was going to use one of her mountain climbing photos.
Mercy said of Jeremy, "He loves to make fun of his friends by creating hilarious memes, but we didn't expect this to become viral."
Both Jeremy and Mercy think that while the post was meant to be funny, it also raised a valid point on pedestrian safety.
"If there's no other way, I think a footbridge is better than none," said Jeremy, who often uses footbridges because he works in Mandaluyong.
He added, "But I think it is not that safe, especially for people with fear of heights. And it is also not that accessible for the elderly and people with disability."
Mercy had the same sentiment.
"I appreciate that they address the problem. Several accidents have occurred in that area in the past since some opt to cross the dangerous road to get to the other side.
"But then obviously, this is not meant for everyone especially the elderly or pregnant women. I just hope that the benefit it would give will outweigh the costs they incurred."
Mercy, who has been climbing mountains since 2015, added in jest, "Kung sa 'kin lang, it's a good physical training. [smile emoji] My friends will definitely 'hike' with me there, but without the flag though [laugh cry emoji]"
Jeremy's post has garnered over 13,000 likes as of writing, and has been shared over 3,800 times. Most of the comments (1,140 at press time) are of people tagging their friends, saying they should climb the footbridge next.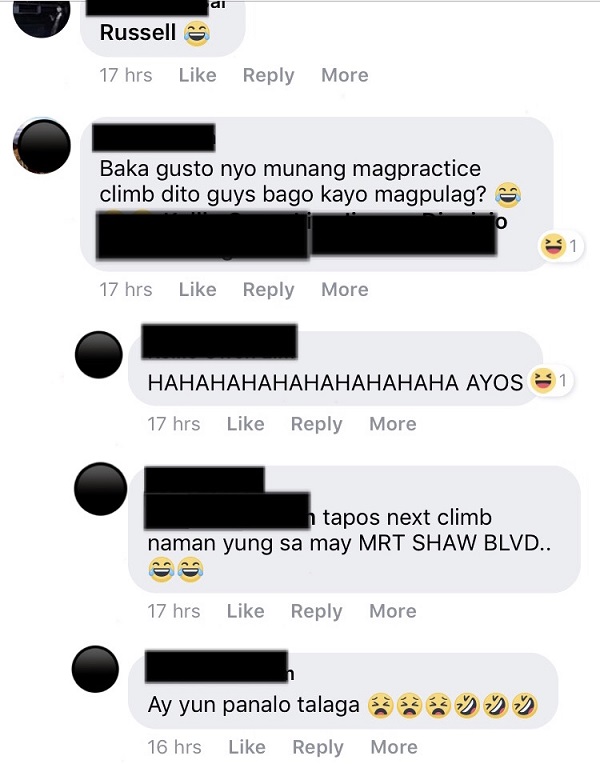 Others commented it could be a practice hike before they climb other mountains in the country.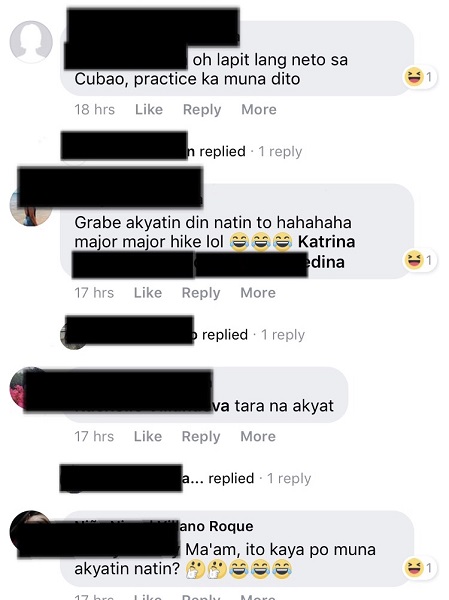 Meanwhile, one netizen commented, "Dapat kasi yung MRT mag-adjust LOL." Another could only say, "NAKAKALOKA."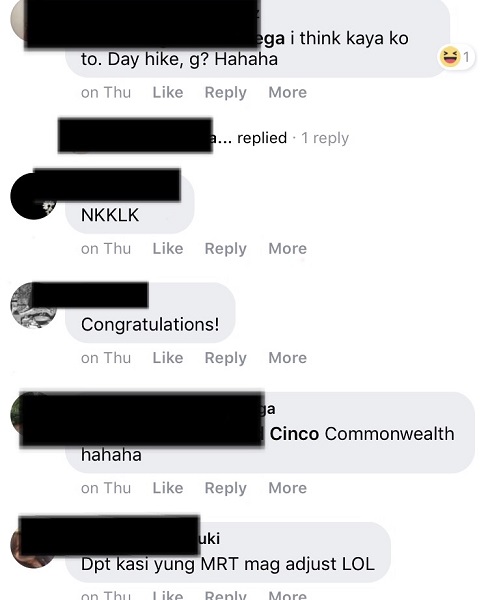 Others accurately described what it would be like once people traverse the footbridge, saying they would sweat buckets for sure. Another joked, "Woohoo, another world record for Filipinos!"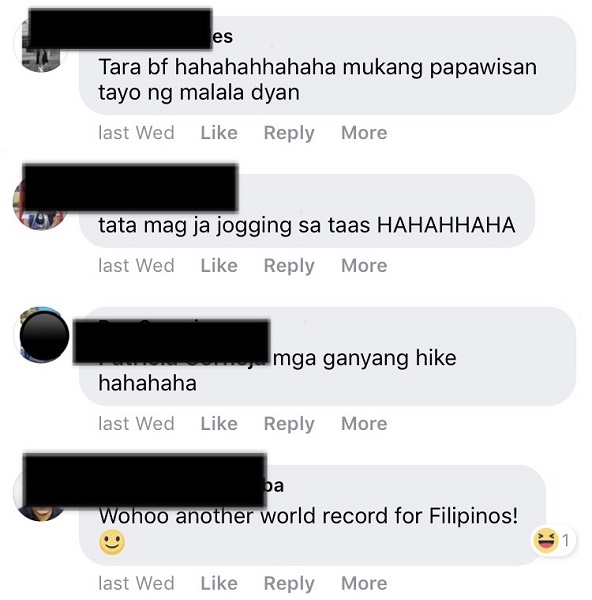 All jokes aside, may we suggest better urban planning to the folks at the Metro Manila Development Authority (MMDA)?
In a recent interview with CNN Philippines, MMDA General Manager Jojo Garcia said that the footbridge is not meant for everyone.
It was constructed for those who are "healthy," and and can cross the "deadly" EDSA highway.
He added, "Even PWDs, senior [citizens] cannot cross EDSA."
According to the website of the Philippine News Agency, the footbridge, which will be completed on November 15, has a budget of PHP10 million.
MMDA is currently looking for additional funds so an escalator can be installed.