There is a new celebrity squad in town.
Actresses Kathryn Bernardo and Ria Atayde and spoken word artist Juan Miguel Severo recently got matching piercings in a tattoo shop.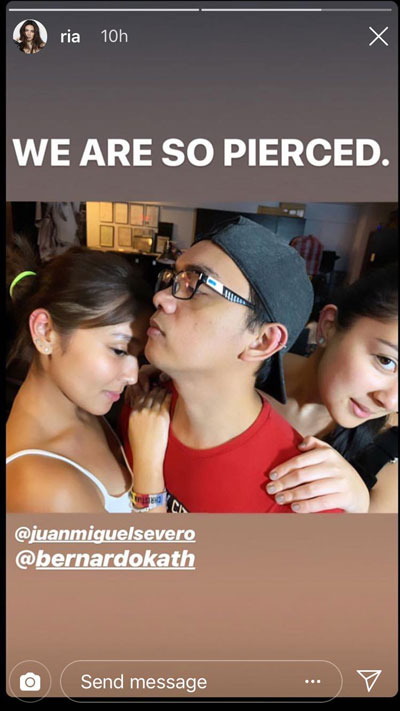 The Kapamilya stars shared some highlights of this friendship milestone through their respective Instagram Stories.
Kathryn captured Juan Miguel and Ria getting their piercings.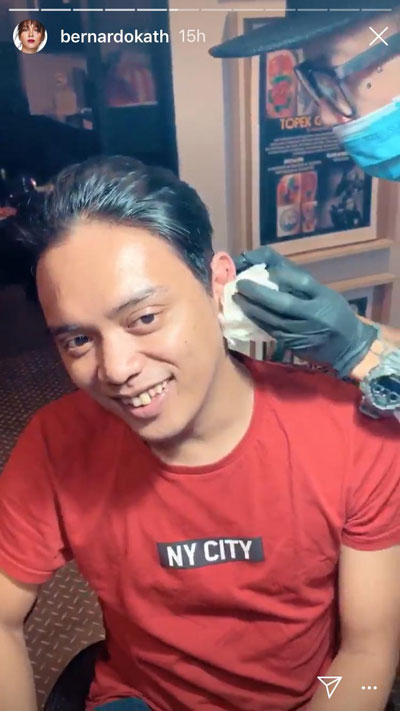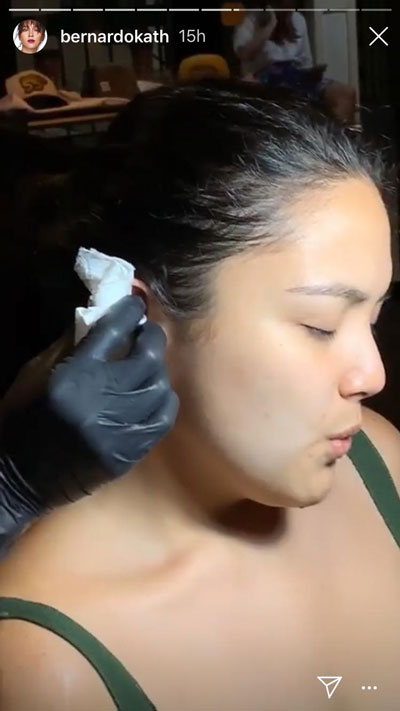 Juan Miguel then quipped in his own post, "Si @bernardokath yung friend mong aliw na aliw na makita kang nasasaktan @ria."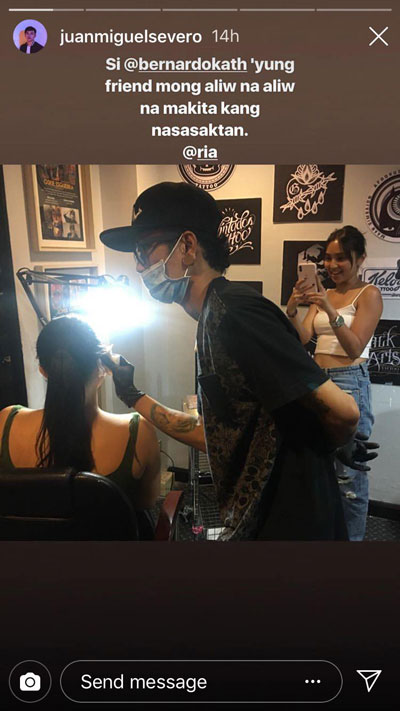 When it was Kathryn's turn to get her piercing, Juan Miguel captioned his post, "Si @bernardokath pala habang nasasaktan mas humihigpit ang kapit. Churrrr"
Kathryn reposted this in her own Instagram Stories and captioned, "My tangi for tonight."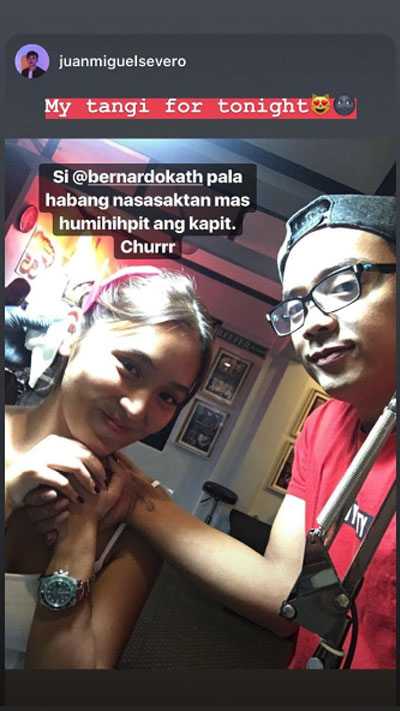 Then in good humor, the spoken word artist did not forget to reassure Kathryn's boyfriend Daniel Padilla what the young actress meant by "tangi," or "one and only" in English.
He wrote, "dj (Daniel's nickname) pare tol tsong dude bro walang selosan mehn i like men"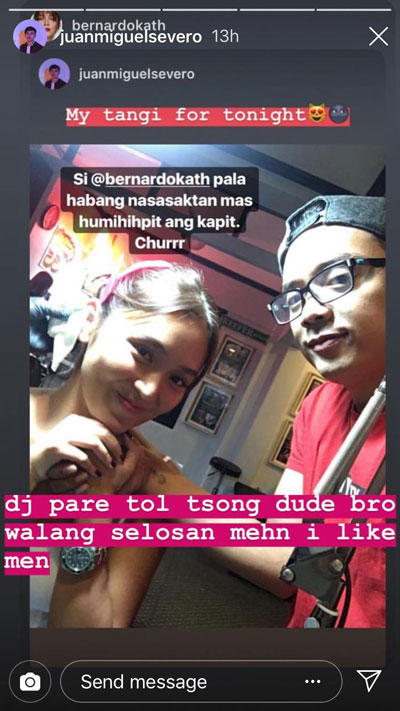 UNEXPECTED FRIENDSHIP
Thanks to the 2018 blockbuster film The Hows of Us, Kathryn, Ria, and Juan Miguel formed a tight friendship.
The three stars played best friends in the film, and this on-screen friendship transitioned off-screen.
As Kathryn put it in one of her Instagram posts with Ria early this year, "I totally get this now, 'unexpected friendships are the best ones.'"
Before getting their ears pierced, Juan Miguel gifted Kathryn and Ria a copy of two books that touched his life.
He wrote, "I was a naive 17-year-old when my SocSci 1 prof (Hello, Miss Chey Billedo!) read these books to our class on the last day of the semester.
"Together these books changed how I viewed relationships, my sense of self, and the search for fulfillment. And because I love you two, it's time I passed these onto you. I hope they touch you as they did me.
"Roll away, ladies."