Iya Villania and Drew Arellano are celebrating Baby Leon's first birthday today, August 19.
The couple, along with their eldest son, Primo, greeted their bunso a happy birthday early this morning.
Drew uploaded on Instagram a videod of Primo singing the "Happy Birthday Song."
Primo also gave his baby brother a hug and a kiss on the cheek.
Drew wrote in his caption: "Happy 1st bday to our roaring Leon! [kiss emoji]"
Iya's Instagram stories showed Primo looking very excited over the lion-themed birthday cake of his baby brother.
The first to greet Baby Leon among Iya and Drew's celebrity friends were Ryan Agoncillo, Adrian Alandy, Sam YG, and Angelika dela Cruz.
Unang Hirit host Lyn Ching and actress Valerie Concepcion found the cute moment between Primo and Baby Leon too adorable.
Lyn wrote, "Sobrang cute ano beh!"
Valerie threw in, "Awwwww... Kyoooooooot! [heart eyes emoji] Happy Birthday, Leon! [kiss emoji] xx"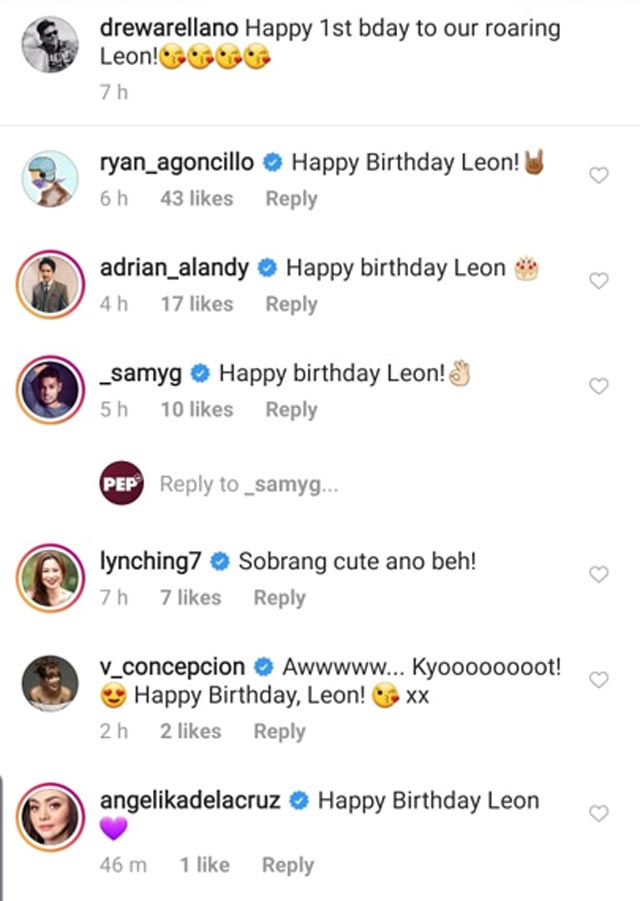 Iya also updated her Instagram Stories on the eve of Baby Leon's first birthday.
The series of photos captured Baby Leon's not-so-happy mood.
Iya wrote in one video, "He's not happy about turning 1 tmrw [confused face and laughing emoji]"
Nonetheless, Iya still found her son's "gigil" face adorable.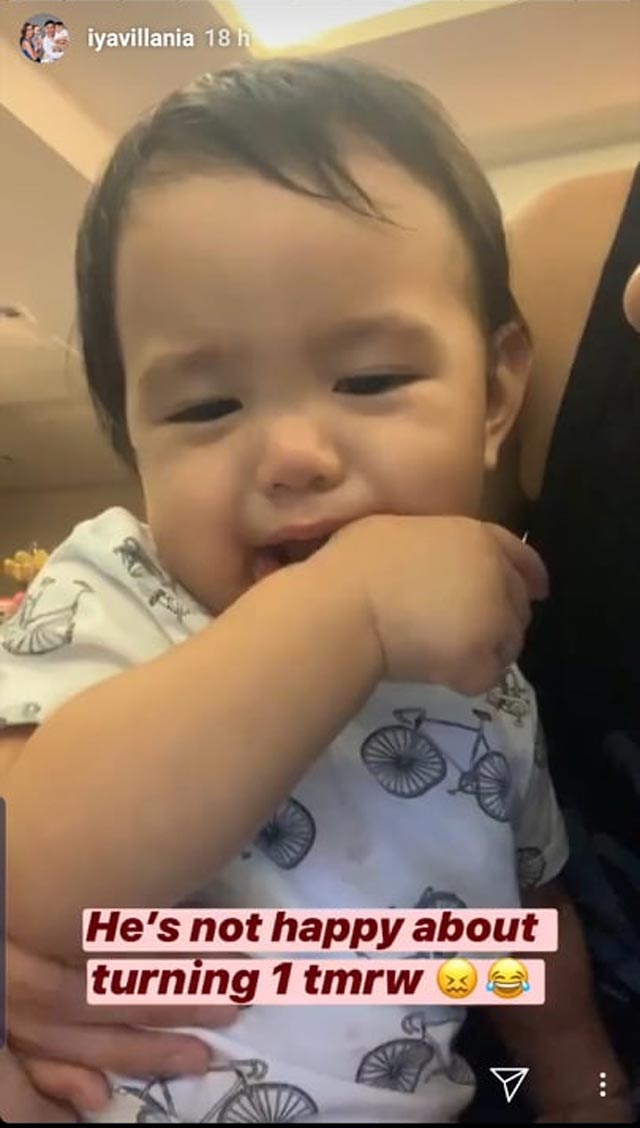 Iya and Drew got married in January 2014.
The couple's first-born son, Primo, will be celebrating his 3rd birthday on August 30.