Time seems to have slowed down for Anne Curtis, who has been on maternity leave since December 23, 2019.
The Kapamilya host-actress is now 35 weeks pregnant, and has been enjoying a more relaxed life in Melbourne, the popular city in Victoria, Australia.
Browsing through her social-media feeds, the beach seems to be her favorite hangout.
Here's her most recent "beach day" with mom Carmen Ojales.
Flaunting her baby bump clad in a two-piece swimsuit, she exclaimed, "Living my best maternity leave life."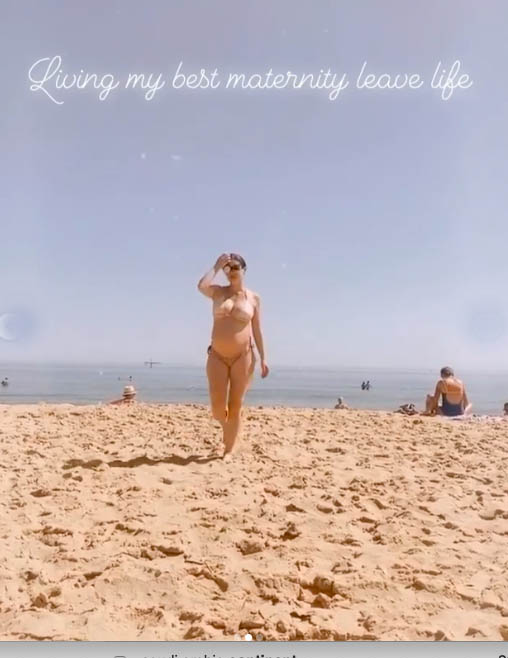 She has also been spending a lot of time in the kitchen.
Here's a video of her preparing chicken snitzel, which is essentially chicken breast coated in a zesty lemon breading.
"Salad time" with her brother Thomas James!
The pregnant celebrity is in love with fresh sourdough bread.
In one of her Instagram Stories, she remarked, "I can eat it every day, and I have been eating it every day."
As to her preparations for the arrival of her baby, she recently crossed off an item on her things-to-do list: Washing the baby clothes of "bubba" (how she calls her baby girl).
In between, she grabbed the chance of meeting up with an old friend.
Her caption read, "Was so nice to reconnect with an old friend I went to primary school with from Prep until Grade 6, when I left for the Philippines... Was lovely to have a quick catch up after soooooo long and finally meet your boys @gmullarvey See you again soon xx."
Anne and husband Erwan Heussaff expect to welcome their firstborn sometime in March 2020.