Miss Universe Philippines 2022 Celeste Cortesi and Miss Universe PH Tourism 2022 Michelle Dee proudly credit their moms for their success and accomplishments.
The two beauty queens met the press at the PLDT Home meet-and-greet virtual press conference, May 6, 2022, together with fellow winners: Miss Universe PH Charity 2022 Pauline Amelinckx, first runner-up Annabelle McDonnell, and second runner-up Katrina Llegado.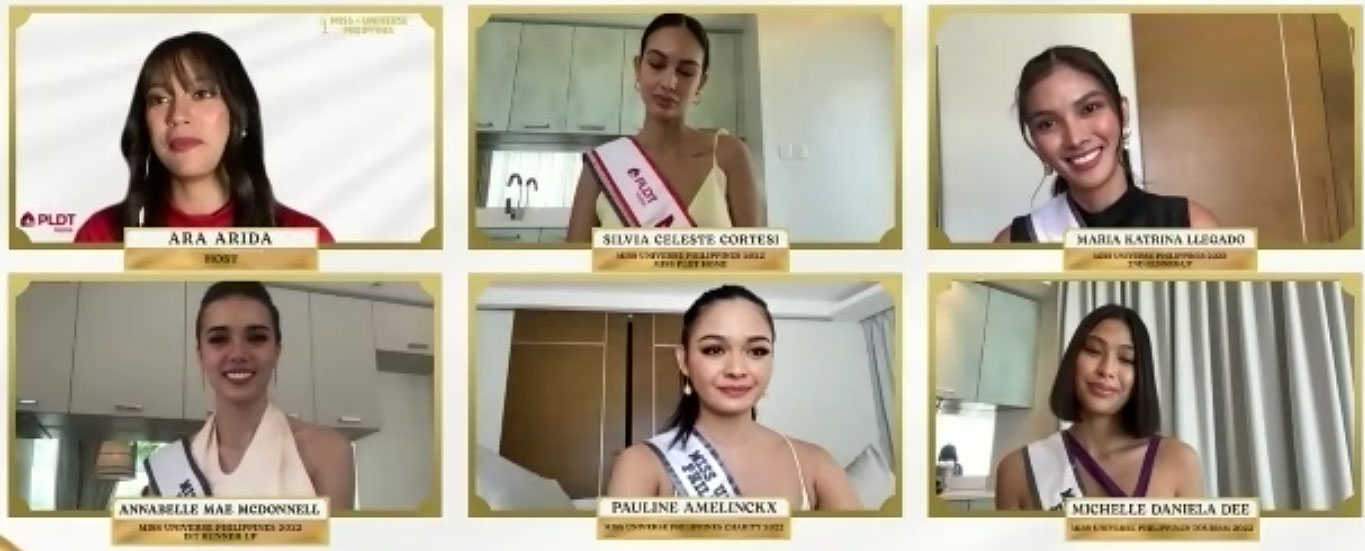 CELESTE ON HER MOM: "
the most important person in my life."
With Mother's Day happening tthis Sunday, May 8, Celeste, who is also Miss PLDT Home, was asked at the presscon how important her mom has been in her life.
The Filipino-Italian beauty queen said, "My mother is the most important person in my life. I've been away from her almost three years, and being able to connect to her is very important to me."
Her mom is Maria Luisa Rabimbi, a Filipina from Bicol.
In the two question-and-answer segments of the recently concluded Miss Universe Philippines 2022 pageant where she triumphed over 30 pageant hopefuls, Celeste emphasized the positive influence of her mom on her.
In the first round of the Q&A, Celeste said it was her mom who taught her to be grateful to the people around her.
In the final Q&A segment, Celeste was asked what she would do if she could stop time for a day.
The Filipino-Italian beauty queen answered she would spend it with her family, especially her mom whom Celeste said in tears she missed and loved a lot.
Celeste's family lives in Italy,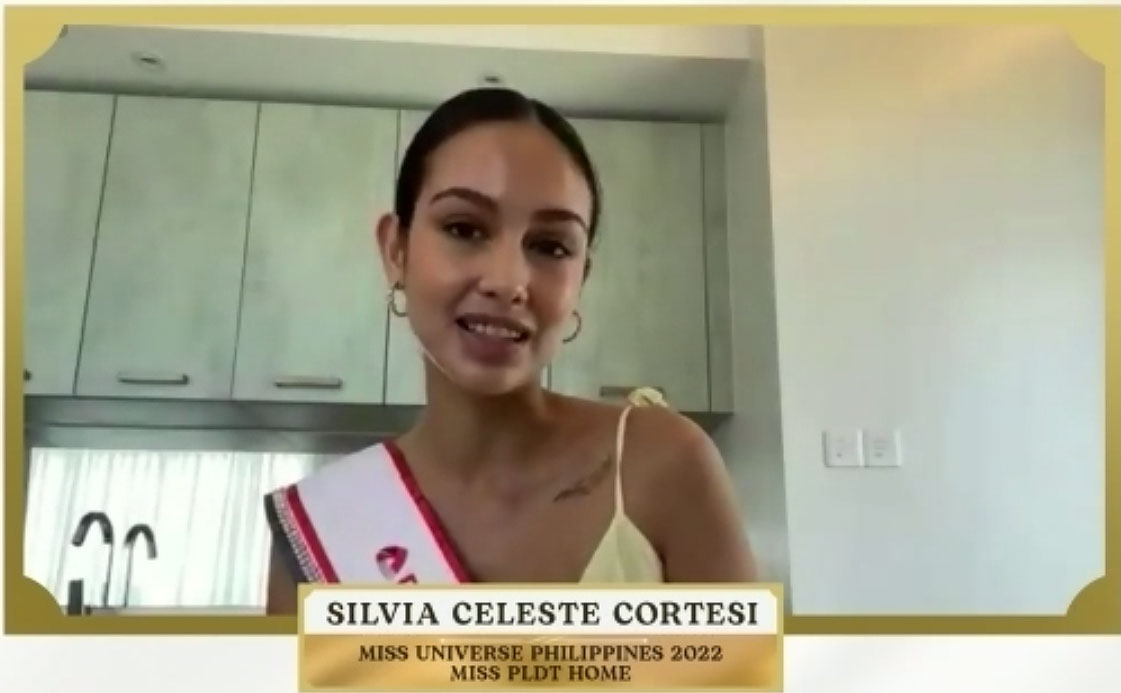 At the PLDT event, Celeste again expressed her love for her mom: "This coming weekend is Mother's Day, and I can be just grateful for everything she's done for me.
"She's been so supportive during this journey for Miss Universe Philippines that I can just only say thank you to her.
"She's been doing many sacrifices for me, my sister, and my whole family in the past.
"Now, I just kind of want to give back to her in the best way I can.
"That's why when they ask me my final question during the coronation night, the first thing I thought was really my mother, 'cause she's really the most important.
"And whatever I do, every single action I do, especially here in the Philippines, I really do it for her.
"So, I can just be grateful for having her in my life."