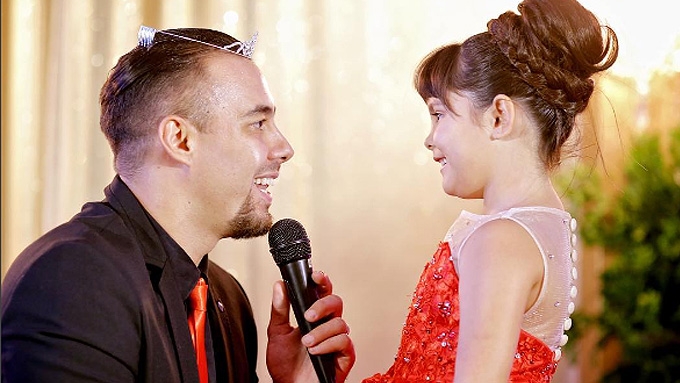 ---
An emotional highlight during Kendra Kramer's grand royal birthday ball was a moment between her and her daddy Doug Kramer.
IN PHOTOS: Kendra Kramer to Daddy Doug: "I may find my prince someday, but you will always be my King."
Doug spoke to Kendra eye-to-eye as he presented his gift, a gem-studded K which he called a promise ring.
Engraved inside the band: P M ♥ K 6/16, which stands for "Papa Mama loves Kendra June 20016."
On Instagram, Daddy Doug posted his full message for Kendra:
"Pls remember to stay obedient, to love God, and to never easily give away your love to just anyone.
"Remember how your family loves you. But most especially remember how I treat you, the time I give you, how I respect you as a lady, how I encourage to build your relationship with God, and how much I unconditionally love you.
"You deserve nothing but the best. Happy birthday Kendra!"