If you're a busy parent, quality time with your kids matters.
It's not really about the amount of time you spend with them, but making the most out of it, making every minute count.
How?
By coming up with creative ideas to bond, have fun with your kids, and teach them new things all at the same time.
Gladys Reyes once said, "Yung pagiging nanay yung pinaka-career na kina-career ko…"
To further explain what she meant, here she is and her chikitings Christophe, Quisha, and Grant playing with a "home-made board game" they created.
Bianca Gonzalez-Intal, for her part, lets Baby Lucia play with "DIY" toys.
On Instagram, she wrote, "We collected our used drinking bottles, bought coloring, and made rainbow colored toys!
"She likes shaking them, rolling them on the floor, crushing them for the plastic sound, and we use it to teach her different colors...and so far, panalo naman!"
Rica Peralejo-Bonifacio encourages her son Philip to do what he wants, and not to focus on the hurdles.
She does not pressure him either to do things he has yet to learn.
Bettina Carlos's bonding moments with daughter Gummy usually happen in their kitchen.
At four, the young pretty lady can already bake and make her mom feel better.
Pia Guanio-Mago teaches her four-year-old daughter Scarlet the value of entrepreneurship.
And if you have time for an educational tour, bring your kid/s to Mind Museum, which features 250 interactive exhibits through five interconnected stories of atom, Earth, life, universe, and technology.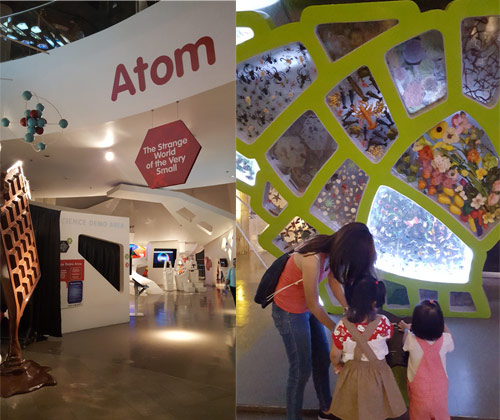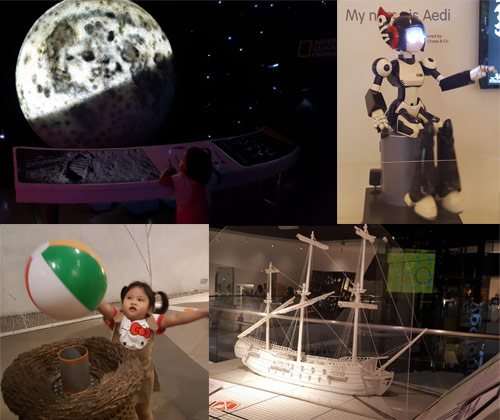 For a limited time, there will be a traveling exhibit called "Dino Play: Explore the mind-blowing world of Dinosaurs," where kids can visit these stops: Dino Dig, Dino Lab, Dino Den, and Dino Fun.