Pets bring out the nurturing side of children, teaching them to become responsible.
But before giving your kid a pet, you have to train him/ her—for example, simple things like how to stroke a puppy or how to pick up a cat.
Better yet, since kids, especially toddlers, do not have the maturity to control their aggressive and angry impulses, they should be monitored closely.
Here are ways mommies can introduce animals to their little ones.
1. Stuffed toys.
These cuddly animals do not only teach kids the basics of caring, but also boost their social skills.
Cat lover Jennica Garcia got a cat stuffed toy for Baby Mori.
2. Coloring books and pop-up cards
Kristine Hermosa recently received these animal-inspired 3D coloring books for her kids, courtesy of Smartoys.
3. Books
Bianca Gonzalez-Intal makes sure Baby Lucia's mini-library has books on animals.
4. Movies
Currently showing is The Secret Life of Pets, an American 3D computer-animated adventure comedy film, which, according to Wikipedia, is the highest-grossing non-Disney original animated film in box office history.
Its eight characters (L-R) Snowball, Sphynx, Max, Duke, Buddy, Chloe, Croc, and Sweetpea are presently the featured toys of McDo Happy Meal.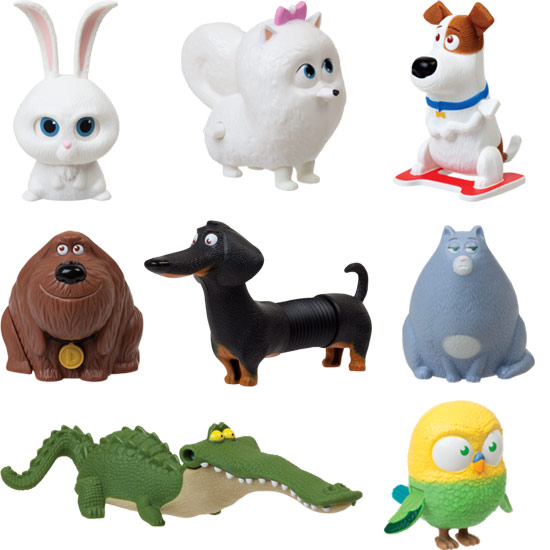 5. Zoo
Here's Andi Manzano introducing Olivia to a llama in Shanghai Zoo.
Locally, there's the Avilon Zoo in Rizal where Cheska Garcia-Kramer was recently spotted with Gavin and an Orangutan.
There's also Zoobic Safari in Subic and Paradizoo in Tagaytay.
6. Encourage them to be friendly to animals.
Scarlet Snow is friends with a dog and even a millipede.