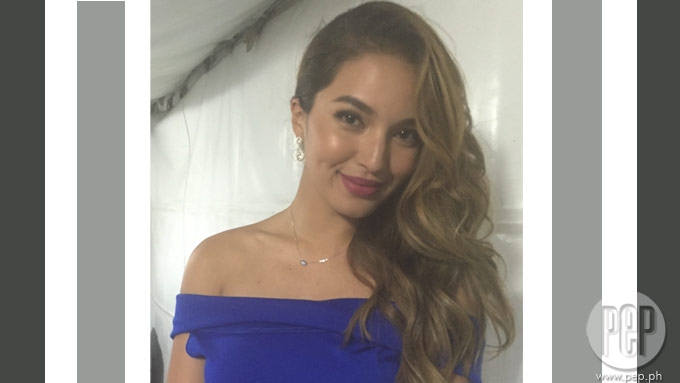 IMAGE Kaye Koo
---
Sarah Lahbati is currently locked in an ongoing healthy discussion with partner Richard Gutierrez on biking.

She is hoping the odds will be in her favor because it involves their three-year-old Zion.
"Si Richard actually wants him to learn as early as five, six, and enroll him into bike schools. And I am not one hundred percent okay with that yet because that's too young for me."

But she is not totally closing the door on Zion ever riding motorbikes "as long as he knows how to properly use it."
Sarah's other conditions: "As long as he is responsible, not a risk taker, he can, I'm okay."

We all know from social media that Richard is into big bikes. How does she find her boyfriend's hobby?
The actress says, "I ride the bike with him, either the Ducati or KTM.
"When I am in the mood, I join him for a breakfast ride, that's my way of slowly introducing the bike world into my world.
"I don't wanna go on a long adventure and then regret it. I'm adventurous and I'm up for traveling, so I am doing it slowly but surely.
"And I look forward to traveling with the bike one day."

It's not like bikes are a strange sight to Sarah.
In fact, "I've always seen bikes as bad-ass especially when I see a woman ride a bike. I feel she is so cool and bad-ass.
"And in Morocco and in Geneva, so many women ride bikes. I've seen a couple of girls here which is cool so hopefully, one day, I get to do it."

But Sarah knows her limits even when it comes to her dream bike.

"As much as I am an adrenaline junkie, I would go for an adventure bike that would bring me to nice, far, beautiful places rather than a sports bike because I don't wanna risk my life.
ADVERTISEMENT - CONTINUE READING BELOW
"I'm a mother siguro, if I wasn't a mother, I would get a sports bike."

What's the longest she's traveled over land"
"Eight hours," she replies.
"In a van, because we couldn't fly for some reason, and I fell asleep because I'm a light sleeper."

Sarah recently attended the last leg of the Shell Bike Fair 2016, which was the culmination of three grand events in Luzon, Visayas, and Mindanao as a way to honor the four-million strong Filipino motorcyle community. The fair was held at the World Trade Center.