Desperate to find his glass case, six-year-old Lucho Agoncillo created a Lost and Found poster.
The son of Judy Ann Santos and Ryan Agoncillo wrote, "Have you seen this glass case? If so, please report it to Lucho/Ate immediately :)"
The adorable kid will give a reward of twenty pesos to the person who will find his glass case.
Juday got so amused by her son's poster that she put it out on Instagram.
Her caption: "Naku! Asan na ba yang ray band na yan? Bagong banda kaya ito? kelangang makita ito agad! Sa malamang sa pitaka ko manggagaling ang reward na 20 pesos!"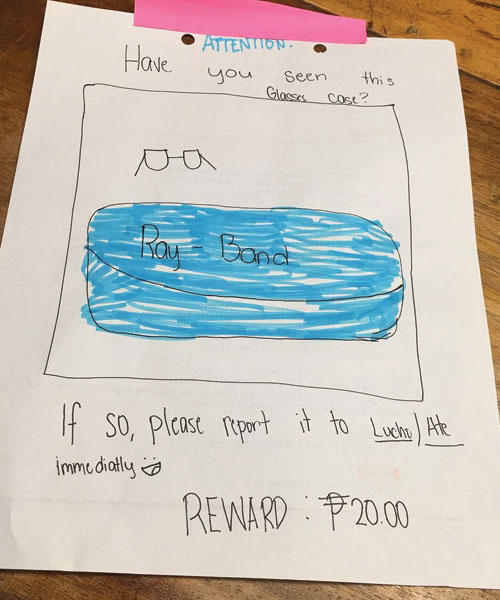 A few minutes later, Juday announced, "May nanalo na ng 20 pesos!!!"
But what made her very happy was, "Hindi manggagaling sa pitaka ko ang reward."
The only son of Juday and Ryan got it from his "little spidey bank."
Who found the glass case?
Judy Ann's helper, whom Lucho described a "great finder," was the lucky recipient of the little boy's reward.