Whenever a toddler cries, parents commonly admonish, "Don't cry" or "Don't be sad" or "Bakit ka umiiyak?" or "Tama na 'yan. Pangit ang umiiyak."
But celebrity mom Bianca Gonzalez cautioned against this attitude.
She shared the gist of an article, "one of the important articles" she had read, which reported that enlightened parents avoid shaming their toddler for crying.
"Parang don't negate the feelings of the baby," the celebrity host expounded.
"Allow her to feel it kasi do'n niya mare-realiize paano niya ma-handle emotions niya if she's allowed to feel it…
"Kasi even if she doesn't talk, she understands, e."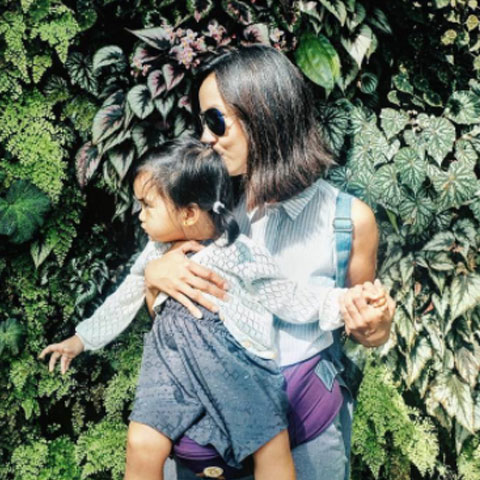 In a 2011 article from CNN, Dr. Debbie Glasser, director of Family Support Services at the Mailman Segal Institute for Early Childhood Studies at Nova Southeastern University, said allowing youngsters to have a go at it when they start bawling help them learn more about their emotions.
Dr. Debbie said, "It's natural to want to protect a child from such feelings.
"But saying 'Don't be' doesn't make a child feel better, and it also can send the message that his emotions aren't valid—that it's not okay to be sad or scared."
According to her, acknowledging that toddlers express themselves by crying helps in their development into empathetic individuals.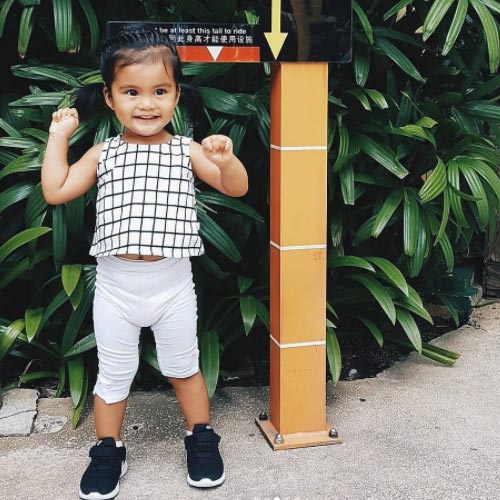 Bianca's daughter Lucia, already a year and nine months old, has crying fits whenever her mom leaves for work.
The first-time mother told PEP.ph (Philippine Entertainment Portal) during a brand event last July 25 in Makati City, "I'm going to go to work 'tapos umiiyak siya, ayaw niya ako umalis."
Bianca said she talks to Lucia to calm her, "'I know, I know you're sad that mommy has to leave, but you know naman I have to go to work right? It's okay, you can play with Ate Imelda, Ate Vilma, Daddy will come home soon.' Mga ganon.
"I try to explain it."
It's a part of her parenting approach, "I try to talk to her talaga...like an adult."