ABS-CBN teen star and MYX VJ Donny Pangilinan is pretty much enjoying his career in showbiz.
It's already been a year since he joined MYX music channel's new generation of VJs and now, the 19-year-old host is embarking on a new journey as a performer and a bankable endorser.
But what's most important for Donny is that both his parents, Maricel Laxa and Anthony Pangilinan, are behind him and guiding him through everything.
"Sobra po," Donny told PEP.ph (Philippine Entertainment Portal) in an exclusive interview last Monday, November 20, at the press launch of his latest endorsement for local clothing brand Oxygen in Pasig City.
Donny was surprised that both his parents was there to attend the event and told PEP, "I didn't even know my dad was gonna be here 'cause he has a lot of work."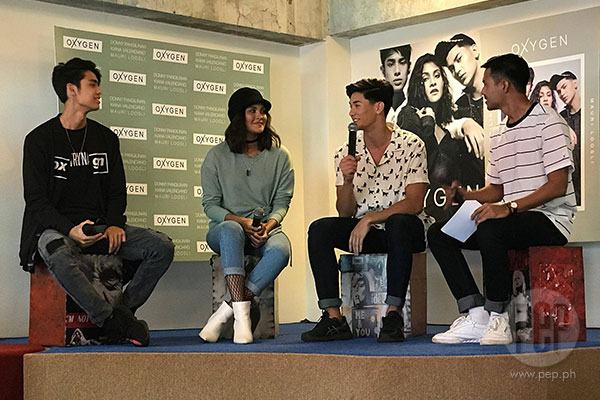 The singer/host expressed how grateful he is to have such supportive parents, who have been giving him life and career advice since he joined the entertainment industry.
Donny said, "I'm just super blessed to have them in my life because lahat ng advice na kailangan ko in my life, I ask them na lang.
"They've been in the industry for so long, they've been in the business to know the ins and outs, how people are, and they just know the exact words to tell me when I'm feeling down or when I need an inspiration."
What's the biggest advice he has received from his parents?
Donny answered, "Number one is to keep your feet on the ground no matter how big you think you're getting. Always remember where you came from.
"Don't forget that God is the center of everything and have fun with what you do.
"Be yourself. That's all you can do."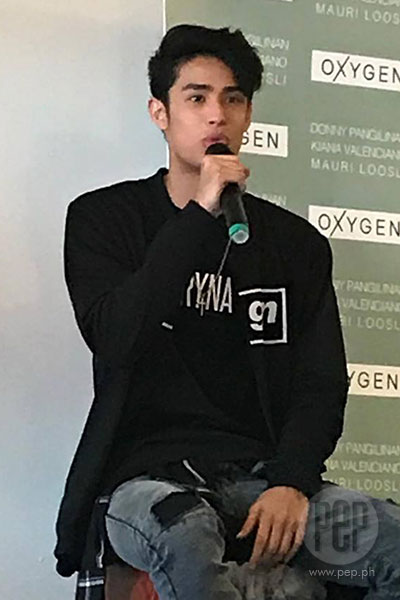 PARENTS AS MANAGERS. Aside from being a mom, Maricel also stands as Star Magic's co-manager of Donny's showbiz career.
PEP.ph asked Donny how Maricel and Anthony manage to draw the line between being a parent and being a manager.
Donny said that "it's like any talent-and-manager relationship."
He admitted, "It's not perfect. Obviously, there are gonna be times na ang hirap kasi minsan may fine line sa parenting and managing, e.
"They're also new to it. They've never had a child who's been... you know, they're the ones managing.
"And then, they have this many mga raket so it's really hard when they just have to focus on parenting or it's really hard when they just have to focus on managing.
"But we're getting there. It's been okay. It's been really fun especially exploring ideas together.
"I love brainstorming with them 'cause we all have a say with what I have to do, so I really like that and I really love working with my family."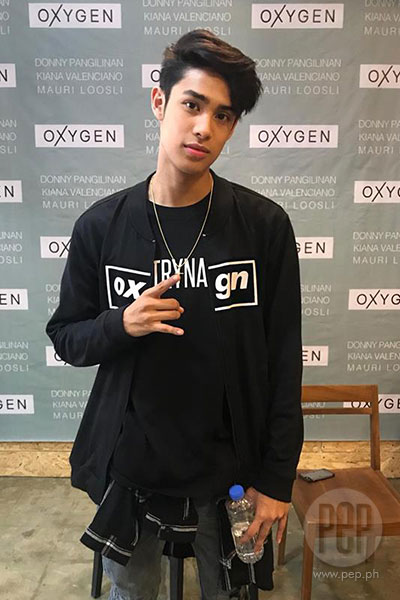 Donny also noted that his parents are strict at times, but he fully understands why they have to be that way.
He related, "Sometimes they're really strict and I get that naman kasi they can't just say yes to everything, 'di ba? I also have to know my limits.
"And there are times we don't get along because of certain things about my career, but I just have to accept that because they know what's best for me.
"And yun nga, they've been in the business for so long so they know how it works."