In celebration of her first month as a newbie mom, Michelle Madrigal gave her Instagram followers a peek into her effortless birthing story.
On October 20, 2017, she welcomed her and fiance Troy Woolfok's Baby Anika Austin in Texas, U.S.A.
In a short clip she posted on November 21, Michelle could be heard narrating, "One month ago, I met my baby girl Anika.
"And fell in love all over again."
She also wrote: "No long caption needed, just pure LOVE. [heart emoji]"
Like any first-time mom, the former actress said she has her share of struggles.
Michelle described her first week with Baby Anika a "roller coaster experience," and motherhood "hasn't been easy."
Michelle wrote on Instagram last October 30, "I am exhausted from all the sleepless nights...Frustrated when I can't seem to understand what she wants every time she cries.
"Worried if I'm giving her enough milk, and somehow depressed when I'm not producing much.
"Sometimes I just cry to let it all out."
But despite all the hardships, her little angel has been teaching her "what UNCONDITIONAL love is."
She thanked her soon-to-husband for his support and for "the push and helping me snap back to my pre-MOM bod."
Weighing at 130 pounds, she hopes to lose ten more pounds "with lean and toned muscle, with bigger [booty], and flat abs."
This photo was taken during Michelle's birthday celebration last November 4.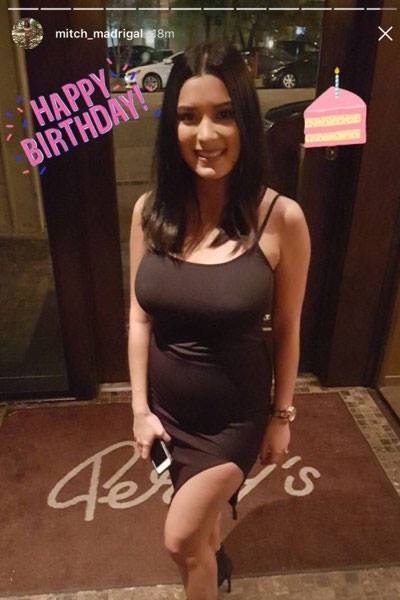 Here's Michelle doing her post-partum workout that includes running, crunches, squats, and push-ups.
Motherhood suits her well!