The netizens are instantly captivated by the charm and cuteness of nine-month-old Jace Lizardo.
Even proud parents Japoy Lizardo and Janice Lagman didn't imagine the attention that their son has been getting from the fans.
Aside from Baby Jace's own Instagram account, which of course is handled by his parents, the little charmer can also be seen in his family's vlog titled The Lizardo Squad on Youtube.
READ: Meet Instagram's newest heartthrob, Baby Jace Lizardo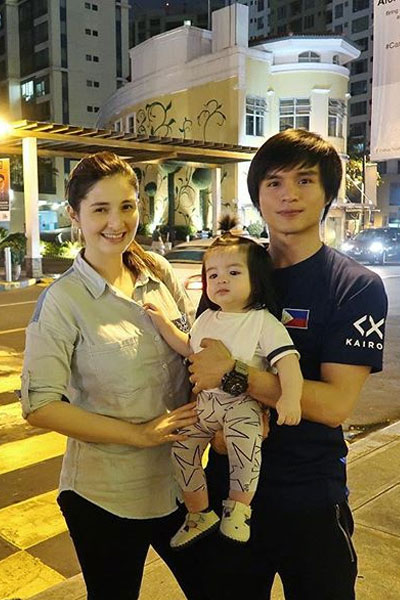 Both of Baby Jace's parents are known Taekwando champions.
Thus, Mommy Janice admitted in an exchange of messages via Instagram Direct that they'd "want him to be a black belt also."
Black Belt signifies "the maturity and proficiency" in this Korean martial art.
She added though, "but if he doesn't want to be competitive, it's okay.
"Whatever he wants, we'll support him."
Aside from being a black belter, Mommy Janice revealed, "Daddy Japoy's dream for him is to become an NBA player someday."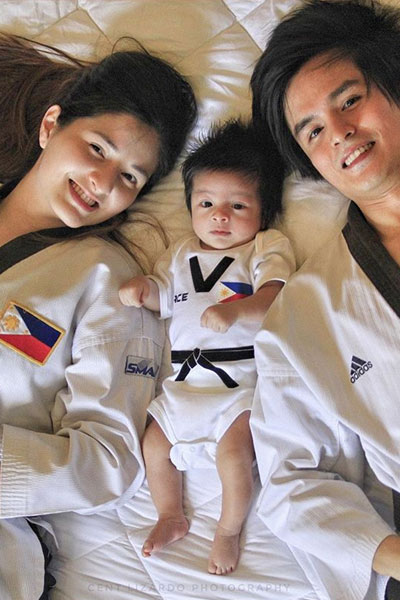 Asked about Baby Jace's cutest antics at nine months, his proud mom gleefully said, "When he smiles, he squints, claps his hands, dances..."
His reaction is also priceless each time he sees his favorites "Mickey Mouse and Jollibee."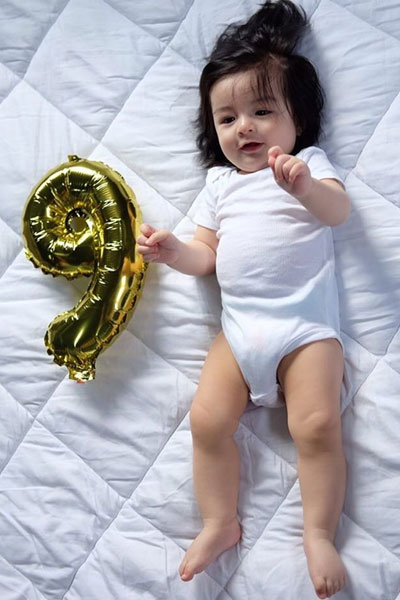 According to the University of the Philippines Taekwando Poomsae coach, Baby Jace inherited her "malambing and always happy" attitude.
Meanwhile, "his kulit and very active" side came from Daddy Japoy.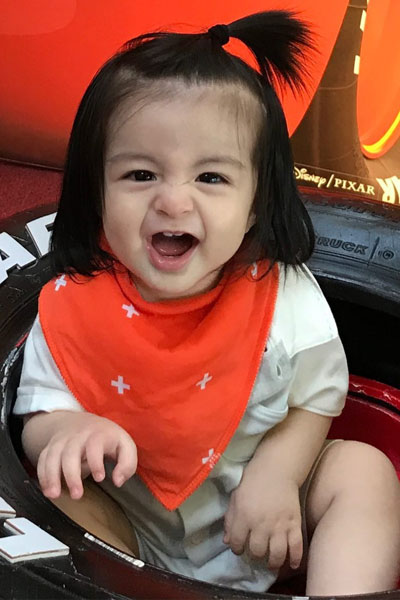 Like any mother, Mommy Janice "would really give up every thing for Jace" and is ready for the "sacrifices they [moms] really do for their babies."
Just before the chat came to an end, she proudly said, "I love being his mother!"