Six "exhausting" days after giving birth, Bangs Garcia was finally discharged from Royal Berkshire Hospital in England, United Kingdom.
The actress welcomed her healthy baby Amelia last December 5, 2017.
And she could not have endured all the pain without Lloydi Birchmore, the "best husband ever," who has been "extremely supportive all the way."
In a short chat with PEP.ph (Philippine Entertainment Portal) last December 6, the first-time momma lauded Lloydi.
Bangs recounted, "He was holding my hand in every contraction I had and took all the painful squeezing each time.
"I even accidentally scratched his face and bled. Lol!"
She continued, "Then he put me in the bath and sat on the toilet and talked to me trying to ease the pain, and even did the breathing exercises with me until we got in the car on the way to the hospital.
"It's funny that whenever he tried to remind me with the proper breathing, his breathing was sometimes much stronger than mine like as if he really felt my pain.
"And like me, he never got to sleep so it was as if he gave birth too."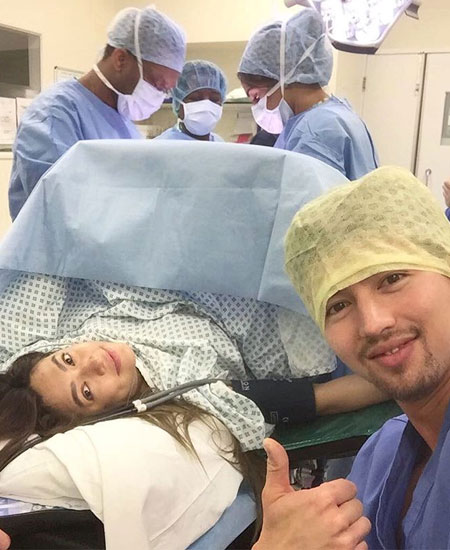 According to Bangs, her strong regular contractions started on the evening of December 3, but it was only after five hours, dawn of December 4, that the couple decided to rush to the Midwives Led Unit of Royal Berkshire.
The 30-year-old celebrity mom said, "Five hours labor at home coz we are going to be just sent home if I'm not yet dilated—it's how it is in UK so I made sure and tried to bear the pain in our hot bath with proper breathing exercises and music for distraction whilst Lloyd was supporting me."
When asked to describe the feeling, Bangs said that it was the kind of "pain that I never knew existed."
Her preparations also came in handy at that moment.
Bangs said, "[I] always move around—I had long walks, I did squats, and I danced."
She had hoped for a normal delivery, "but then some things are not meant to be."
Part of Bangs's Instagram post last December 6 read, "I had to accept the situation and adjusted to it (anything that's best for our baby Amelia really).
"We tried our best though to have a normal delivery and waited the entire day to get fully dilated, but here we are in this photo on 5 Dec at 5 am having my emergency C-Section."
Her labor went on for 20 minutes.
Baby Amelia weighed 7.8 lbs when she was born.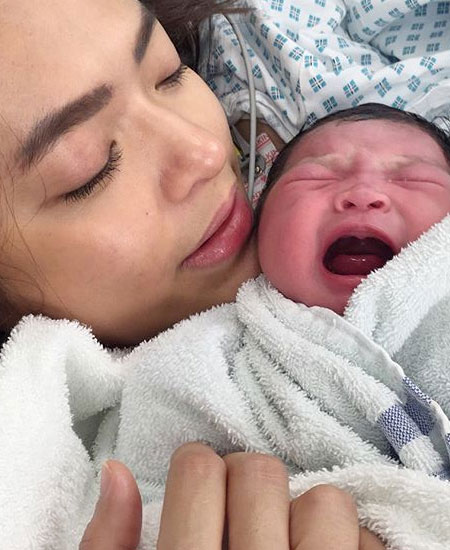 The moment she first laid her eyes on Baby Amelia, she "literally cried."
Bangs told PEP.ph, "It was overwhelming with joy.
"It felt ecstatic hearing her cry and seeing her out of my womb after all the struggles."
The actress' most recent post was a photo of her sleeping baby.
She wrote, "I'm so in love with you..."