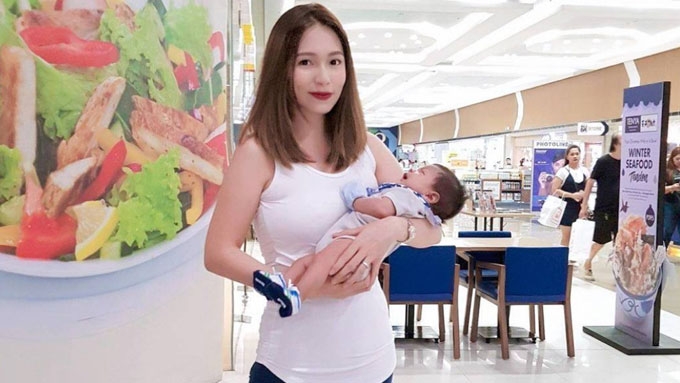 IMAGE @regineangeles on Instagram
---
Three months after giving birth to Baby Alesso, Regine Angeles revealed her first frightening experience as a first-time mom.
It happened in October, when her son was only two weeks old.
On Instagram, she recalled, "There were red-orangey like crystals inside his diaper. A sign of dehydration.
"Turns out I wasn't producing enough milk. His weight dropped."
Naturally, she panicked.
"I was crying. Imagine the horror of being a first-time mom and knowing that you're not providing enough for the needs of your child.
"Ay, grabe iyak ko, pang-teleserye!"
But she insisted on feeding Alesso with breast milk.
Luckily, she and husband Van Victor Leano found a milk donor for a week, while she worked on increasing her milk supply with some help from a lactation consultant and lactation capsules.
Looking at Regine's latest picture of Alesso, he is a healthy and happy baby, who turned three months last January 2.
Lesson learned from her true story: Do not easily give up.
Make sure you have a strong support system. 
And if you need breast milk donors, there are Facebook pages with active members who are more than willing to donate.