Saab Magalona and husband Jim Bacarro can't wait to meet their twins—a boy and a girl.
PEP.ph (Philippine Entertainment Portal) caught up with the couple at the baby shower organized by Aprica last Saturday, January 20, in One Rockwell, Makati City.
When asked if they already have names for their son and daughter, the 29-year-old mom-to-be said, "We have some names na naka-shortlist pero we know when we see them which one to pick.
"We're thinking of doing some things to honor our family members, but nothing's set in stone pa."
BACARRO TWINS. Saab and Jim received three wonderful surprises in 2017 starting off with her pregnancy.
Saab admitted that having a baby was not yet part of their plan then.
"We didn't have any plans at all, especially since we got married at a young age.
"We were really thinking of spending time na kaming dalawa lang, and it's been three years since our wedding.
"Actually, our anniversary is on Wednesday, January 24."
The second surprise was when they found out that they were having twins.
Saab recalled, "It happened spontaneously, and it was a great surprise especially parang twice the surprise kasi the pregnancy and then finding out that they were twins.
"So double the excitement, but also, double the anxiety.
"But we're very thankful for the support of our families kasi they really helped us go through all the emotions and the journey.
"Especially, kasi when I first… I mean, I've never taken a pregnancy test before so when I took it, initially I thought it was negative.
"And even if we weren't planning on having a baby, parang it was weird na when I saw negative, I was disappointed. So I feel like it all happened at a perfect time."
The couple's third surprise was finding out that they will be having a boy and a girl.
She said, "Siyempre, the dream is to have a boy and a girl, di ba? Parang, oh my gosh, it's every thing I didn't know I wanted, but I actually did."
Saab noted that when she and her siblings were kids, they used to joke about one of them having twin babies.
"Lagi naming jino-joke yun when we were younger, kasi nga our dad had twin siblings, and we know na it skips a generation, di ba?
"So one of us will have twins, pero we never talked about it as adults. We were just talking about it as kids so nakakatawa lang na… I mean, up to now, I just can't imagine na there are two people inside me.
"And wala lang, I just feel very blessed kasi it's my first pregnancy, and I will already have two."
She will most likely give birth via cesarean section, but she's hoping for the possibility of a normal delivery.
"Tinanong ko kasi what's more suitable for twins, and he said mas safe daw for them kung cesarean.
"Pero we'll see, maybe if they're both… kasi di ba magkaiba yung position, nag-iiba-iba.
"Some twins naman have been born normal, pero ako I'm thinking, I'm kind of 80% sure cesarean.
"I think I'm okay with it, I have no experience at all so I have nothing to compare it to.
"Alam ko 'pag cesarean, you're in and out parang wala kang naramdaman so okay lang."
BABY SHOWER. Check out these snaps from the twins' bookworm-themed baby shower.
The preggy celebrity hopes that their babies will also love reading books as they grow up.
She explained, "Kasi that's how my mom brought me up, and parang books were really my main thing.
"I didn't care about going out or partying that much, which is not a bad thing to do that pero parang I was transported to a different world because of all these books that I read.
"And I think it really helps your child to be more creative and imaginative when they open a book.
"I just want them to have the chance to travel the world with all these books."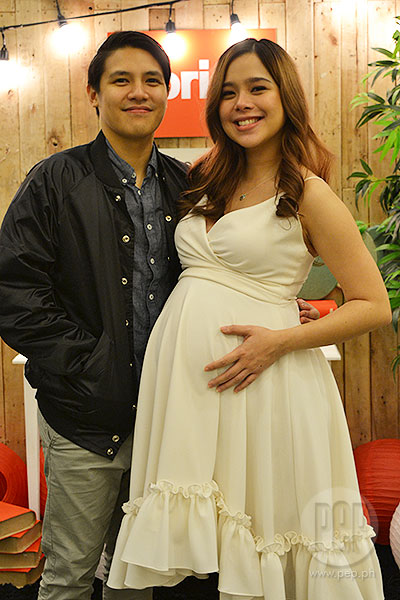 Saab was clad in the white dress she was supposed to wear at her sister Maxene Magalona's beach wedding with Rob Mananquil.
It was designed by Martin Bautista.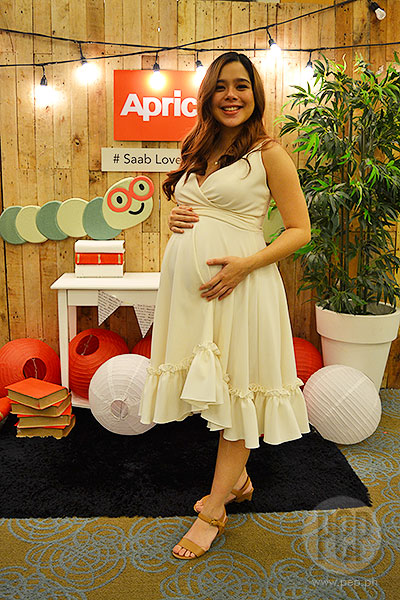 Maxene Magalona and Rob Mananquil fresh from their Boracay wedding...
The two tied the knot last January 11.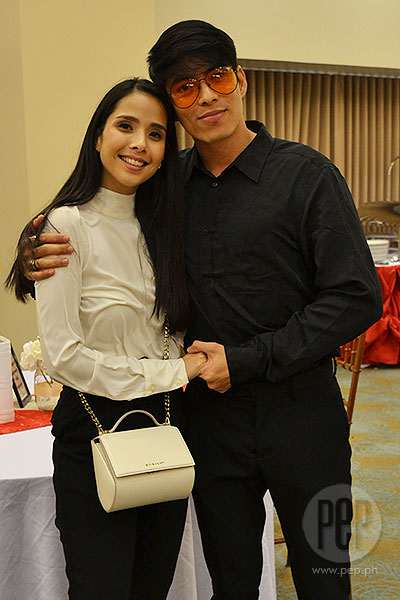 Saab with her Cheats bandmate Candy Gamos and GMA-7 actress Lauren Young.
Candy and Lauren hosted the party and labeled themselves as "BFF1" and "BFF 2."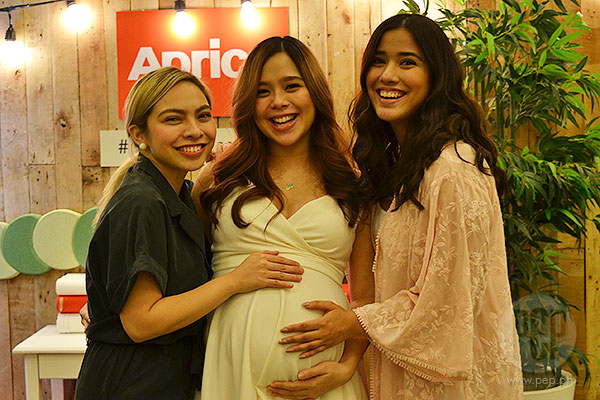 In an Instagram post, Lauren said she enjoyed hosting the intimate event.
She wrote, "Had fun hosting (naks) with @candygamos today!!! We love you Saab and Jim!!! Can't wait to meet the twins #SaabLovesAprica #BacarroBabies"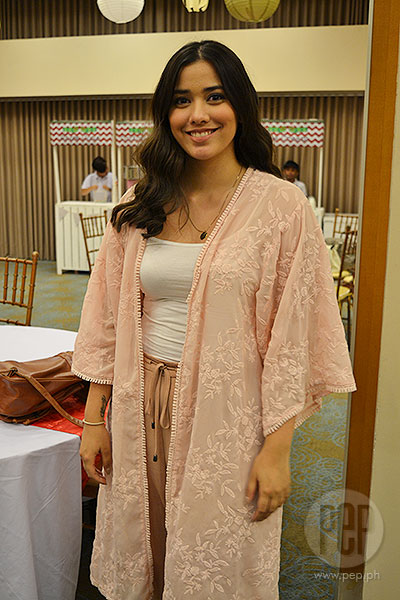 The guests participated in three games. The first one was called "Feed The Daddy."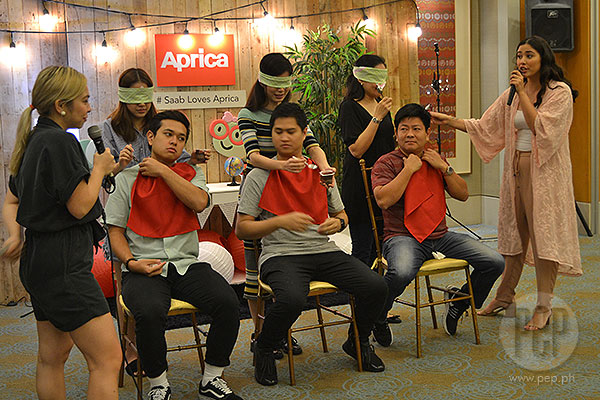 Saab's mom, Pia Magalona, and TAPE Inc.'s Malou Choa-Fagar gamely participated in the second game called "Poop on the Diaper."
The challenge was to quess the chocolate brand which was spread on the diaper.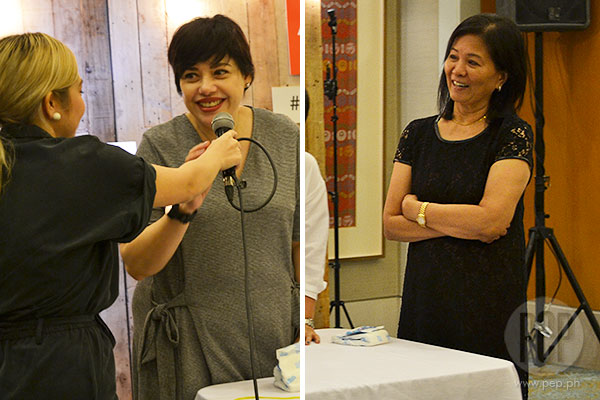 The third game, "Singing Bee," was between Team Magalona and Team Cheats.
Team Magalona was composed of Arkin, Clara, Frank, Nicolo, Maxene, and Rob.
Team Cheats was composed of Candy Gamos (vocals), Manny Tanglao (bass), Ernest Aguila and Mau Torralba (guitars), and Enzo Hermosa (drums).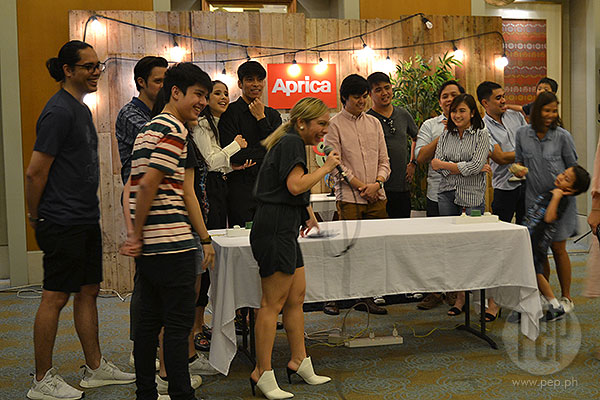 Team Magalona leader Max won the game. One of the highlights was the Kapamilya star's a capella performance of Rihanna's "Umbrella," which she usually sings during mall shows.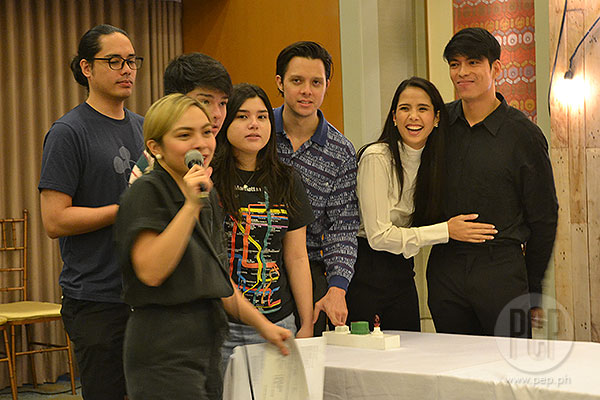 Saab and Jim encouraged their guests to bring books for the library they're building for their twins.
The second daughter of Francis Magalona became emotional with her mom's gifts which include the books You are My Sunshine Book by Jimmie Davis, When I Grow Up Book by "Weird Al" Yankovic, and Learning to Be a Good Friend: A Guidebook for Kids by Christine Adams.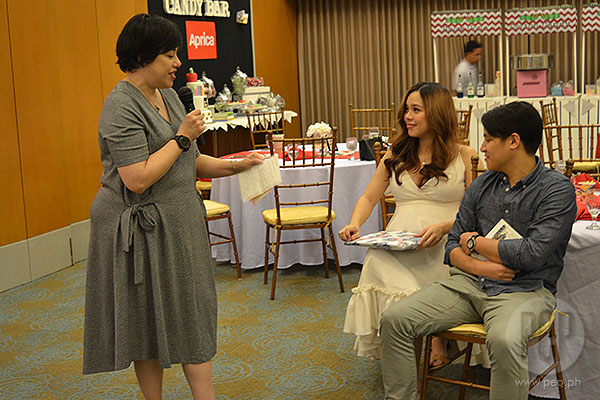 The party ended with Saab and Jim thanking their guests.
Jim said, "Thank you guys for coming, we hope we can see you and the babies can see you more often and hindi sana ito yung last na involved kayo.
"Thank you for you, you're all so generous, for your time, for the gifts."
For her part, Saab asked her mom, sisters, and friends to visit her.
"Please, I'm so lonely there."