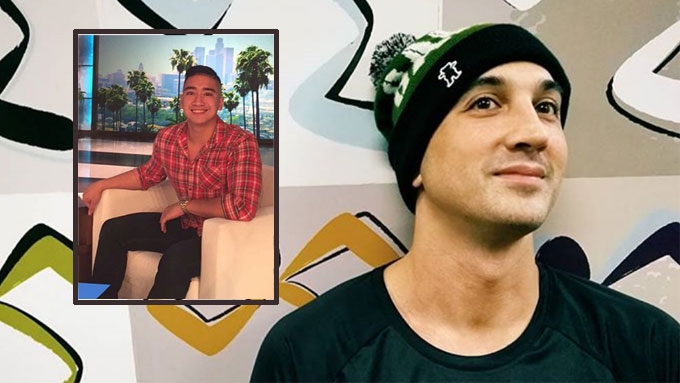 IMAGE @kcmontero on Instagram
---
KC Montero and Heaven Arespacochaga have kept in touch with each other after the host/actor and the latter's mom Geneva Cruz parted ways almost a decade ago.
In fact, last December, during KC's recent trip to U.S., the two had some sort of bonding together.
During the media rounds of his show Worst Vacation Ever, KC told PEP.ph (Philippine Entertainment Portal) in an exclusive interview, "I'm still in touch. I saw him in Los Angeles when I was there just this last break.
"We had dinner, hang out a little bit, you know."
Of course, their relationship now is no longer as it used to be.
In KC's own words, "not as close as before," but, according to him, he will always be a father figure to Heaven.
KC said, "We all have our own lives now. But you know, If ever he needs me, he just messages me, and I give him advice on what bitcoins to buy, and he shows me pictures of him doing jiu-jitsu, and I tell him some moves to do when he's wrestling people, like, sports advice, etc."
He's also proud of Heaven's drumming skills. The 21-year-old celebrity kid is the son of drummer Paco Arespacochaga.
KC continued, "He's got his own life now. And I'm happy seeing him okay."
The last TV appearance of the two was in 2014.
In an interview with the defunct showbiz talk show Startalk, Heaven described KC as "parang tatay at kapatid ko siya."
His mom and KC were married for six years.
He added, "Siya nag-alaga sa akin nung bata-bata pa ako."
In March 2015, KC posted this sweet birthday message for Heaven.
"...Happy birthday to this not so lil guy anymore @heavenarespacochaga...
"You've come a long way and I couldn't be more proud of you.
ADVERTISEMENT - CONTINUE READING BELOW
"Through all the drama, you've managed to become a well-rounded, grounded, smart, and loving person (candy bar incident not included)...
"I don't know anyone who could have persevered the way you have.
"Happy Birthday kiddo, we love you."