Despite her share of struggles, Bangs Garcia is having a blast going through her motherhood journey.
The former actress sees everyday as an opportunity to discover new things.
In an exchange of messages online, Bangs told PEP.ph (Philippine Entertainment Portal), "I've learned that there are a lot of things that will change once you become a mother
"Automatically, you will be a morning person.
"No need for an alarm clock anymore, you will be alert more than ever.
"All your senses will be heightened. You will often find yourself multitasking, and you'll learn to eat and shower very quickly just to attend to your baby's needs."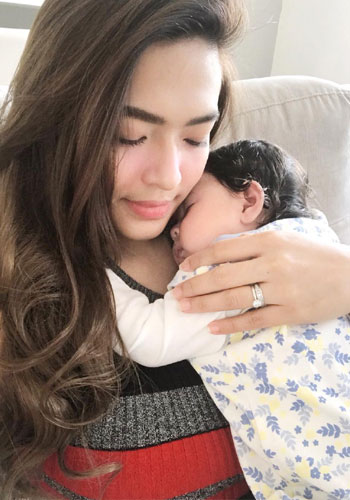 Thanks to her adorable girl Amelia Garcia Birchmore, the hot momma happily declared, "I truly understand what UNCONDITIONAL LOVE is.
"I also started deeply appreciating my mom more [I already started having realizations when I was still pregnant], all the struggles and sacrifices a mother goes through for her child are invaluable."
She emphasized, "It's all about selflessness, putting someone else's happiness and well-being ahead of your own."
Bangs and her husband Lloydi Birchmore welcomed their firstborn last December 5, 2017, in England, United Kingdom.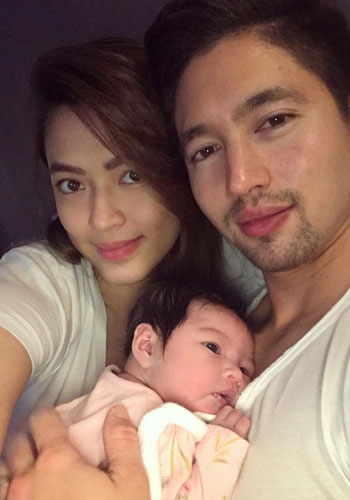 PROUD MAMA. Three months since the 30-year-old celebrity mom gave birth, they noticed how "bright, sociable and inquisitive" their daughter is.
Enumerating her daughter's milestones, Bangs said Baby Amelia is a "very healthy, strong, and clever girl."
The proud mom wrote, "She's been very alert already at 10 days old, she started smiling at 5 days old, started chuckling at 11 weeks old, started lifting her head and cooing in less than a month.
"She has very strong grips, she's got very strong legs—she could hold them standing for more than 20 seconds (with our support, of course), she prefers sitting upright with us on the couch than lying down, so she could watch TV and observe everything we are doing.
"She loves smiling and listening to my music, and she loves it when I sing and dance for her."
The first-time mom added, "Lloyd and I are very delighted to say that she's been a very good girl so far.
"We could finally sleep for 5-8 hours at a stretch every night."
Ending the interview, she told PEP.ph, "Still so much things ahead of us and we are very excited!"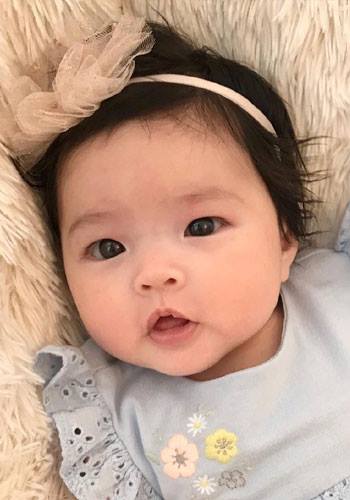 PHOTOS: Bangs Garcia on Instagram