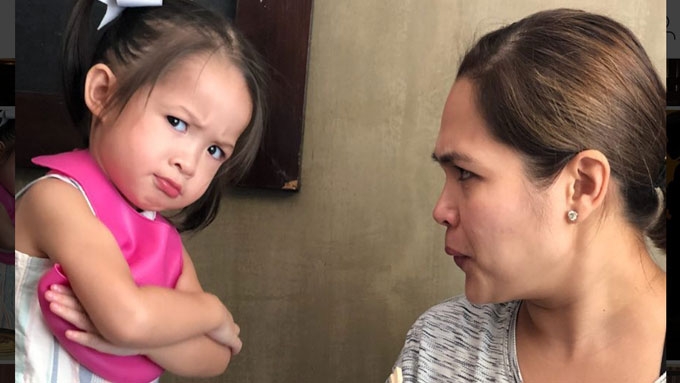 IMAGE @ryan_agoncillo on Instagram
---
Among the common problems of parents is getting their young kids to like food.
Most of the tots do not like vegetables. Some want to do other things while eating. A few are picky eaters.
Ryan Agoncillo and Judy Ann Santos are lucky because, based on the couple's posts on Instagram, their youngest Luna is maganang kumain.
It pays to have a mommy who loves to cook, and encourages her to eat anything she wants.
As in anything? Even cheese rings?
Yup. These ones were bought from Ormocana farmers.
Juday trained her two-year-old daughter to like even the taste of malunggay and spinach noodles.
The adorable baby has the same enthusiasm for a turkey leg...
...and a chicken drumstick.
She also likes fish.
Look, she can eat a bowl of hot soup on her own.
And whether it's ice cream...
...or yogurt, she'd eat both with just as much as gusto.
But her reaction to pizza is simply priceless.
Aside from mouthing "pizza," she dances in delight.