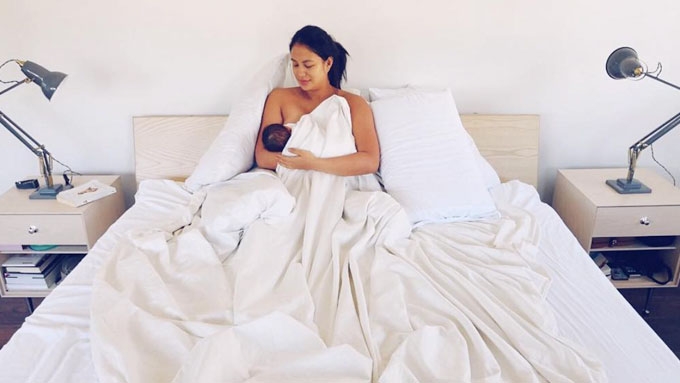 IMAGE @isabelledaza on Instagram
---
Isabelle Daza's latest post on Instagram showed a beautiful mother-and-child moment.
Propped up in bed and covered with a white blanket, the Kapamilya actress was breastfeeding her son.
Belle captioned: "My mum told me that 'the secret to happiness is being grateful for everything you have, not constantly wanting more or what others have.'
"I'm so grateful everyday for this baby boy.
"He is worth the sleepless nights and the weight gain. hehe"
The 30-year-old star, who put on a few pounds, got encouraging words from fellow celebrities.
---
Stories We Are Tracking
---
missizacalzado Belle! I just know you are already an amazing Mom. So happy for you!
iamkarendavila Awww agree!!!! 'Everything of true value, you already have! Everything you ever want, everything you ever need, is right in front of you"
iyavillania Proud of you, belle.
cristallebelo Belle, you are beautiful!!
iamsuperbianca You are doing so well!!!! I was just pure haggard the first two months! You got this.
On Bianca Gonzalez's comment, Belle joked, "Girl, not seen in photo is my haggardness."
Meanwhile, upon seeing her daughter's post, Miss Universe 1969 Gloria Diaz suddenly remembered those nights she was co-sleeping with her children.
She commented, "Enjoy every moment! How I wish I could turn back time! Have belle, ava, and raf in my bedroom again."
Isabelle gave birth via C-section on March 31, 2018.