Bianca Gonzalez-Intal and her husband JC Intal decided to gear up for a second baby in late 2017, after their daughter Lucia turned two years old on October 23.
But the TV host/columnist/blogger got pregnant sooner than expected.
Bianca recalled, "We were like, 'Okay, siguro in a few months, we'll start trying…' So, I was shocked that it happened so fast."
The now soon-to-be second-time celebrity mom talked to PEP.ph (Philippine Entertainment Portal) and SmartParenting.com.ph after her contract signing with Mega-Malunggay at EDSA Shangri-La Hotel on July 10.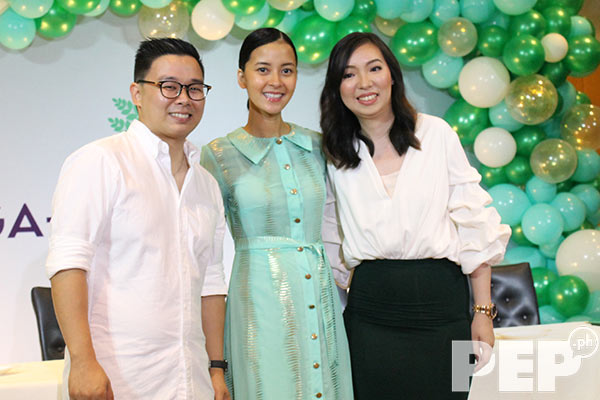 It was in early March when Bianca had a gut feeling that she was pregnant.
"I took iyong home [pregnancy] test lang, like start of March. I wasn't even late [with my period]—iyong parang I just felt na 'I think I'll pee on the strip today' ganyan," Bianca continued, recalling that morning.
She didn't expect that the test results would show two lines, indicating that there was a new bun in the oven.
The celebrity host then woke up her husband and told him the news the same way she announced her first pregnancy nearly three years ago.
"Early morning, I woke him up and just give [the test result] to him…'Tapos hindi pa niya ma-gets [nung una].
"And then iyon, nakita niya 'tapos 'Oh my gosh!'
"We were both so happy!"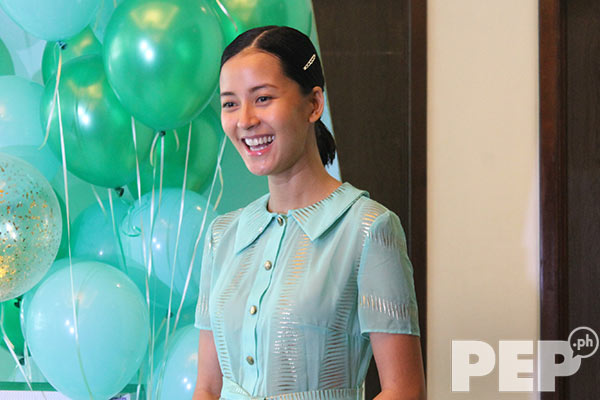 FEELING READY. Before finding out she was pregnant with her second child, Bianca was already psyching herself up with the idea of bearing another child.
During the first two months of 2018, Bianca often found herself accompanied by moms who were on their second pregnancy.
These interactions with them made Bianca slowly realize that she was ready to receive that kind of blessing, too.
The celebrity host-endorser recalled, "I remember [JC and I] went to a wedding, I was beside the wife of Chris Tiu, si Cla. She was super pregnant noon.
"I was beside Mic, [partner] of James Yap, she was pregnant na noon.
"So I was like, parang, 'Puwede na rin ako, ah... Parang ako rin, ready na rin ako.'
"I felt like—me kasi, my siblings, we're three years apart din and [with Lucia and her sibling], they're three years apart din.
"So it's really time and, parang in my head lang, if God wills it, then we'll be pregnant."
Little did Bianca know that she was already pregnant then.
Bianca and JC announced on May 30 that they were expecting their second child.
Both of them posted a short video montage of Lucia talking and kissing Bianca's growing baby bump on their respective Instagram accounts.
The video began with Lucia saying, "Hi, I'm Ate Lucia!"
READ: Bianca Gonzalez and JC Intal expecting second child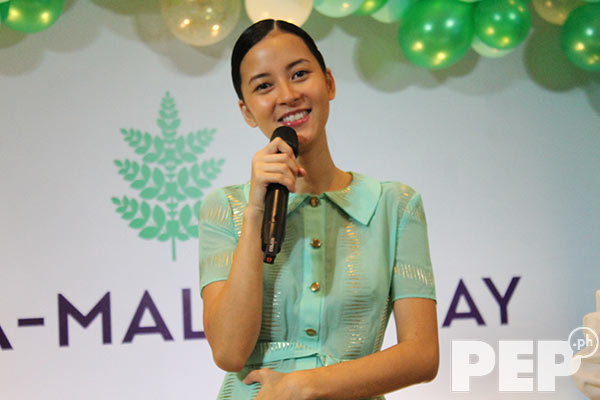 HONEST THOUGHTS. Though Bianca is excited to become a mom to their second child, she didn't hesitate to admit to the press that the idea of going through the newborn stage all over again frightened her.
After all, in the two years that she has been a working mother to their eldest Lucia, Bianca had only recently recovered from the sleepless nights of a first-time mom.
She remarked, "The last time [I talked about the possibility of having another baby,] I was like, 'Oh my gosh, bakit ang aga?'
"I think I was already at a stage na I felt it was time, although I can't really say that I'm already emotionally and mentally ready nga going through the newborn stage again...
"Yung not sleeping, yung waking up every two hours pero hindi ka naman talaga natulog, I'm so afraid of that kasi I just recently got back yung seven to eight hours of sleep.
"Everyone here feels how ang sarap matulog, di ba, nang diretso at night.
"So, I'm dreading that.
"But with a good support system around you and the right things around you to help you, hopefully, number two will be easier."
Bianca did point out that she knows motherhood better now than she did three years ago.
She found comfort in the thought that second-time mothers tend to "panic less" because they already earned enough experiences from their first baby.
The celebrity mom said, "Medyo you know na what to expect. The first time around, I really did not know what to expect.
"So siguro in that aspect, I might be a bit more confident in terms of reading kapag umiiyak sila, what it means..."
Bianca also hoped that she has mustered up enough confidence to breastfeed her second baby.
"I will definitely be more confident kasi the first time around, I was able to breastfeed my baby for two years until she weaned herself.
"So this time around, yeah, I hope I can reach two years again or even more."
Bianca is due to give birth sometime October or November, possibly coinciding with Lucia's third birthday.
Bianca and JC first became parents in 2015, nearly a year after they got married in December 2014.
READ: Celebrity mamas embrace motherhood for the second time this 2018