Gloria Diaz is mad about her handsome apo Baltie.
The former Miss Universe posted this tender moment with her three-month-old apo in her Instagram account.
Whispering sweet nothings to Baltie, the doting "momshie" was rewarded with a pair of smiling eyes.
She asked, "Where's Papa? Where's your Papa?" and "Where's Mama? Where's your mama?"
The baby responded with smiles, which delighted his lola no end.
Baltie's mama is Gloria's daughter Isabelle Daza who introduced Baltie on Instagram last July 19.
Her baby was born on April 1.
In her Instagram Stories, Isabelle explained why it took her long to show the face of her son and revealed his name on social media.
She began, "I don't know why, but I felt so [instinctively] protective when he was born.
"Like I wanted to shelter him from the world.
"Maybe that what it meant to become a mother?"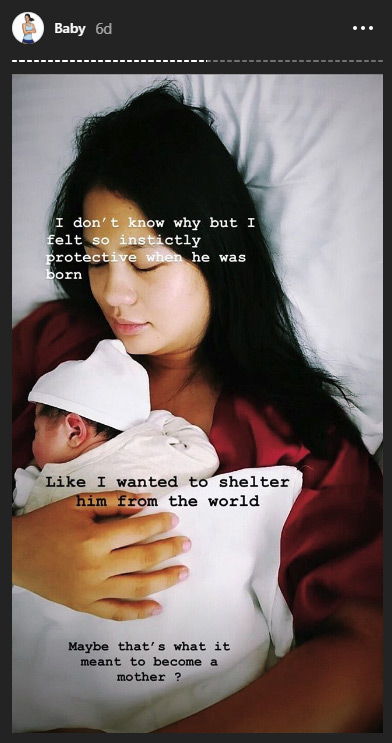 As a new mom, Isabelle wanted to keep her first few months with Baltie as private and intimate as possible.
But she also realized, as an actress and social media influencer, she has "so much of her life out there," and admitted there was an "inner struggle."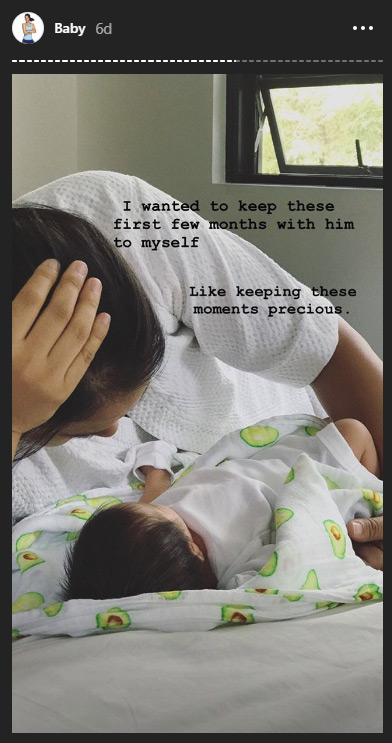 She also revealed her fears, writing "maybe" once too many:
"Maybe it's cause he was still so little.
"Maybe it's cause I was so scared he would be judged by how he looked.
"Maybe it's cause I wasn't ready to face the world with how I looked..."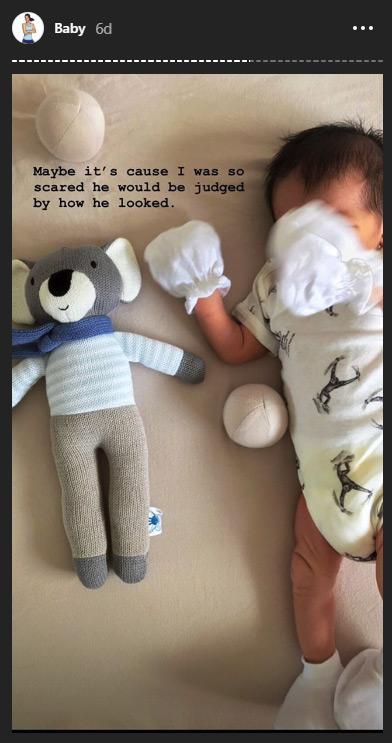 "Maybe it's cause he hadn't met my dad yet.
"Maybe it's cause I want him to have a choice.
"Maybe it's cause after I show him, that's it.
"The world will 'own him.'
"Or maybe it's cause I'm too vain and I'm over thinking it and no one really cares.
"Whatever it is, that was my truth."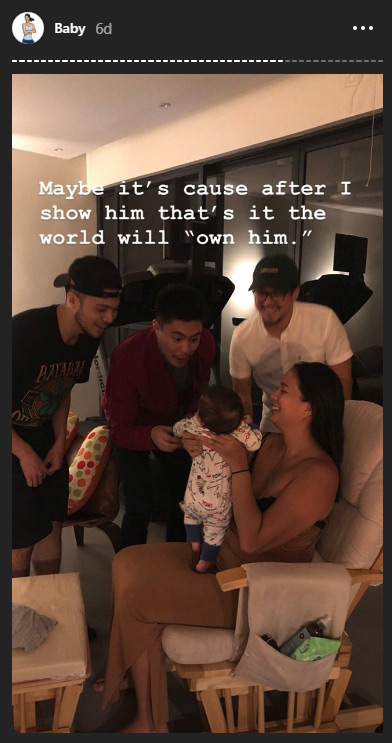 The date of Baltie's official introduction on Instagram happened a few days after the second death anniversary of Isabelle's late father, Bong Daza.
Bong Daza died on July 14, 2016.
Along with posting her son's first official Instagram photo, Isabelle also gave the name of her baby boy: Balthazar Gabriel "Baltie" Daza Semblat.
Through her Instagram stories, Isabelle related the story behind the name.
She said, "My dad loved Paris so much, he thought he was half-French.
"Now I have a half-French little boy, who is 1/4 made of my dad.
"And I wanted to be reminded of him everyday."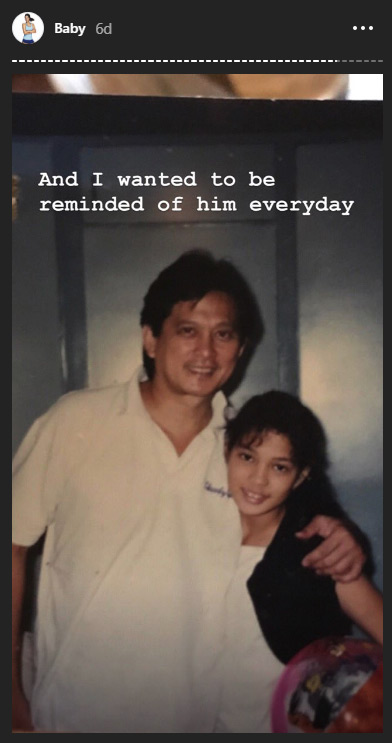 With this thought, Isabelle's husband Adrien Semblat suggested to name their son after him.
Bong Daza's full name is Gabriel "Bong" Daza III.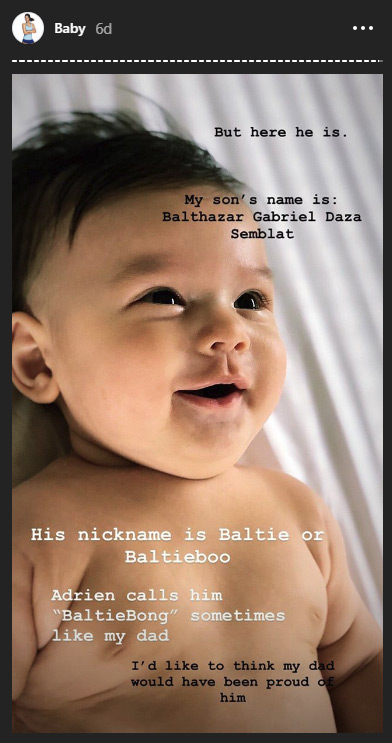 Isabelle said, "Adrien calls him 'BaltieBong' sometimes like my dad.
"I'd like to think my dad would have been proud of him."