Rica Peralejo-Bonifacio is not giving up. After two miscarriages in the past two years, she remains hopeful.
The celebrity mom and her husband Pastor Joseph Bonifacio will try again to have a second child.
Rica and Joseph became parents to a bouncing baby boy on January 17, 2014.
They named their first child Philip.
In 2016, Rica happily announced on her social media accounts that she was expecting her second child.
But after a few days, they found out that the baby no longer had a heartbeat.
That was her first miscarriage. Her second miscarriage happened a year after.
READ: Rica Peralejo suffer miscarriage
In her recent vlog titled "Dealing with Reproductive Issues," Rica revealed that she had been seeking the help of doctors to figure out what needed to be done in order to conceive again.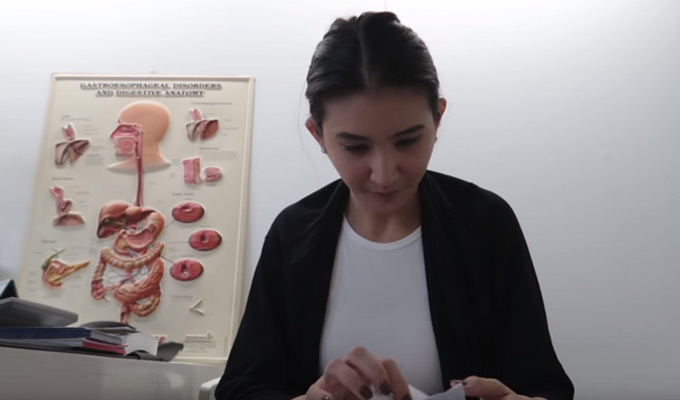 The vlog followed Rica through her checkups and tests, and the celebrity mom didn't hesitate to share her candid thoughts about going through the tedious process.
She began, "It's been exhausting to go to the two doctors because, siyempre, iyong physical is so tied to the emotional, so tied to the heart also.
"Of course, when you visit the doctor, especially for the reason that I'm going for the doctor for, which is, 'When can I get pregnant? When can we start trying for a baby again?' Siyempre, gusto mo marinig na, 'Yes, okay, start na kayo!'
"But apparently, that's not the way… Everybody has to clear you, everybody has to check you.
"You have to be checked in every way, kasi bakit ka pa rin naman nagpa-check noh, kung hindi rin naman nila titignan lahat ng posibleng causes of miscarriage or causes of infertility.
"So sumunod na lang ako [sa mga pinapagawa].
"Siyempre, hindi ka makarinig ng mga words na katulad ng 'biopsy' 'tapos makakakita ka pa ng signs all over—yung 'cancer.'
"Hindi siya ganong ka-encouraging. It's never encouraging to be in a hospital…"
Rica kept reminding herself that every thing she was doing would be worth it in the end.
She continued, "It takes a lot of waiting, and marami sa atin ang hindi masyadong masaya maghintay.
"Sino ba naman ang gusto maghintay? Kung makukuha mo na agad, gusto mo na makuha kaagad.
"But siguro I'm being taught lang, I'm being trained to wait, and some things are worth waiting for, some things hindi.
"In this case, a child is always a blessing from the Lord.
"'Children are a heritage from the Lord' Iyon iyong sabi ni Lord…"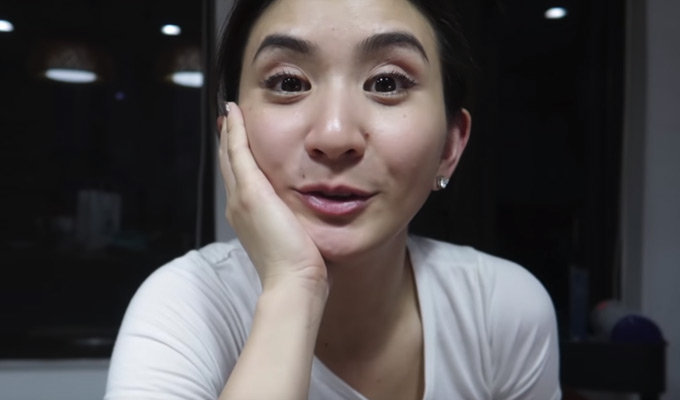 HEARING THE GOOD NEWS
After weeks of checkups and tests, Rica was set to go to her OB-GYN.
Together with her four-year-old son Philip, she went with positive thoughts.
The former ABS-CBN actress said, "I believe that it's really time for us to have another newborn in the household.
"Let's all pray together, let's all pray for the best!
"Kahit na may mga nangyari na in the past—miscarriage and, you know, unsuccessful pregnancies—we have Jesus Christ in our hearts and we have faith in His word and His promises.
"And I believe nothing is impossible, so we are going to continue declaring that this is gonna be right, and well, and healthy, and full of life this time."
After a few hours on the road and waiting at the clinic's reception area, Rica finally met her OB-GYN and received the words that she had been longing to hear.
The celebrity mom revealed, "The sweetest news we have heard! Puwede na ulit kami mag-try…"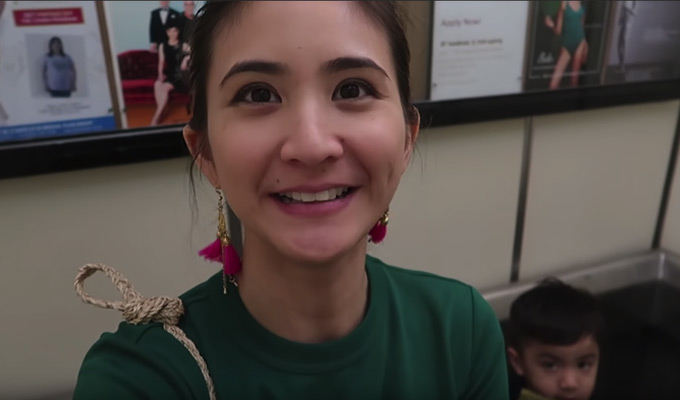 Rica then asked her son Philip to tell the good news to his dad Pastor Joseph.
Come dinner time, the toddler immediately greeted his dad with the happy announcement.
He said, "Papa, Doc said I can now have a baby sister or a baby brother."
Rica's husband was speechless and simply gave his son a kiss on the forehead.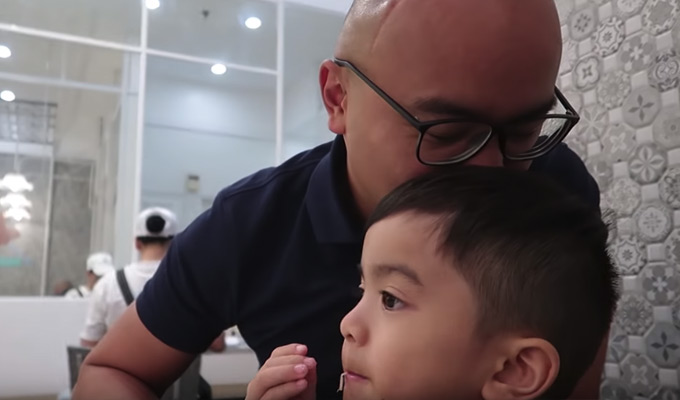 FAITH IN GOD'S WILL
With a gleam of hope shining in their future, Rica felt both blessed and worried about what may happen next.
She related, "It's a mix of feelings for me from here because, siyempre, it's just one step to say that you can try.
"You never know when that's going to bear fruit or when that's really gonna happen, when I'm gonna get pregnant.
"You also don't know what else comes after that.
"I come from a history of two miscarriages.
"Of course, when you've had that kind of experience, medyo mas may hesitation ka na coming into things and those who have experience it before will understand how I feel."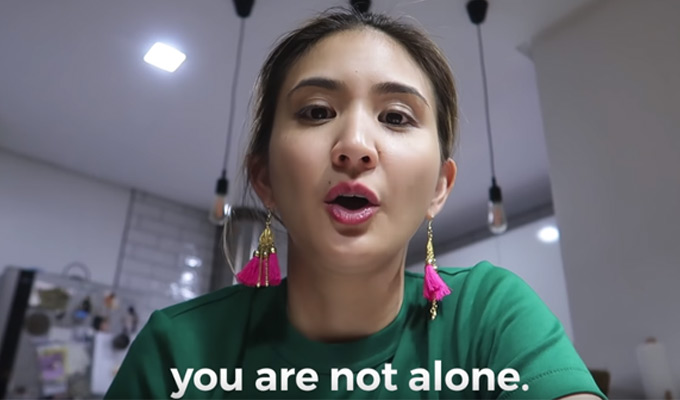 Rica then took this time to reach out to the other women who might be experiencing the same ordeal.
The celebrity mom continued, "I'm actually releasing this vlog for all of you who are having problems when it comes to getting pregnant, fertility issues, miscarriage, still birth.
"I didn't know that a lot of people suffer from this condition also.
"Or at least iyong magkakapatid na condition na iyon na hindi ganon talaga ka-pleasant at hindi ganong kadali for someone who really wants to be a mom or someone who really wants to have a lot of children.
"I do understand all of you… Siguro, gusto ko lang sabihin na naiintindihan ko talaga kayo.
"And I think this is when it is most true for me that we have to do everything by faith.
"Fears and all—excitement, joy, sorrow. Everything by faith, knowing that there's a good reason behind all of these things.
"That there is a good God behind everything.
"We may not understand everything right now, but because I believe that God is good, I know that whatever happens to me from this point on or even back then is not out of His sovereignty, not out of his control.
"Sana nakapag-share ako ng konting positive vibes.
"So, para sa mga katulad ko na umaasa at nabibigo, for the moms who have been hoping to have kids and children, at may mga heartaches or pagkabigo tayo nadadaanan, I am with you. I empathize, I understand.
"And yes, naiintindihan ko na magastos para sa mga katulad natin iyong ganitong kondisyon. Iyong iba nga wala pa ring pang-gastos just to have this child and nakakalungkot iyong ganitong sitwasyon.
"But again, like I said, every thing by faith and God will give us the grace for anything that comes our way.
"At least, alam kong totoo iyon…
"Basta sama-sama tayo dito."
Watch the full video below: