Kylie Padilla has not weaned her son Alas from breastfeeding.
To this day, whenever her hungry unico hijo cries for milk, the Kapuso actress breastfeeds her even inside a restroom.
Sadly, not all establishments and buildings here in Metro Manila have breastfeeding stations.
Here's her Instagram post early today, September 27, with the caption: "No plans on stopping anytime soon. #breastfeedingmama"
View this post on Instagram
Kylie's followers praised her for continuing to breastfeed Alas.
Her stepmom Mariel Padilla was the first to comment: "[Hands up emoji] good job momma!!!!!! [applause emoji]"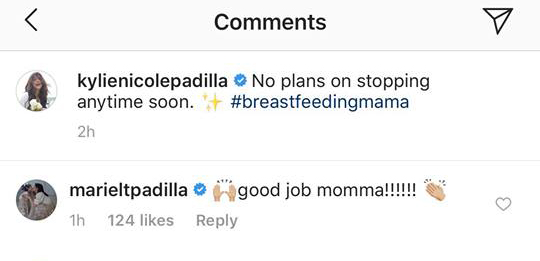 Some netizens, however, expressed their concern whether it's sanitary to breastfeed inside a restroom or not.
A study by the Infectious Diseases Society of America stated that public areas, including restrooms, culture "extensive bacterial contamination on all high touch surfaces, such as faucets, soap and paper dispensers, and door handles."
The Kapuso star has yet to address these comments.