Ina Raymundo's Instagram feed is essentially about her workouts, projects, and her kids with her Ukrainian-Canadian businessman husband, Brian Poturnak.
She would usually post photos of her three daughters: Mikaela, 10; Anika, 8; Minka, 5.
Her unico hijo Jakob, 14, is also famous among her fans and followers.
But there's not much about her eldest Erika, who is now 16 years old.
In a July 2016 post, she revealed her reason, "Sa lahat ng mga curious sa eldest ko, she wants anonymity. She doesn't want to be on my IG.
"I truly respect that but I just want to share that my 14-year-old daughter is beautiful, smart, super strong (like her dad) and very independent.
"Right now, she's at a sports camp in the U.S. getting more disciplined and educated about fitness."
In May 2018, she posted a throwback photo featuring her then nine-year-old daughter with American superstar Bruno Mars.
In July 2018, a photo of Erika appeared on Ina's feed, but was deleted right away.
Some netizens, however, managed to grab the image, which showed that Erika was truly the younger version of her mom.
Here's a photo of 16-year-old Erika (left) and 19-year-old Ina (right):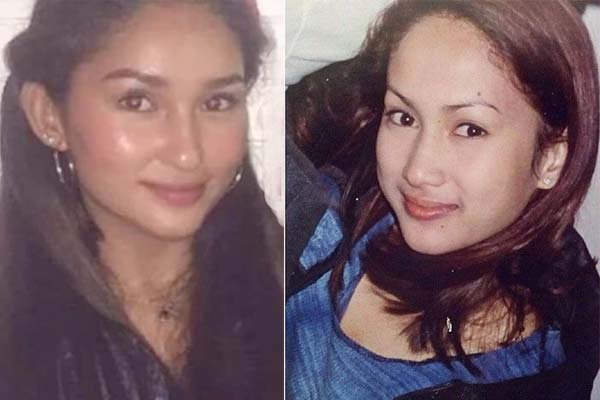 Finally, on November 15, Ina officially introduced Erika on Instagram.
Yesterday, November 17, she posted their photo, and dubbed Erika the "next Sabado Nights girl."
"Sabado Nights" was Ina's TV commercial with San Miguel Beer, which aired during the '90s.