Fatima Rabago, the wife of Pinoy Big Brother housemate Hideo Muraoka, is five months pregnant.
But her recent Instagram photos showed a hardly-noticeable baby bump.
Clad in a two-piece bikini from her company Agua Brazilian Swimwear's cruise collection, she looked "pregnant and perfect," as her hashtag indicated.
She also wrote, "We've been nesting painting and decorating the apartment all weekend."
According to InfoBaby.org, the first half of the fifth month is when "the future mother puts on the weight by an average of two or four kilograms."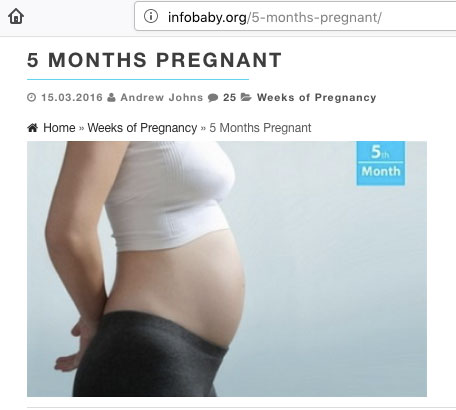 In the case of Fatima, she didn't seem to put on some weight since she announced her pregnancy.
But this pregnancy, she said, is "totally different than my first one."
Nine years ago, she got pregnant with her daughter Danda.
"I didn't [feel] anything," she recalled in another post.
Fatima continued, "With this one, I'm having the worst migraines ever, 3 to 4 days of intensive migraines every month. Can't complaint as for the rest, I feel great. Trying my best to rest during this migraines days and sleep as much as I can! #18weeks #stylishbump #pregnancy #5monthspregnant."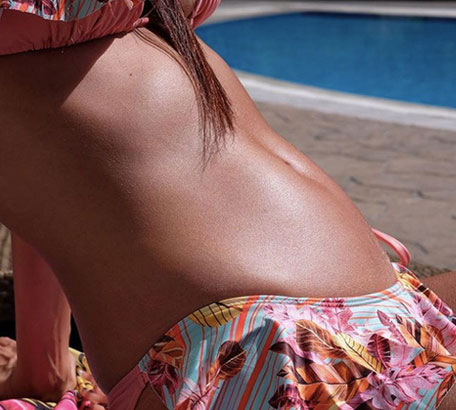 Fatima was 11 weeks pregnant when she, Hideo, and Danda told their social-media fans that there's "a new addition to the family."
Parents.com said that the third month is usually the time when "tiny little bit of a bump" appears, but again, that was not the case for the Spanish model.
Her 15th week...
Her 16th week...
She wrote, "UPDATE is: there is no update. bump only comes out when laying down..."