Valerie "Bangs" Garcia has started teaching her one-year-old daughter about household chores.
Bangs, who married Filipino-British real-estate developer Lloydi Birchmore in 2016, is now based in England.
In a recent Instagram post, the former actress discussed how simple tasks can make kids responsible grownups later on.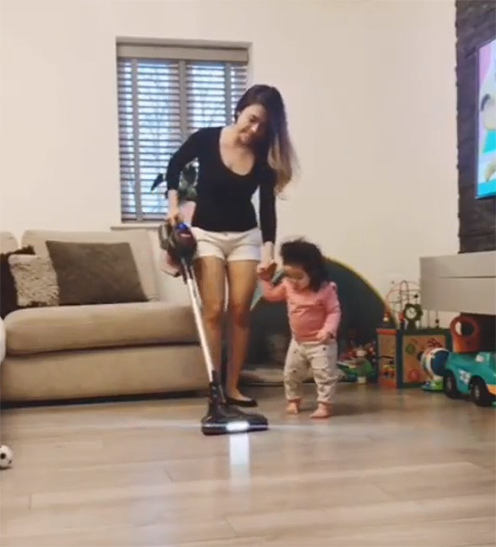 Bangs shared a video of her vacuuming the floor, with daughter Amelia beside her.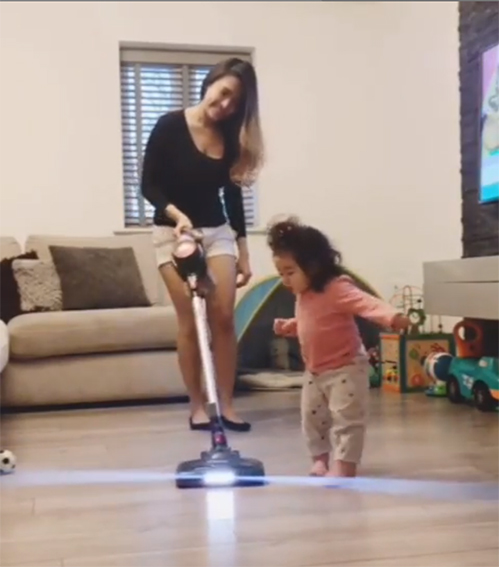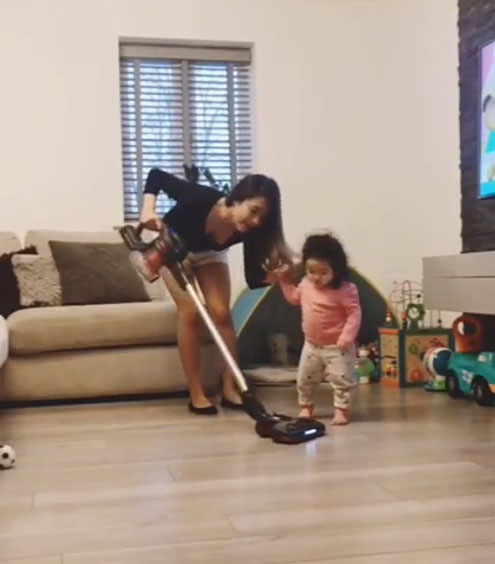 She also showed the little girl how to hold the vacuum's handle.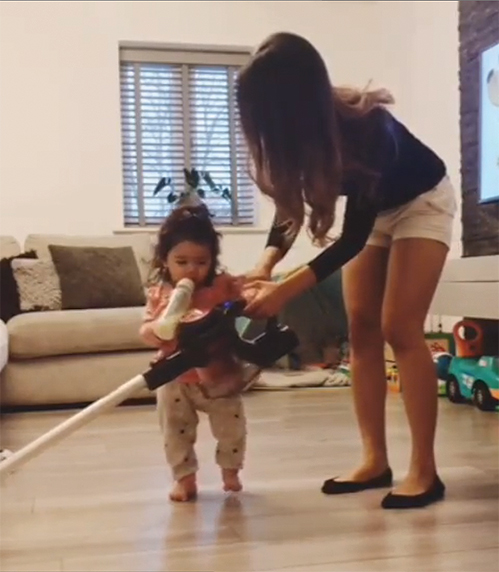 Toward the end of the video, the baby girl was seen holding tissue paper and then wiping her spilled milk on the floor.
Bangs could be heard praising her daughter. "You wiped your mess. Good girl!"
START THEM YOUNG
"It's never too early to get kids involved helping with household chores!" Bangs began.
"Doing chores will help your child feel like they're part of the team.
"Initially, it'll be 'playtime' for them; but, eventually, they would learn that these duties are a part of daily life and that everyone has a role to play in running the household."
Bangs also reminded her followers, "Give them every opportunity and offer them plenty of praise, in time the results will improve too. This will also help build their confidence and self-esteem."
She added that teaching kids about household chores at a young age will eventually teach them to be "responsible and gain important life skills that will serve them very well throughout their lives."
Bangs cited a Harvard research on the benefits of teaching responsibilities to kids at a young age.
"Research from a well-known 75-year Harvard study examined the childhood psychosocial variables and biological processes that predicted health and well-being later in life. Researchers concluded that kids who had chores fared better later in life. Chores were the best predictor of which kids were more likely to become happy, healthy, independent adults.
"So...start them young!" she concluded.