KC Concepcion's IG posts about her sojourn in California read like a diary.
The 34-year-old celebrity stayed behind after joining her mom Sharon Cuneta's month-long Canada-U.S. concert series, celebrating the Megastar's 40th anniversary in the Philippine entertainment industry. It took place in March.
Part of her itinerary was the Nomad Hotel, which used to be the historical Giannini Building, in Los Angeles.
The actress-host struck a pose and wrote in her caption, "I have a crush on charming rooftops with good design and some sunshine! Have a happy week ahead, beautiful people!"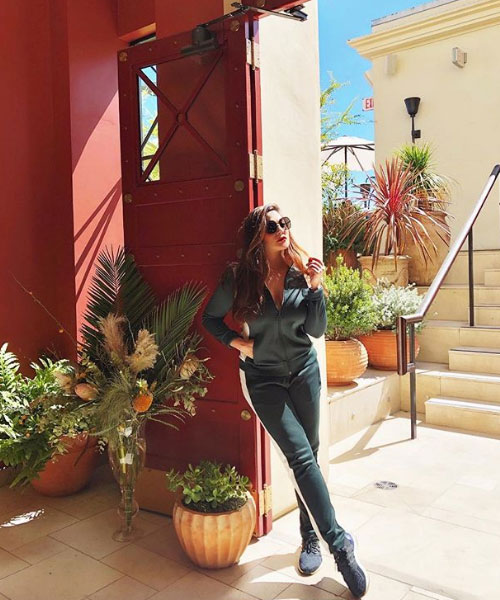 Her feed has been peppered with photos of picturesque locations, such as the famous Paseo Miramar Trail, a seven-kilometer trail which has stunning views of Santa Monica, Malibu, and downtown Los Angeles
She wrote, "Cool breeze, hot sun, lush greens, wild butterflies... and rattlesnakes. Anyway, it was a lovely morning hike!!! One of the things to love about California."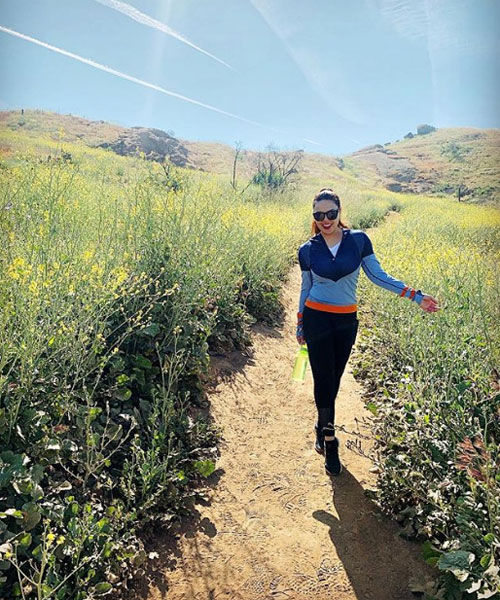 This, according to one of her followers, was in Thousand Oaks, which was described by its website as "a premiere community recognized for being one of the most desirable places in all of California to live, work, recreate, and raise a family."
KC's caption was, "Waking up to this cool breeze and fresh air makes me realize all these air freshener names are inspired by this moment."
She also got to spend a weekend at the Newport Beach, a coastal city in southern California which is known for its huge boat-filled harbor.
Her caption read: "Love a seafood lunch by the harbour with gorgeous yachts, blue waters and good company."
This was the view from her room at the Fashion Island Hotel—a 20-story, 295-room hotel in Newport Beach.
KC'S RESTO VISITS AND FOOD POSTS
At the Wally's, a cheese, wine, and spirits retail store, KC took a seemingly pensive selfie.
Her caption was: "Looking calm, collected when in reality you're juggling a thousand things-to-do at once."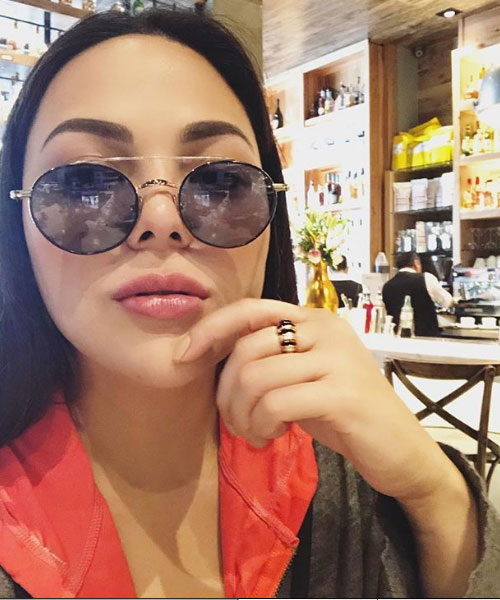 At the Little Next Door, a French restaurant in Hollywood, KC had an intimate tête-à-tête meal with her French amour Pierre Plassart.
Looking fresh, young, and in love, KC savored "mussels in white wine for lunch, with leopard print barrettes on the side," referring to her hair accessory, a 90s trend that has since been resurrected.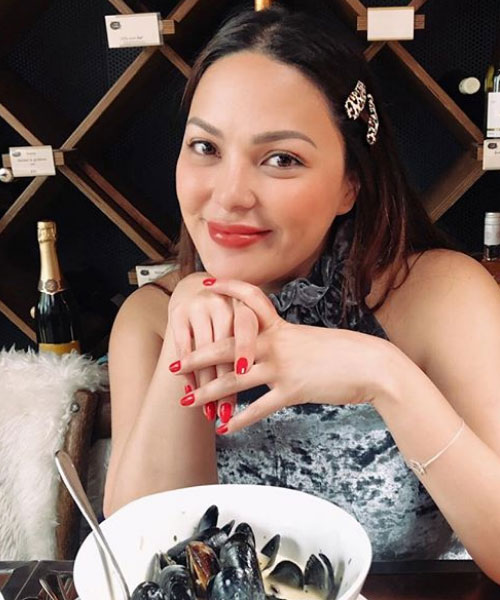 KC enjoyed her iced matcha latte at the Matcha Groundwork Coffee Co.
On Easter Sunday, she had a sushi lunch, port wine with Valrhona chocolate fondant and matcha ice cream bento box, at the Nobu, Malibu.
One time she was "in the mood for fresh oysters with just a splash of lemon," she went to The Ivy Restaurant, Beverly Hills, which serves upscale Californian cuisine.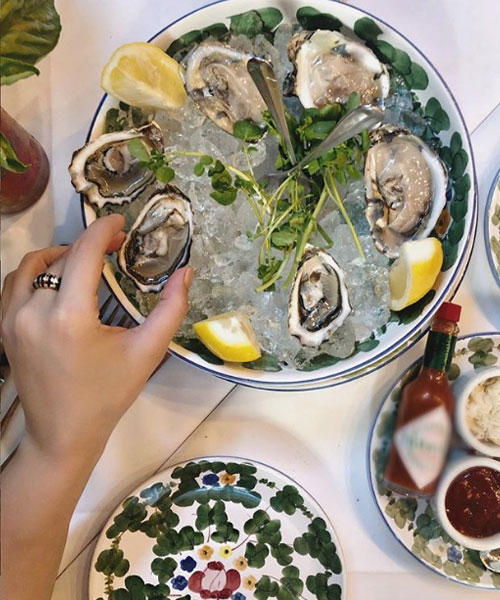 To satisfy her "Filipino-infused" cravings, she had some ube crinkles from Cafe 86, which has three branches in California (Chino, Artesia, Pasadena) and one branch in Nevada (Las Vegas).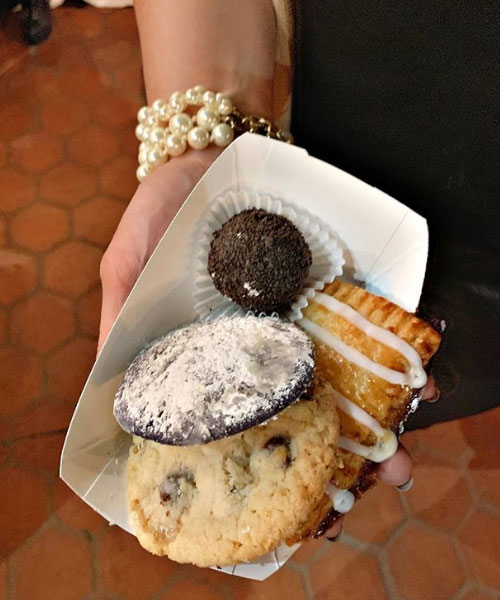 KC'S DATES
KC had a night out with celebrity friends Solenn Heussaff and Lovi, jeweler KC Sukamto, and Fashion Police for US weekly Rembrandt Flores.
She wrote, "When we all find each other in the same city, anything can happen!"
This was taken at Soho House West Hollywood, a members' club on Sunset Boulevard.
During the concert tour of her mom, KC was thrilled to meet Filipino-American Hollywood actor Reggie Lee, who appeared in TV shows such as Grimm and Prison Break, among others.
KC exclaimed, "Someone came to visit backstage during our show for Filipino-Americans in LA!!! So happy to FINALLY meet you in person. [emojis] @mrreggielee Prison Break, Grimm, Pirates of the Carribean, Star Trek, The Dark Knight Rises, The Fast and the Furious... The list goes on for this guy. Pinoy yan [emojis] Ang galing talaga. [emojis]"
In Malibu, KC received an affectionate kiss from her beau Pierre Plassart, while they were on a deck overlooking the ocean.
The pretty mademoiselle told her copain (boyfriend), "I will always be by your side, through your ups and downs my love. Je t'aime [I love you]"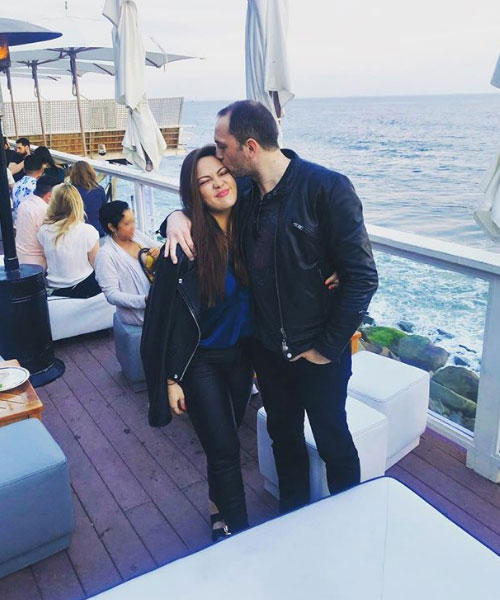 KC'S ACTIVITIES
KC could not help but feel nostalgic when she attended the Los Angeles Pacific Film Festival.
She wrote about the movie Yellow Rose starring fellow Pinays that premiered at the festival:
"Was this REALLY Eva Noblezada's first film she's incredible and I am now officially a fan!!!
"Happy to have been invited to the 'Yellow Rose' world premiere here in LA... the film that took the audience on a ride with its soulful, beautiful, funny, true Filipino-American nature that fits right into the mainstream.
"This film doesn't even feel foreign, nor heavy, even as it tells the story of the pains and woes of an immigrant Filipino family that is forcefully torn apart.
"Sooo good!!! Tagos sa puso! @msleasalonga & Ms. Princess Punzalan are the Philippine actors in it too. Watch it, by all means, if you see it showing near you! Nakakamiss ang #buhaypelikula"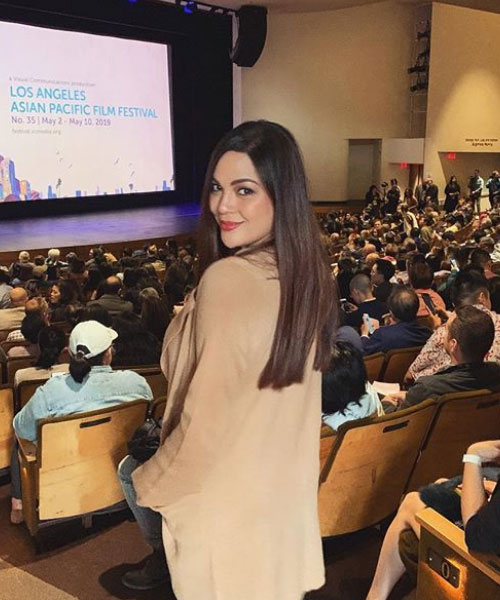 Her recent post mentioned one of her trip's important agenda: To study at the Gemological Institue of America.
She wrote, "While others gallivant... I'm here, studying. I lovette! There's always a time for everything... Now's the time to pursue new dreams- to be excited to learn something new."
Mommy Sharon commented, "So excited for you my Tutti [KC's nickname]! I miss and love you."
[instagram:https://www.instagram.com/p/Bxywlu2l_be/
For this throwback post, she described the years she and her family lived in Boston, Massachusetts.
Standing and holding a cup of coffee in her right hand, with a row of lockers in the background, her long, straight hair parted in the center and adorned with three barettes on the side, KC wrote: "Locker rooms remind me so much of the 7th grade, when I first studied in the States [emojis] Boston, Massachusetts - I had the best friends (mostly Jewish) ever, best field trips and summer camps, and my locker was filled with my favorite school supplies: Lisa Frank unicorn trapper keepers and pencil cases that would go into my heavy backpack.
"A classroom of 10-15 students, a casual, personal friendship with our teachers, morning assemblies, and nature all around.
"The most life changing middle school experience at my beloved 'Beaver Country Day School' - if I could go back in time I would go back to my days there all over again.
"And there were no Asians at all on American TV. Sometimes, change really works for the best us."